Improve visual fidelity with these simple Assetto Corsa mods.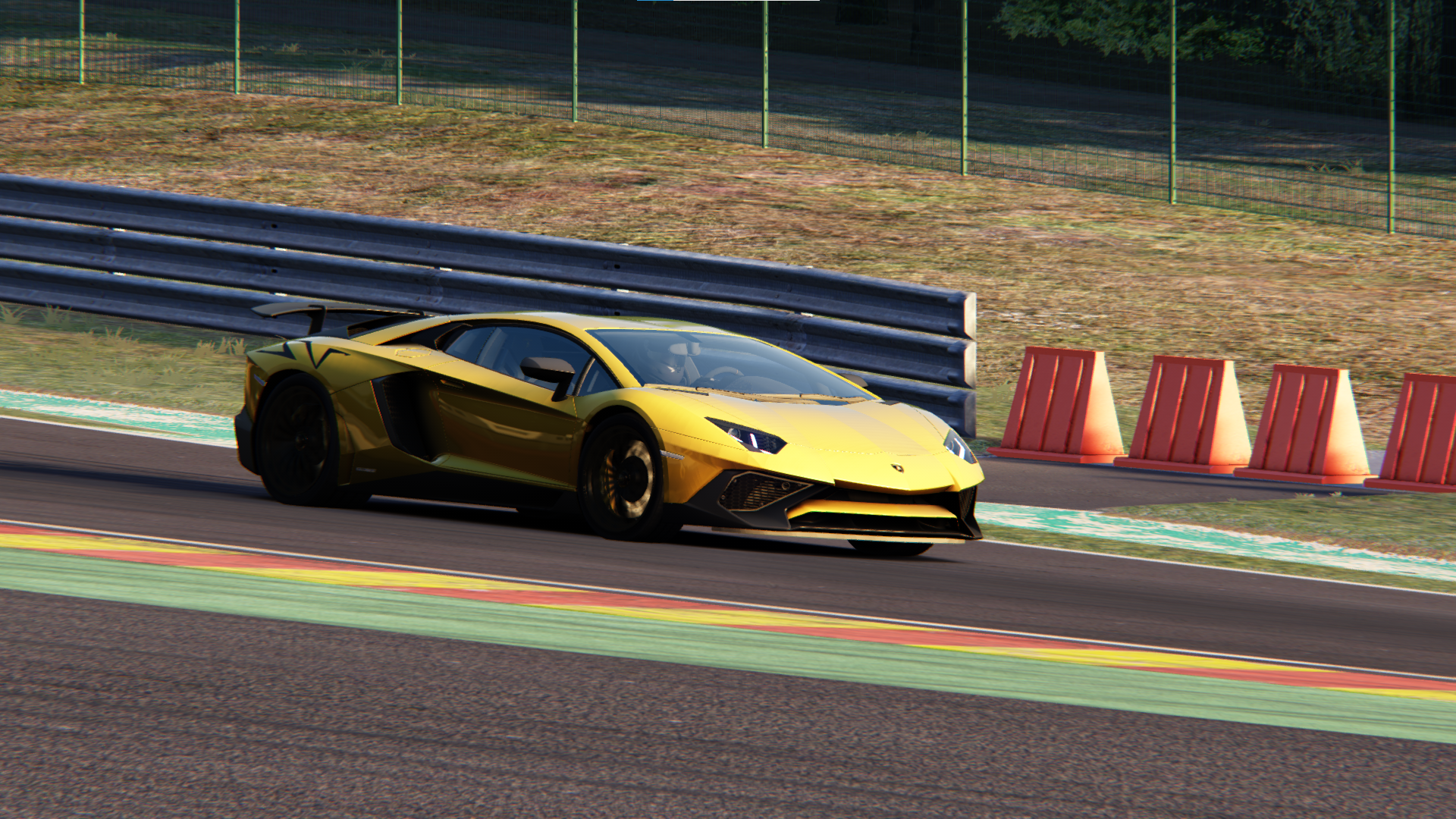 Back when it was initially released in 2014, Assetto Corsa featured next-gen graphics that looked awesome for its time. These days, however, without third-party mods, Assetto Corsa is starting to look dated and dull compared to current-gen titles such as the newly released Gran Turismo 7.
Fortunately, the Assetto Corsa community comprises hardworking fans who continuously seek to develop and improve the game through third-party mods and patches.
Assetto Corsa's Custom Shaders Patch is slowly becoming a mandatory prerequisite for most third-party car and track mods in Assetto Corsa. Because of this, we must install the Custom Shaders Pack for Assetto Corsa on PC to accommodate future mods you wish to add to the sim racing classic.
We will also include a tutorial on installing the Sol Mod for Assetto Corsa to make the game's graphics and weather environments come to life.
Content Manager
Part of the reason why Assetto Corsa remains relevant despite the emergence of more technologically advanced racing simulators on the PC is due to its mod-friendly nature.
Modders can easily add updated graphics, cars, tracks, and sounds to Assetto Corsa to keep the game up-to-date despite the lack of official support from the Kunoz team.
Assettocorsa.club's Content Manager is helpful software that makes modding and changing settings in Assetto Corsa much easier. Content Manager aggregates most of the in-game settings you find within Assetto Corsa and brings them all into one software that allows for more granular graphics, sound, and physics tuning.
To install the Custom Shaders Patch and just about any major third-party track and weather mods, you will have to install Content Manager for Assetto Corsa.
Here is how to download and install Content Manager for Assetto Corsa:
Open your web browser and navigate to the Assettocorsa.Club website:
2. Click on "Content Manager" on the website header:
3. Once you are at the Content Manager webpage, scroll all the way down
4. Click on the Download Lite Version link to download Content Manager:
5. Extract the downloaded file:
6. Double-click on the Content Manager.exe file:
7. Content Manager should automatically pull your Steam credentials and Assetto Corsa root directory. If it does not, then simply input your details into the Content Manager:
You do not have to change anything else in this window. Click "OK":
Getting Started with Content Manager
First, you will need to have your Steam account logged in and running in the background to use Content Manager as the Assetto Corsa game launcher.
You can get most of Assetto Corsa's single-player functionality from the "Single" page in Content Manager. From here, in-game settings such as car selection, track selection, and weather type selection can easily be changed. Clicking on "Go" will immediately launch Assetto Corsa with your chosen settings already pre-loaded.
Tip: If you get this screen upon launching Assetto Corsa, wait for the game to load.
Custom Shaders Patch + Sol
On its own, Assetto Corsa's graphics still look awesome if you consider its age, but we cannot deny that the game's graphics look somewhat dated when comparing it side by side with newer sim racing titles.
One glaring problem that makes Assetto Corsa's graphics look less than true-to-life is the lack of dynamic lighting and particle effects. This makes sun rays and other light sources and track environments look static and dead, detracting from the real-life driving physics that the game provides.
The Custom Shaders Patch aims to add dynamic lighting and other graphical detail enhancements to Assetto Corsa to bring it up to snuff with the latest and greatest simulator games out on the market right now. In contrast, the Sol Mod adds updated track weather and environmental effects to make Assetto Corsa's in-game environment more life-like.
Here are some of the features that Custom Shaders Patch brings to Assetto Corsa (via acstuff.ru):
Various physics extensions by mclarenf1papa;
Optimizations and fixes;
Dynamic lights as part of Lighting FX;
Weather FX: fully scriptable dynamic weather engine;
Extra FX: local reflections, bounced lighting, temporal anti-aliasing, etc;
Particles FX: sparks, new smoke, bits of grass and dirt, etc;
Car extensions, reverse lights, turning signals, working odometers, and more;
As you can see, the Custom Shaders Patch aims to improve Assetto Corsa's overall environment quality to supplement the already excellent driving physics that the game provides. On the other hand, Sol rounds things off with amazing dynamic lighting effects that give Assetto Corsa a more organic environment feel.
These days, high-quality third-party mods take advantage of the Custom Shaders Patch to recreate high visual fidelity cars and tracks. Without the CSP for Assetto Corsa, most of the cars and tracks you can download from RaceDepartment or Assetto Corsa Club might not work properly.
With all of that out of the way, here is how to install Custom Shaders Patch and Sol for Assetto Corsa:
How to Install Custom Shaders Pack for Assetto Corsa
Launch the newly installed Content Manager:
2. Click on "Settings":
3. The app will prompt you to install the Custom Shaders Patch. Click on "Install":
4. Once done, this window should pop up:
You can enable or disable many new settings through the Content Manager app. Generally, unless you know what you are doing, it is best to leave these settings alone for now.
How to Install Sol mod for Assetto Corsa
Download the Sol mod from RaceDepartment:
2. Extract the downloaded ZIP file:
3. Open the extracted Sol folder:
4. Open the MODS folder within the Sol folder:
5. Open the Sol 2.2.1 folder, then copy everything inside:
6. Navigate to the Assetto Corsa by Opening Steam and right-clicking on Assetto Corsa > Manage > Browse local files:
7. The Assetto Corsa root folder should pop up:
8. Paste everything you copied from the Sol folder into the Assetto Corsa root folder:
Note: If Windows asks if you want to replace the files in the same folder with the same file names, click "Replace the files in the destination."
How to Use Sol Mod
After installing the Sol Mod, a slew of track and weather options are made available from the Content Manager.
As you can see, there are a TON of weather options to choose from. Some of these weather options, such as the Thunderstorm (Sol), come complete with thunder and lightning effects that help make the track environment feel more organic.
Select the weather type you would like to use, then click on "Go" to start using the Sol weather effects.
Custom Shaders Patch + Sol Before and After Photos
These photos were taken at the same in-game time and weather settings. No other settings were touched apart from turning CSP On and Off.
Without CSP + Sol Mod
With CSP + Sol Mod
Without CSP + Sol Mod
With CSP + Sol Mod
Without CSP + Sol Mod
With CSP + Sol Mod
Without CSP + Sol Mod
With CSP + Sol Mod
As you can see, with the combined efforts of Custom Shaders Patch and Sol Mod, Assetto Corsa's graphics look much more dynamic and "life-like" Assetto Corsa without mods still looks okay, but the CSP and Sol Mod truly makes the in-game graphics pop.
Must-have Mods for Assetto Corsa
Assetto Corsa's dedicated fanbase is what keeps it going. The modders and contributors from various websites such as RaceDepartment and Assettocorsa.club deliver amazing mods such as high-quality cars and tracks that help Assetto Corsa evolve in ways that many people thought were impossible for such an old game.
Many of these mods require the installation of Content Manager + Custom Shaders Patch + Sol Mod as a minimum requirement. We hope you can successfully install and set up these mods to quickly download and add cars and tracks to your Assetto Corsa through this guide. The improved graphical quality is a sweet bonus.
So, there you have it! Now that you have the prerequisite mods for cars and tracks on Assetto Corsa read our guide on How to Install Basic Mods (Cars and Tracks) and start enjoying third-party mods for Assetto Corsa!
Visit the PlayerAssist website for excellent gaming guides, gaming news, game codes, and more!