April will finally see the premiere of Sonic the Hedgehog 2 in theaters, and Xbox has revealed quite the unique promotional item to hype up the release of the film.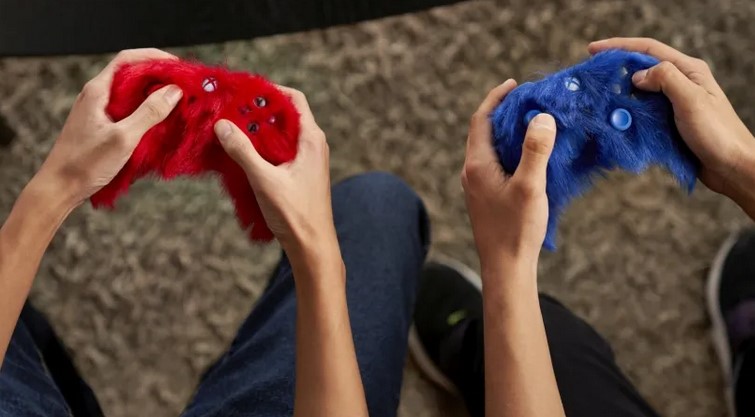 The official site posted these furry Xbox controllers colored blue and red for Sonic and Knuckles. What is more, there is a customized Xbox Series X that features the golden portal ring as well as the movie's main characters:
You better be faster than Sonic and more potent than Knuckles to catch these controllers! Xbox and Paramount Pictures have teamed up to celebrate the upcoming film "Sonic the Hedgehog 2" to release a limited time only, custom Xbox Series S console and Xbox Wireless Controllers through two enter-to-win sweepstakes, inspired by Sonic, voiced by Ben Schwartz, and Knuckles, voiced by Idris Elba.
There are two ways to enter the contest. You can retweet the official Xbox sweepstakes tweet with the hashtag #XboxSonic2Sweepstakes. For fans in the US, you can also redeem Microsoft Reward points.
For a more detailed description of the rules, you can click here.
There are several ways to promote a film, but a furry controller would be the last thing on my mind. Though it is a custom exclusive now, I wonder if anyone is selling these custom furry controllers separate from the contest. Someone is bound to want an orange one for Tails, right?
The entry period has officially begun, but make sure you enter the contest before April 30. Catch Sonic the Hedgehog 2 when it hits theaters on April 8.