Here's how to repair a damaged body in Car Mechanic Simulator.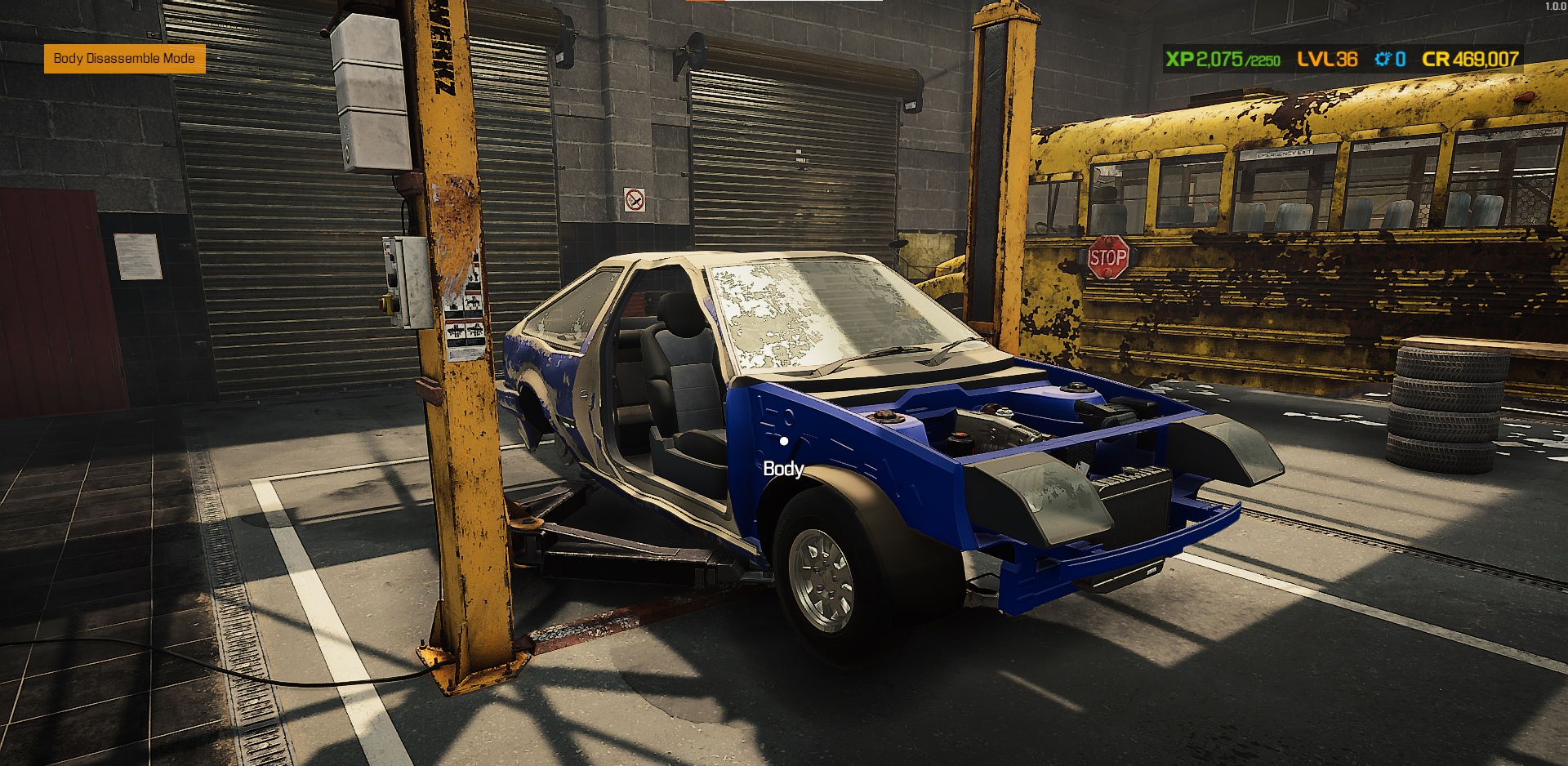 A new damage type called "Dent" has been added to Car Mechanic Simulator 2021. Body damage, such as Dents, requires you to repair damaged panels through your garage's Body Repair Table. But before repairing damaged body panels, you must unlock the necessary work benches.
In this quick guide, we will walk you through how to repair damaged body panels in the Car Mechanic Simulator.
How to Repair Body in Car Mechanic Simulator
To repair body panels in the Car Mechanic Simulator, you must first unlock the Repair Table (Body). Repair Tables allows you to repair body parts except lights and windows.
To unlock the Repair Table (Body), purchase the Garage Expansion ($10,000) and Body Repair Station ($2,500), and unlock Renovator 1-6. You can also purchase the Welder ($5,000) to repair certain body parts.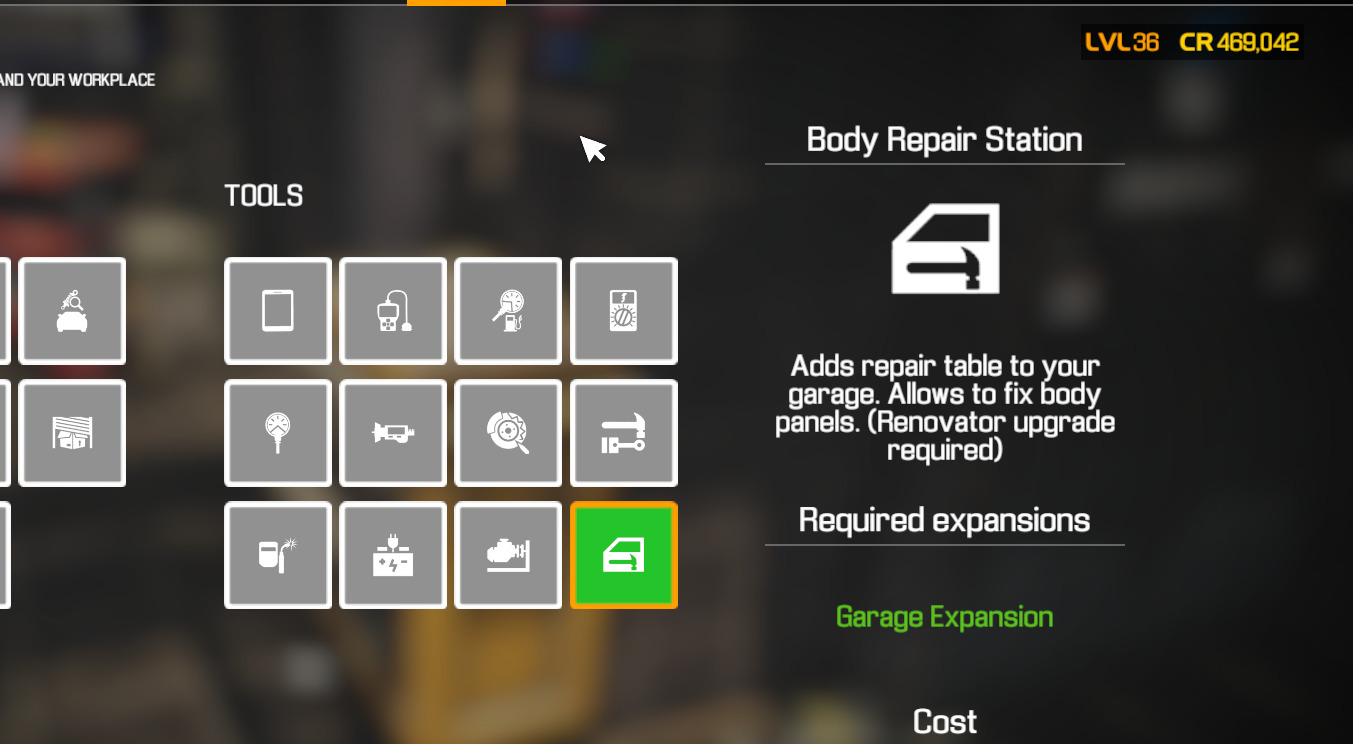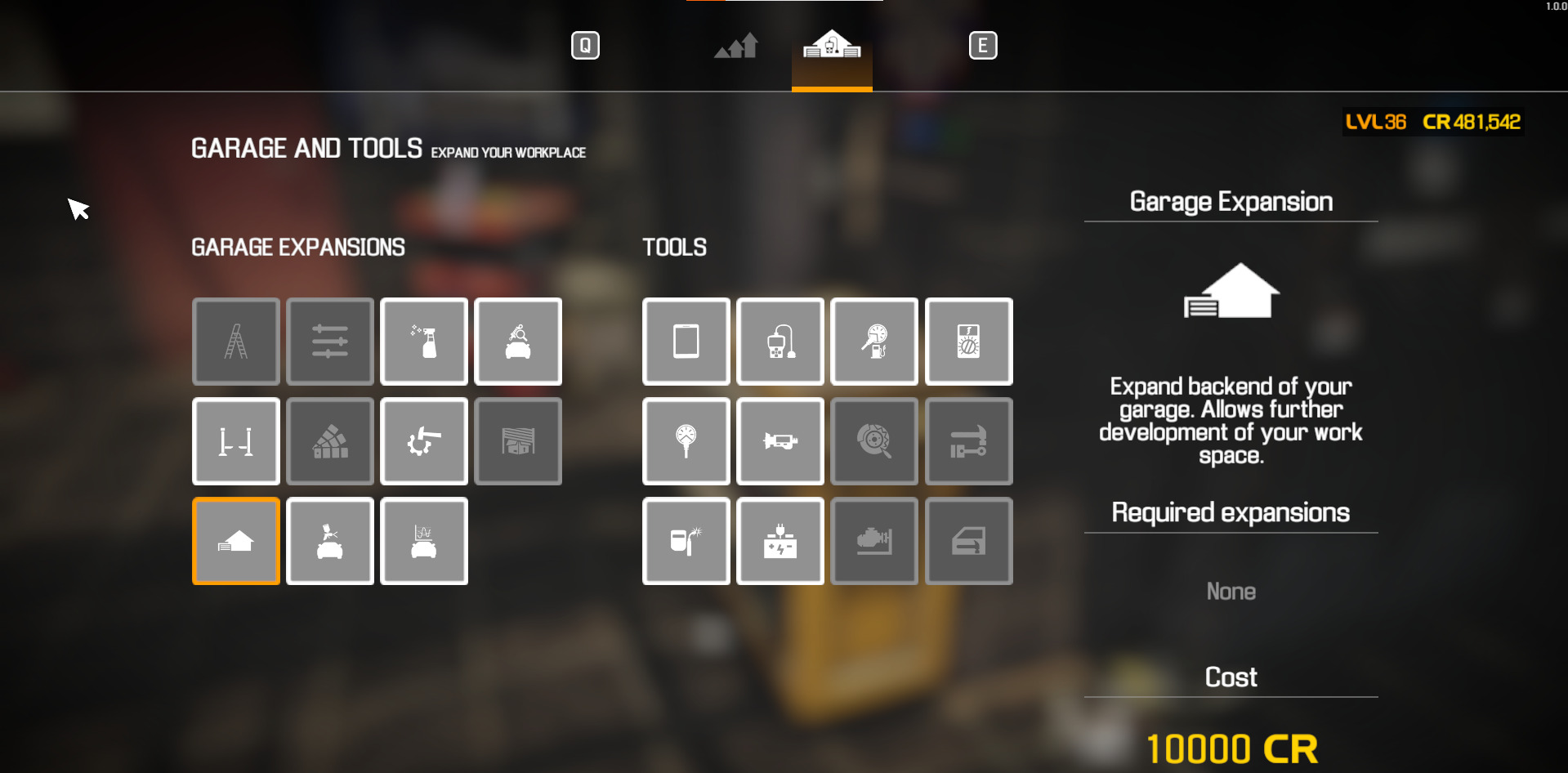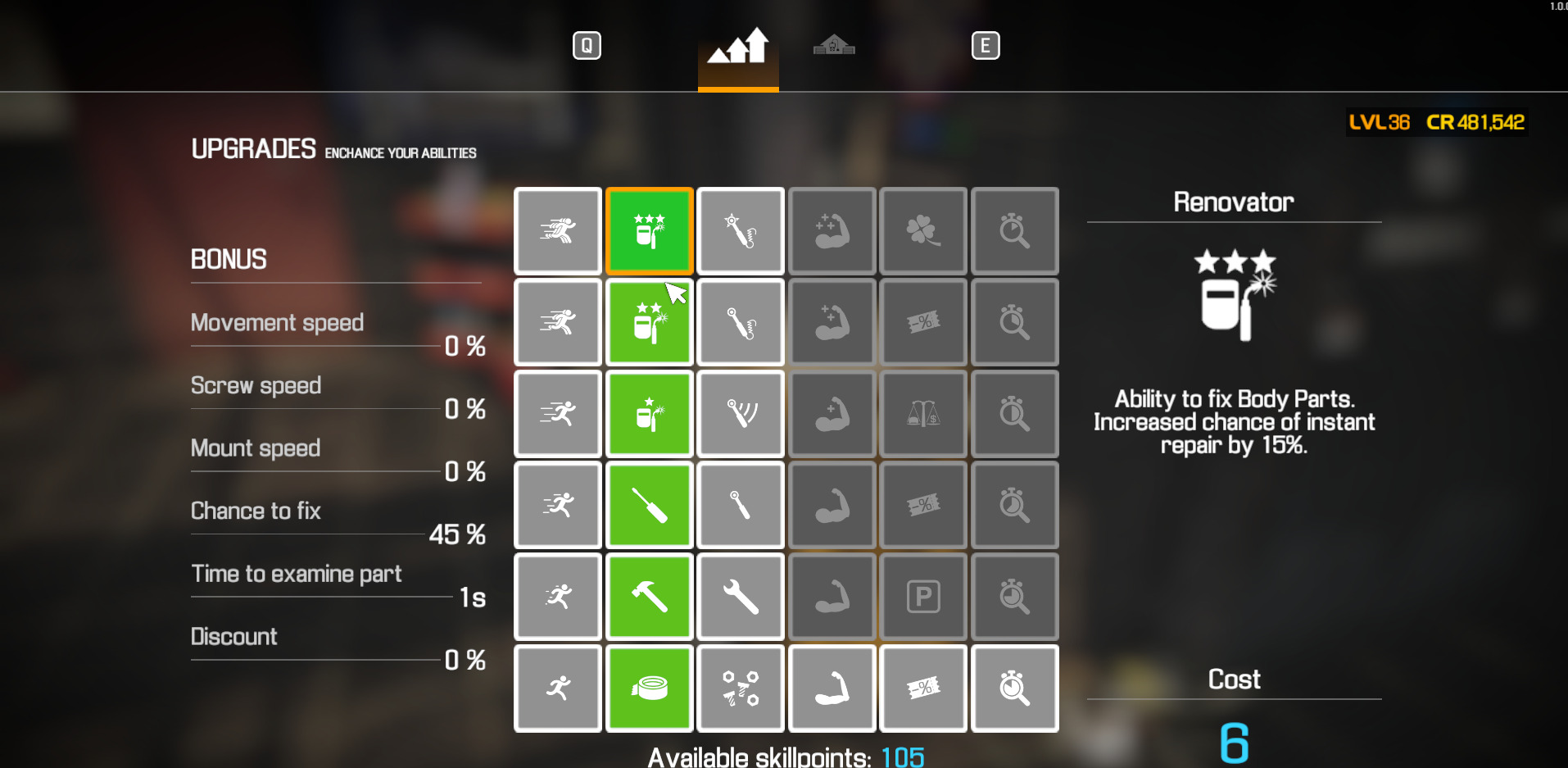 After you have unlocked the necessary workbenches, you can start repairing body parts in the Car Mechanic Simulator. Here's how to do it.
Remove damaged body panels from a car or purchase them from the scrap pile in the Junkyard.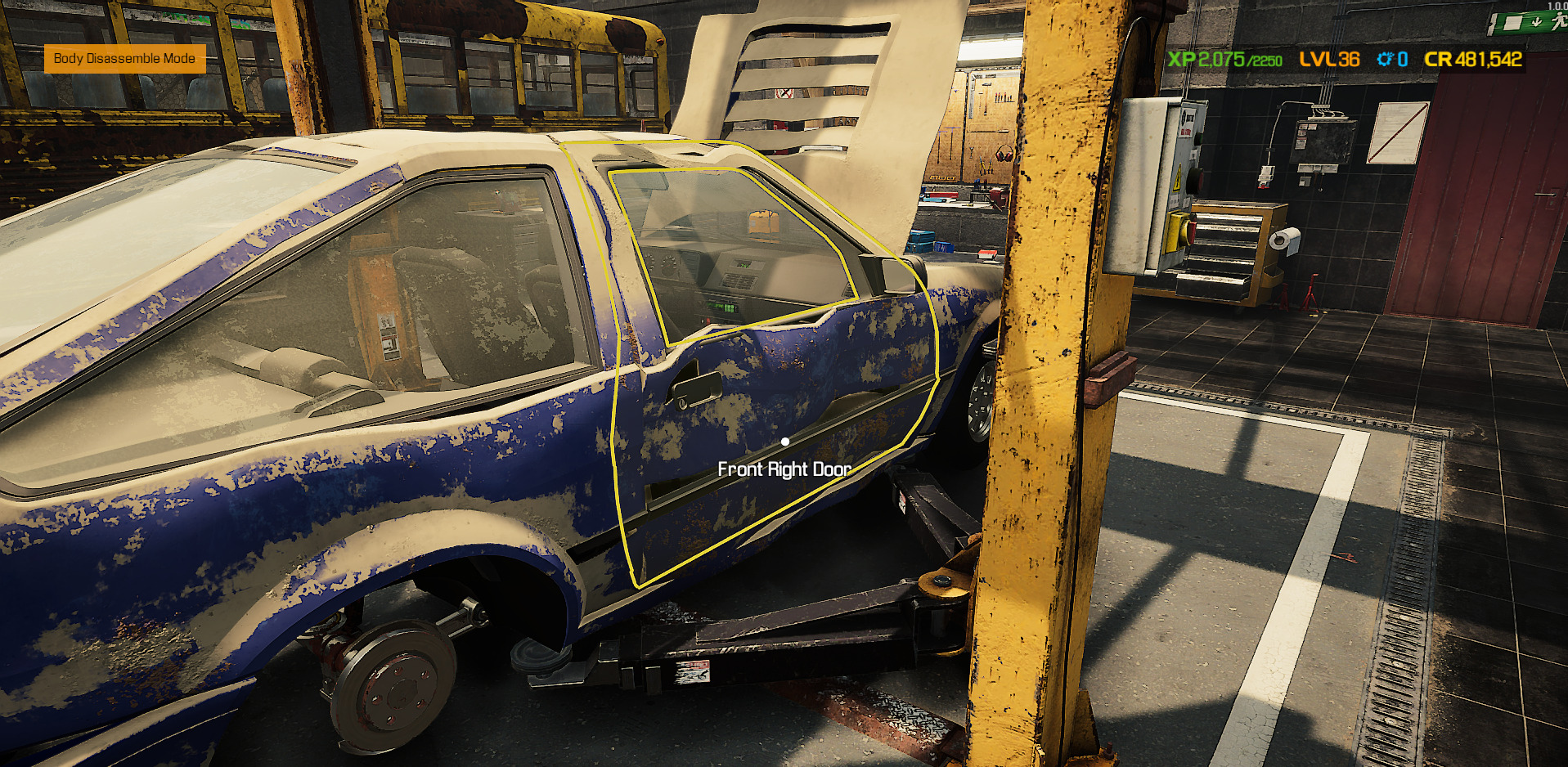 2. Go to the Repair Table.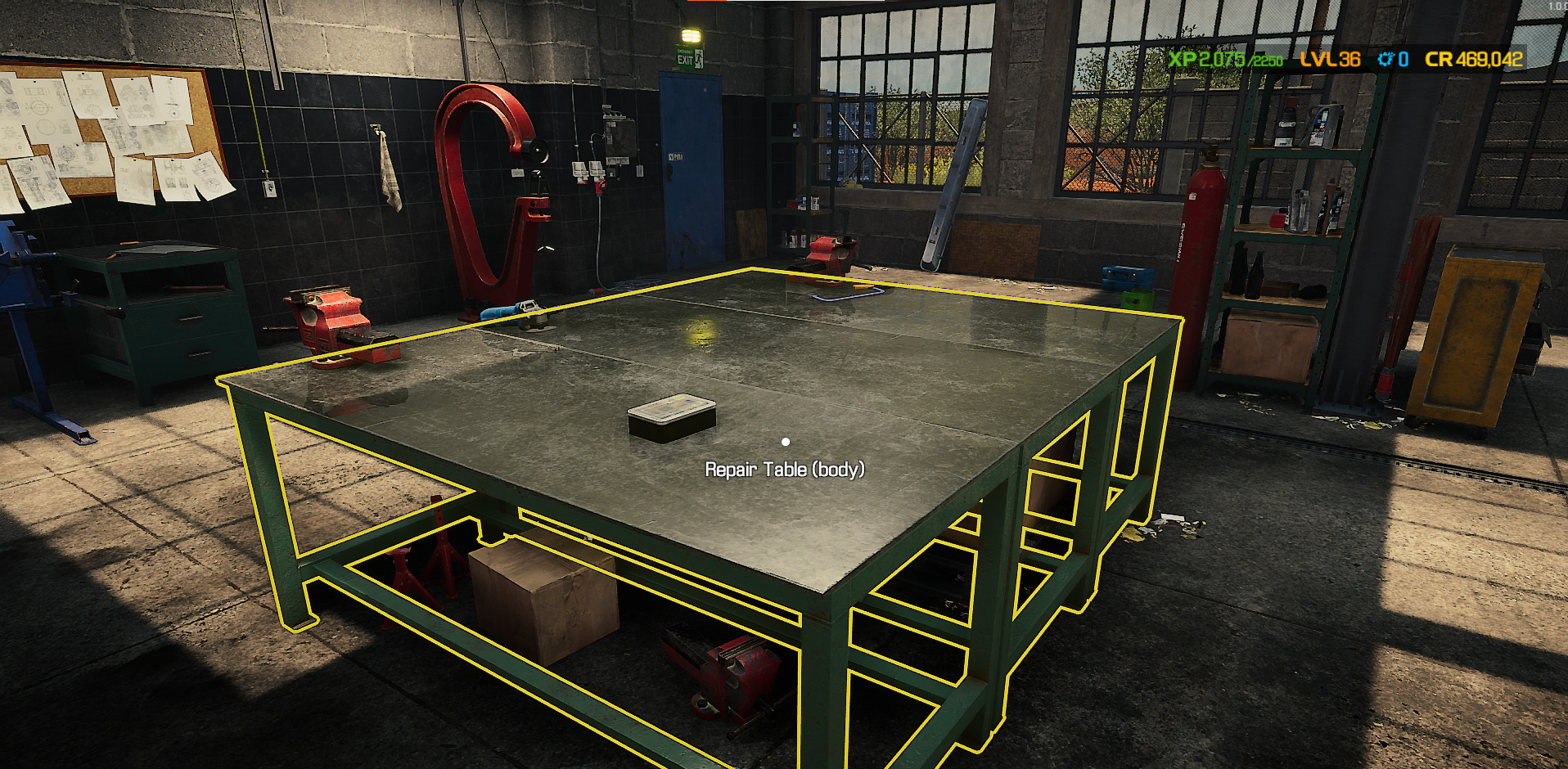 3. Click on the body part you want to repair.
4. Press and hold the Repair button to start the repair process.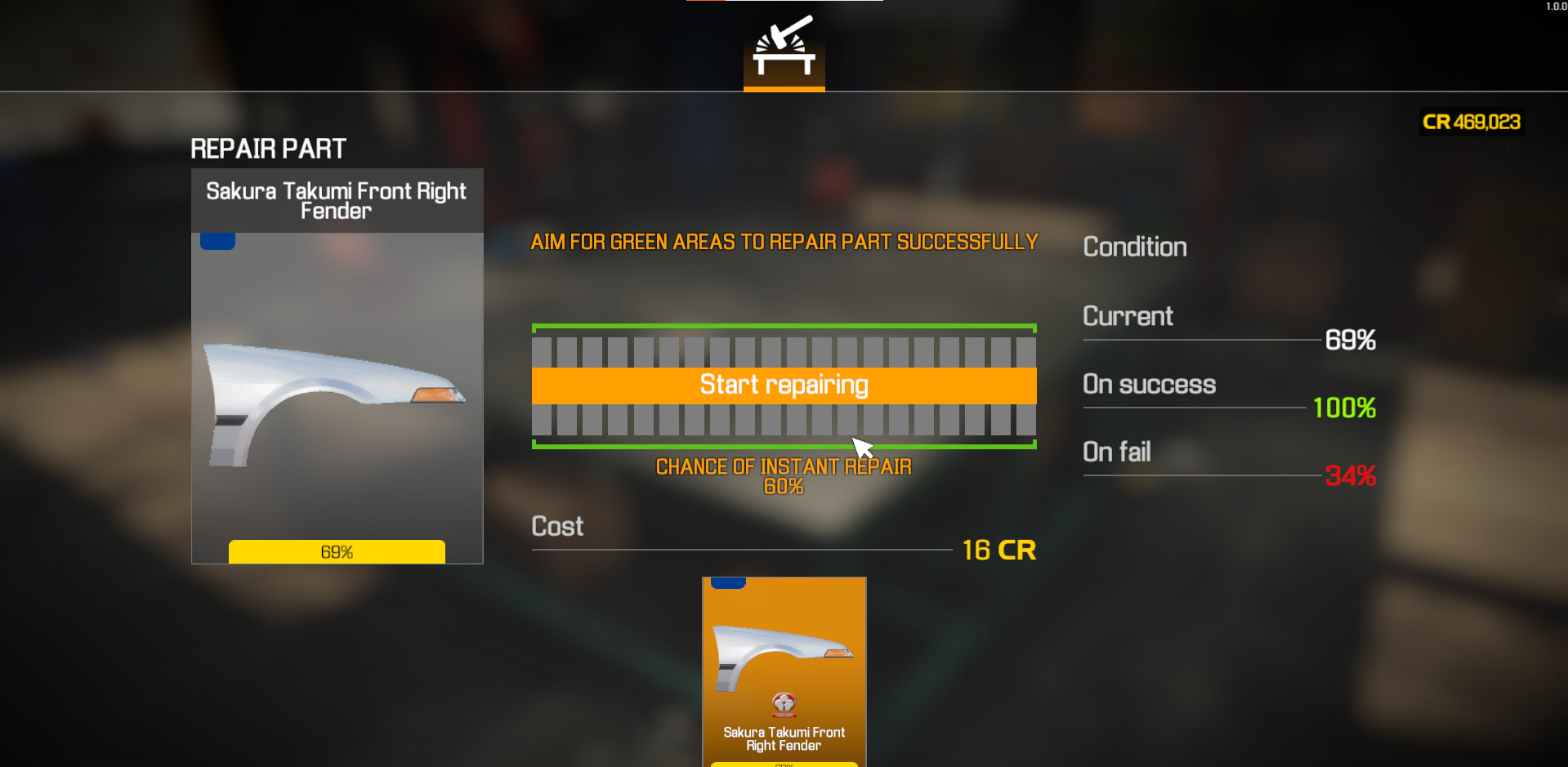 5. You must stop the orange arrow on any green bars to make the repair successful.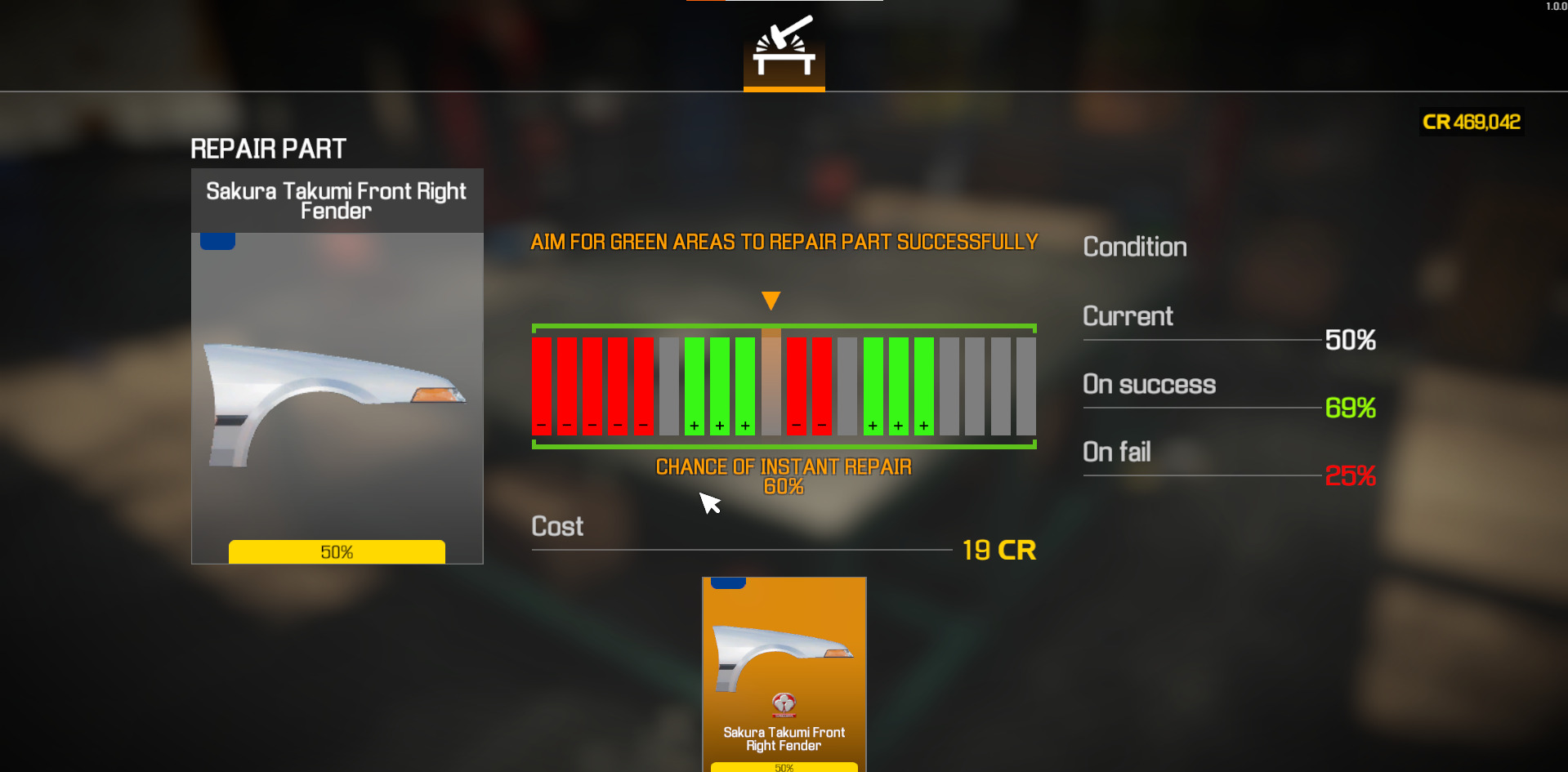 6. You might have to repair the body part a few times to return it to perfect condition.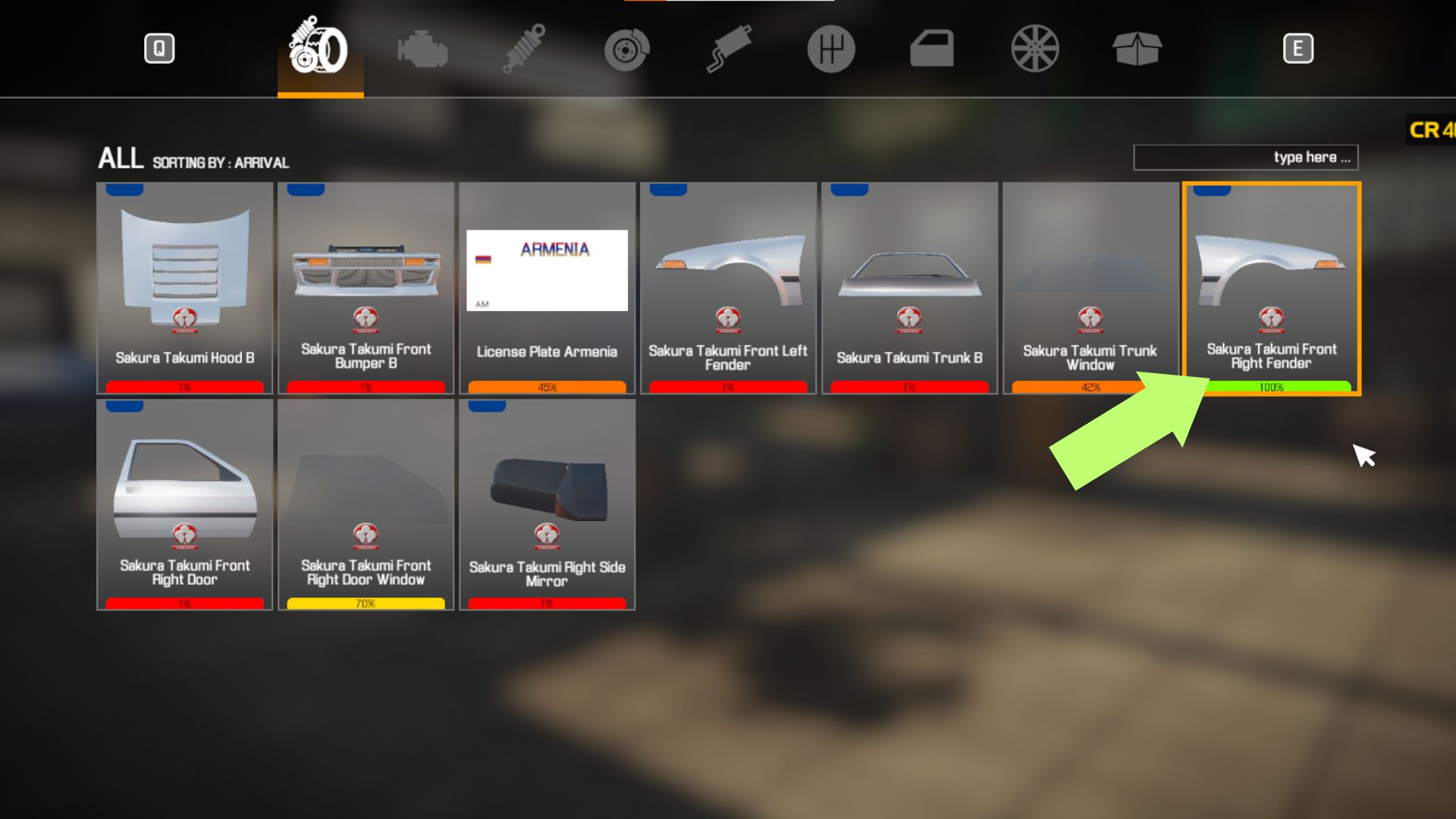 Where is the repair table in Car Mechanic Simulator?
You can find the Repair Table inside the room next to the tire repair section in your garage. You can only access this part of the garage after you have purchased the Garage Expansion upgrade. The Garage Expansion upgrade unlocks the two Repair Tables (Parts and body) alongside the Battery Charger, Brake Lathe, and Welder.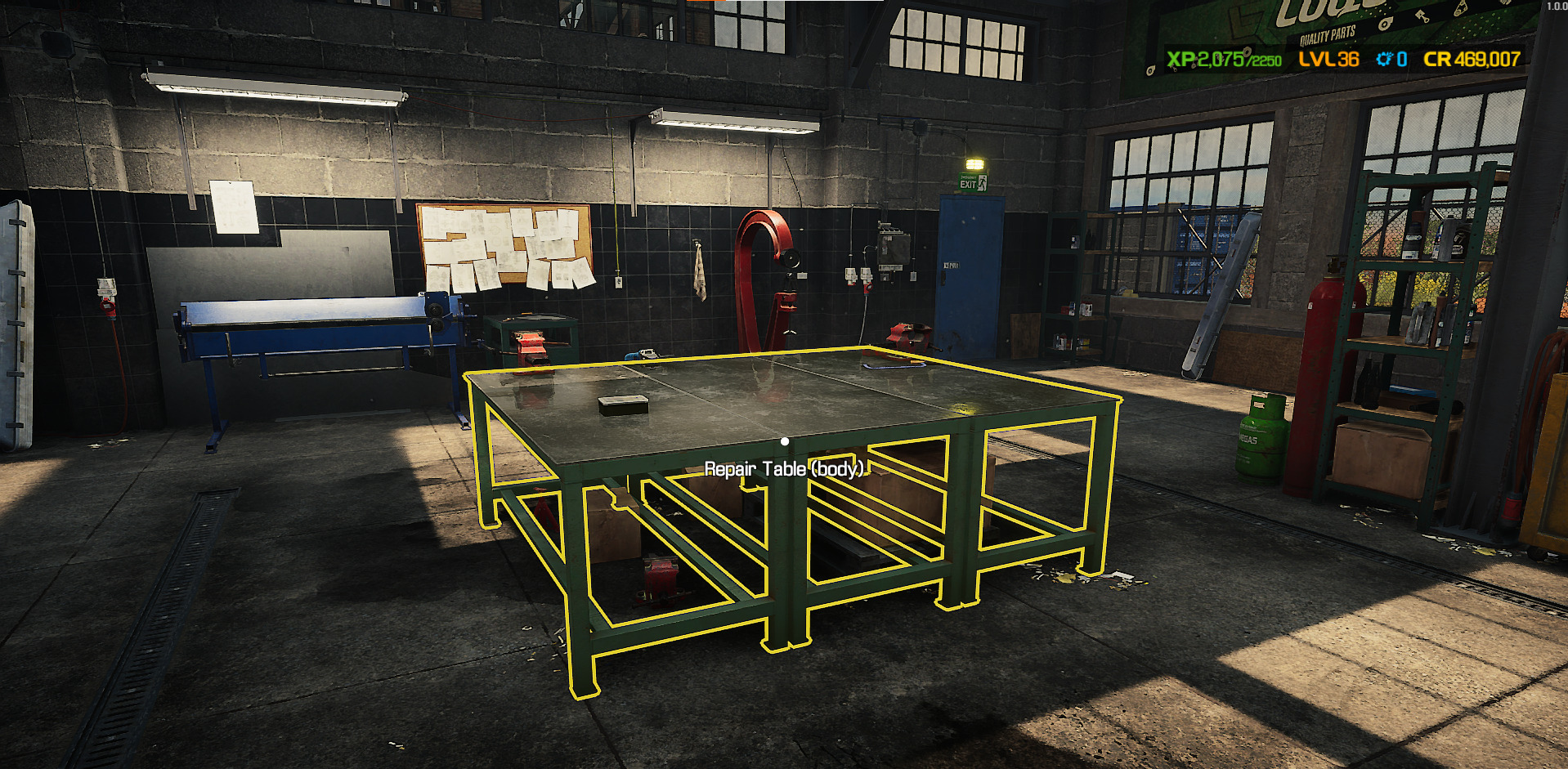 What can be repaired in Car Mechanic Simulator?
You can repair almost every car part in Car Mechanic Simulator. However, the game requires parts to be in at least 15% or greater condition to be repaired.
Body Parts:
Bumper
Hood
Door
Clamshells
Fender
Side Mirrors
Truck
Engine Parts:
AC Compressor
Air filter Base
Air Filter Cover
Alternator
Battery
Camshaft
Carburetor
Clips (A/B)
Controller Cover
Crankshaft
Crankshaft Bearing Cap
Engine Block
Engine Head
Engine Head Cover
Exhaust Manifold
Fuse Box Base/Cover
Fuel Injector
Fuel Rail
Ignition Coil B
Ignition Distributor Cap
Ignition Distributor Rotor
Intake Manifold
Intercooler
Intermediate Housing
Mechanical Fuel Injection Shaft
Oil Pan
Power Steering Pump
Radiator
Radiator Fan
Radiator Fan Housing
Rear Side Housing Block
Rod Cap
Starter
Thermostat
Throttle
Timing Cover
Turbo/Supercharger
Water Pump
Suspension:
Coil-Spring Rear Drive Axle
Front/Rear Drive Axle
Front/Rear Axle Knuckle cover
front Drive Shaft
Front Steering Knuckle
Front/Rear Suspension Crossmember
Leaf Spring
Leaf Spring Plate
Leaf-Spring Rear Drive Axle
Leaf Spring U-Bolt
Spring Cap
Steering Rack
Suspension Arms
Wheel Hub
Brakes:
ABS Module
ABS Pump
Brake Caliper
Brake Caliper Cylinder
Brake Discs
Brake Servo
Brake Shoe
Gearbox:
Clutch Plate
Drive Shaft
Front Differential
Front Drive Shaft
Gearbox
Transfer Case
EV:
Bracket
Bracket Support
Bottom Fan Housing
Centre Housing
Charger
Charging Input Filter (CHRG-e E1)
Cooling Hose
End Housing
End Rear Housing
EV Battery Module
Front End Housing
Fan (CHRG-e E1)
Power Electronic Controller
Power Electronics Cover
Top Fan Housing
Other:
Final Thoughts
Body Repairs are one of the most exciting new features to arrive in Car Mechanic Simulator 2021. The ability to repair car parts can make a ton of difference in restoring cars' body parts in the game, allowing you to salvage and bring parts back into usable condition.