The race for Game of the Year is neck-and-neck between God of War Ragnarok and Elden Ring, and while it's too early for Ragnarok to get any DLC, FromSoftware has revealed their Colosseum update which is available on the game now.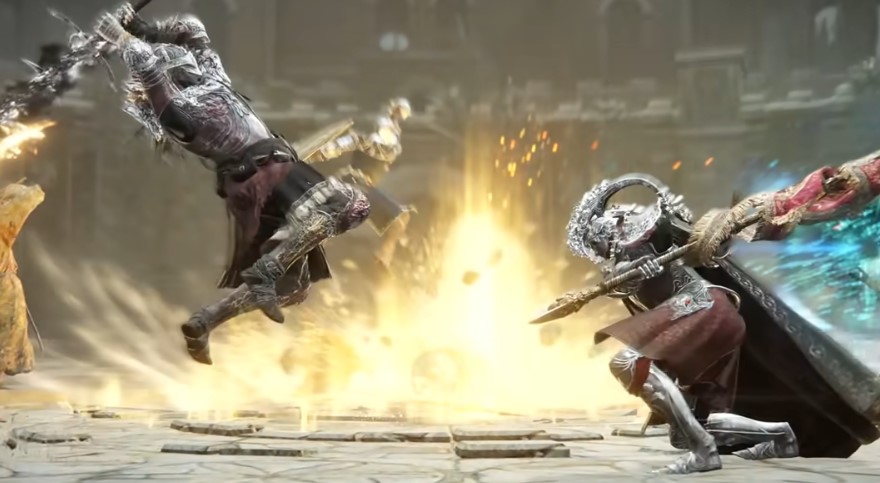 Check this out:
Here's the official description:
Come forth, warriors, and bask in the glory of the Colosseums.
The Colosseums of Limgrave, Leyndell and Caelid will open their gates, allowing players to engage in battles such as duels, free-for-alls and team fights.
While teaming up in the game with other players has always been a thing, it's great to see that there's room for some friendly competition among players. Though we should expect the Colosseum to be a place for players to go against each other, the trailer seems to suggest that you can fill the arena with some bosses from the game, just to make fights extra challenging.
We don't know what other DLC could be coming to the game, but this Colosseum sure is perfectly timed, what with the incoming Game Awards. Surely this should add some more attention on Elden Ring before the show starts on Dec. 9.
Rise, Tarnished, and be guided by grace to brandish the power of the Elden Ring and become an Elden Lord in the Lands Between.
In the Lands Between ruled by Queen Marika the Eternal, the Elden Ring, the source of the Erdtree, has been shattered.
Marika's offspring, demigods all, claimed the shards of the Elden Ring known as the Great Runes, and the mad taint of their newfound strength triggered a war: The Shattering. A war that meant abandonment by the Greater Will.
And now the guidance of grace will be brought to the Tarnished who were spurned by the grace of gold and exiled from the Lands Between. Ye dead who yet live, your grace long lost, follow the path to the Lands Between beyond the foggy sea to stand before the Elden Ring.
And become the Elden Lord.
The Colosseum Update is now live. Elden Ring is now playable for Xbox One, Xbox Series X|S, PC, and PlayStation 4|5.