Genshin Impact sigils or City State Sigils are insignias that show the recognition of a particular nation. As of the 2.2 update, three sigils exist in-game since there are three nations available. The Anemo Sigil is for Mondstadt, Geo Sigil for Liyue, and the Electro Sigil represents the Electro nation Inazuma.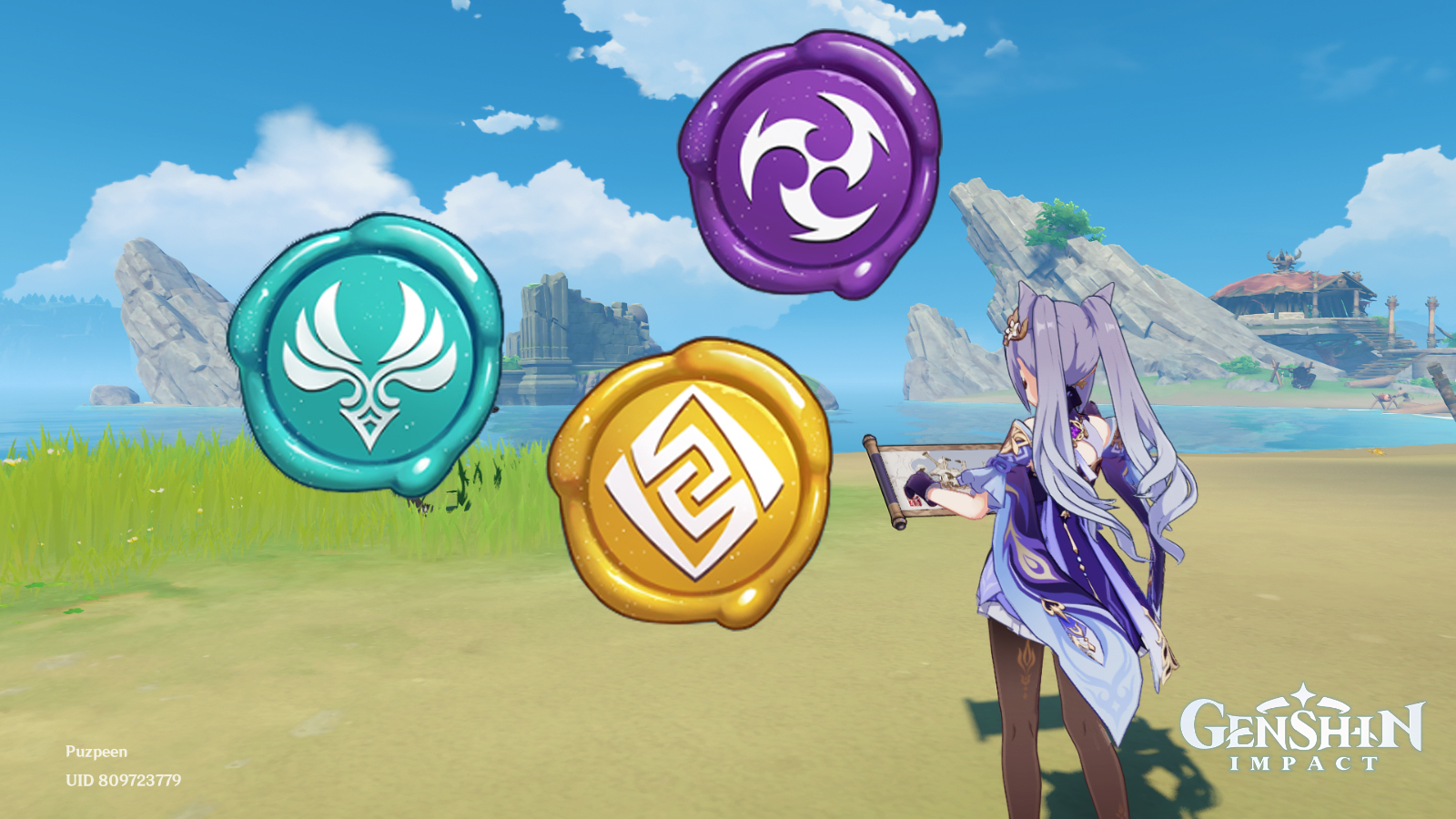 These insignias can be obtained by exploring a nation. They are commonly found inside chests and as rewards for quests and leveling up the Statue of The Seven.
The Geo Sigil is found stuck on rocks and mountain walls.
The Anemo and Geo Sigils can be brought to the jewelry and souvenir shops in the cities. They can be exchanged for character level-up materials, weapon ascension materials, Northlander Billet, and more.
In Mondstadt, Marjorie runs the With Winds Comes Glory souvenir shop.
In Liyue, they have the Mingxing Jewelry shop owned by Xingxi.
However, when you go to the jewelry shop in Inazuma City, Mikoshi Genichirou will tell you it will take some time to restock any goods.
This means you cannot exchange the Electro Sigils with anything from this store. The reason for this, aside from the nation's complicated border situation, the Electro Sigil is used to level up the Sacred Sakura Tree.
Leveling the Sacred Sakura's Favor using the sigils is a new game mechanic introduced with the arrival of Inazuma.
A higher favor level gives players rewards and increases the level of the traveler's Electrograna. Electrogranum aids the travelers in their exploration of the nation of Inazuma. To know more about leveling the Electrograna, please see our guide on How to Increase Electrograna Level in Genshin Impact.