Genshin Impact is a free open-world action role-playing game. Many players, with its cartoonist visuals, highly appreciate the game. Genshin Impact is a game that can be played on many platforms.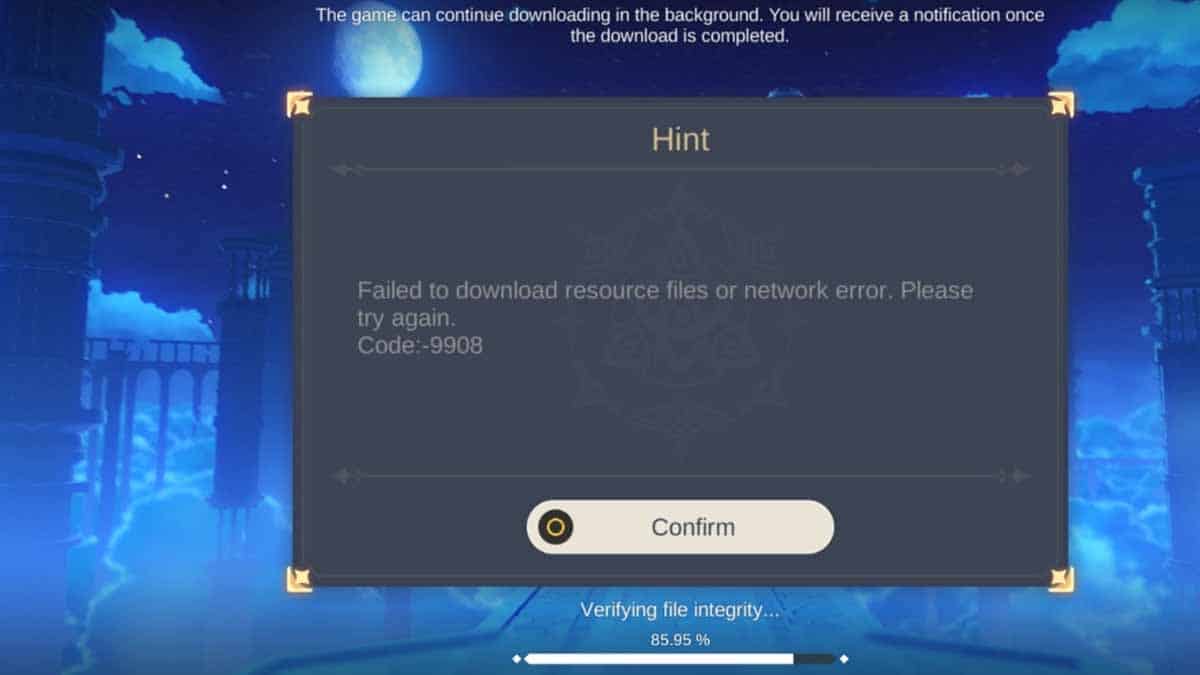 On the other hand, players who play the game may sometimes encounter specific errors. One of these errors is the error code 9908.
Let's see how to fix error code 9908 in Genshin Impact.
How To Fix Error Code 9908 In Genshin Impact
Error code 9908 is one of the errors reported by many players. This error is related with the networking issue. First of all, the developers advise players who encounter this error to close and reopen the game. You can try this way first.
If you still face this error even though you have closed and opened the game, you can fix it by trying the following ways.
1. Changing VPN Settings
If you encounter the error code 9908, you can fix the problem by changing your VPN settings. First, turn your VPN on and off and change your VPN region. The best VPN regions to fix the error are NA or Asia.
2. Changing DNS Settings

Another solution to the error 9908 is to change your DNS settings. You can use Google DNS or Cloudfare DNS (https://1.1.1.1/dns/) for this.
After changing your DNS address, follow the steps below:
Open the comment prompt with the "Run as administrator" option.
Run the "ipconfig/release" command and wait 10 seconds.
Run the "ipconfig/renew" command and wait 10 seconds.
Run the "ipconfig/flushdns" command and wait 10 seconds.
After doing these steps, don't forget to restart the launcher. The error will probably be fixed.
3. Firewall Exception For Genshin Impact
Another solution for the error code 9908 is to add a firewall exception for Genshin Impact. For this, you can follow the steps below:
Search the "Allow an app through Windows firewall" in the start menu.
Click the "Change settings" button.
Click the "Allow another app" button.
Press the "Browse" button.
Select "C:\Program Files\Genshin Impact\launcher.exe" and click "Add" button.
Repeat the same process for "C:\Program Files\Genshin Impact\Genshin Impact Game\GenshinImpact.exe".
One of the three ways above will fix the error code 9908. However, if your error is not fixed even after trying these three ways, you can reach the final solution by deleting and reinstalling the game.