Sonic the Hedgehog 2 just blazed into theaters last month, and SEGA has decided to release the remaster of classic Sonic titles with Sonic Origins. We just got a new trailer and some promise of some more original animation.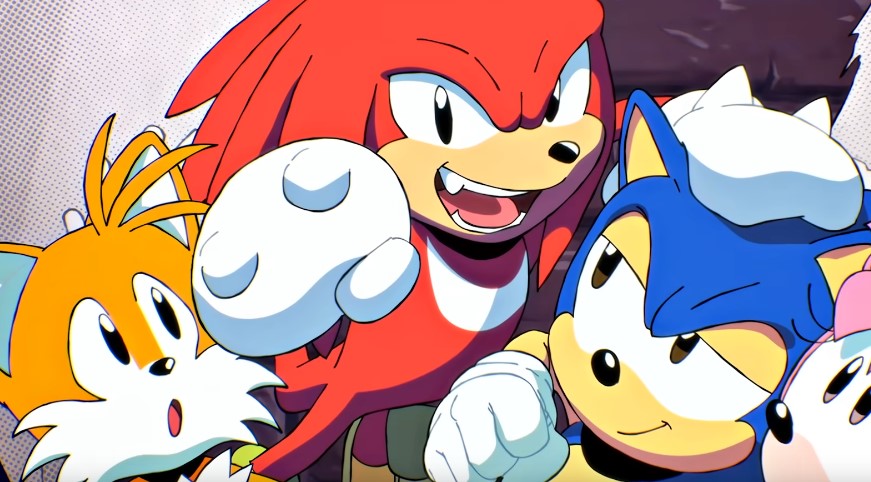 Check this out:
Celebrate the games that started it all. Sonic Origins is a brand new collection including Sonic the Hedgehog, Sonic CD, Sonic the Hedgehog 2, and Sonic 3 & Knuckles.
Play as Sonic, Tails, & Knuckles, immerse yourself in the fully remastered gameplay, tie the games together with all new animations, explore added features, modes, and more!
The game promises to get players to access Classic and Anniversary modes. Classic will let you play in the original square aspect ratio of the original games. In contrast, Anniversary mode adds a few more modern adjustments to the original games, like full HD.
Sonic Origins also promises to include all-new original animation of Sonic and his friends. While the games are considered classic, we have expanded Sonic the Hedgehog material like the comics and cartoons—and now the movies—to help spread that Sonic love across multiple generations.
We have the Sonic Frontiers game to look forward to later in the year, but we have not had another look at the game since The Game Awards last year. Hopefully, the release of this compilation will keep fans satisfied until the next look at Frontiers which is aiming to release this holiday season.
Sonic Origins comes to Nintendo Switch, PlayStation 4|5, Xbox One, Xbox Series X|S, and PC on June 23.