It's on the house.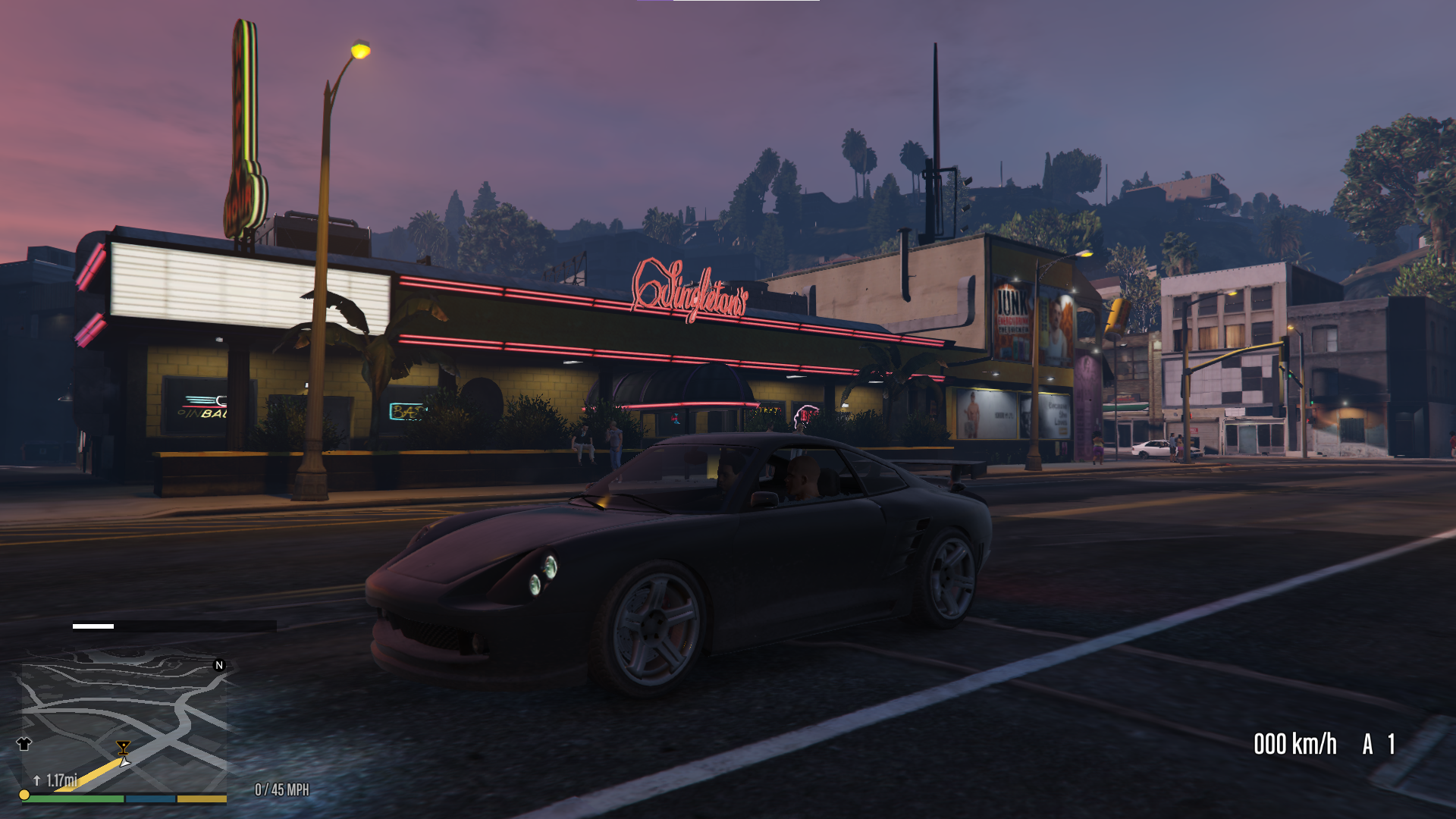 Bars in the Grand Theft Auto franchise can already be seen in-game as far back as the first few games in the series, but it was only in Grand Theft Auto: San Andreas when players can finally start buying drinks and get drunk in-game.
Bars return for GTA 5 as a Friend Activity – activities you can do with other characters or NPCs in GTA 5. In addition, going to Bars as a Friend Activity is necessary to get 100% completion in GTA 5.
With that in mind, we have listed all of the Bar locations around Los Santos, so you can call Michael, Franklin, Trevor, or any other friends to go out and have a few drinks.
Bars in GTA 5
In Grand Theft Auto 5, Going to Bars (and drinking, in general) is a Friend Activity that players can perform at any time in-game.
Depending on which main character you are currently controlling, the NPCs or other characters you can invite for some drinks will vary.
For example, Trevor can go with Jimmy and have a few shots at their bar of choice in Los Santos, while Michael and Trevor can do the same. A few other characters that the main protagonists can go out with include:
Lamar (Franklin)
Jimmy (Trevor, Franklin)
Amanda (Michael)
Going to the bar is a particular activity for all three protagonists, as this Friend Activity is the only activity where all three characters can meet and perform together.
Going to the bar can be a fun activity that will leave one or more of the characters mentioned above in an intoxicated state, showing up as a strong ripple on your display. However, note that driving while intoxicated will net you a one-star wanted level.
Aside from the usual drunk dialogues that come with drinking, going to bars in GTA 5 also contributes to the 100% game completion.
Bar Locations in GTA 5
There are seven bars/nightclubs in GTA 5 that players can use to go on Friend Activities.
Unfortunately, you can only access these locations when you're in a Friend Activity with any of the other characters in GTA 5.
Aside from the Bars and Clubs mentioned above, there are a few other Bar locations in GTA 5. Unfortunately, these are generally inaccessible outside of missions.
Mirror Park Tavern;
Out of Towners;
Pipeline Inn;
Tequi-la-la;
Yellow Jack Inn;
One of these bars, however, is a special location where players can play Darts in GTA 5. (Yellow Jack Inn)
Bottoms Up!
It is fun to see some of your favorite GTA 5 characters get drunk and talk like idiots after going to the bar in GTA 5 since you rarely see these characters have fun in-game since all they ever cared about were heists and missions. Now that they have completed their biggest score, you can all have fun and spend that hard-earned cash on some drinks in bars.
With that said, we hope we have given you a good idea about Bar locations in GTA 5, so you can take your friends and treat them to a good time in Los Santos.
Visit the PlayerAssist website for more Gaming Guides, Gaming News, Game Codes, and other Gaming Content!