Learn how to use the invincibility cheat in GTA V.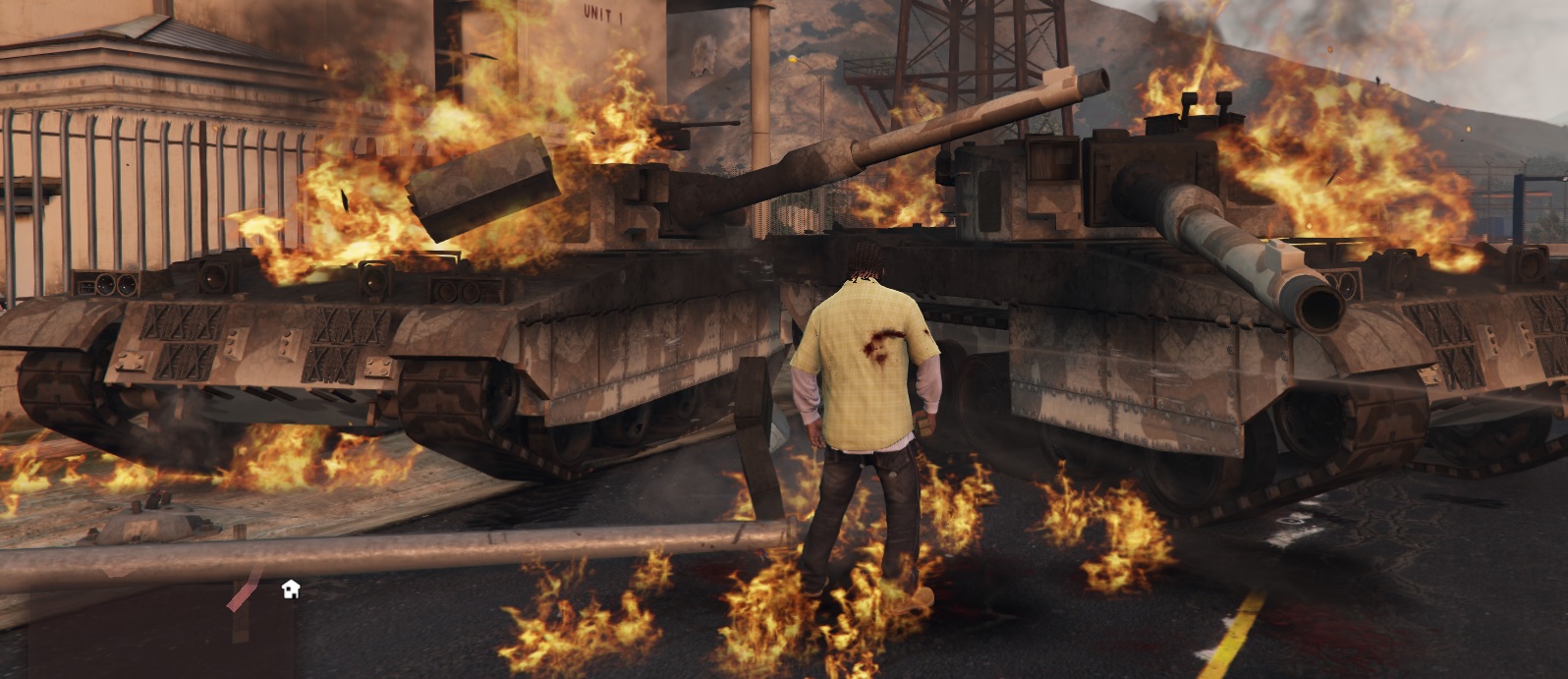 Cheats are the easiest way to get good, no-nonsense fun out of GTA V. Cheats allow you to spawn various vehicles, equip powerful weapons, and remove Wanted Levels instantly. Some cheats allow you to activate low gravity mode or slow motion, just to name a few.
The cheats above are good fun; what's not fun is dying too quickly. You will need the Invincibility cheat to ensure you live long enough to enjoy all the other cheats in GTA V.
We will walk you through how the Invincibility cheat works in GTA V and how you can use this cheat in-game in this quick guide.
How does Invincibility work in GTA V?
As the name suggests, Invincibility in GTA V renders you immune to damage and even death. Invincibility renders you impervious to melee damage, fire, bullets, explosions, or even Rhino Tank shells.
Unfortunately, being Invincible doesn't mean you'll be completely unmovable, as you will still be knocked over when cars crash into you.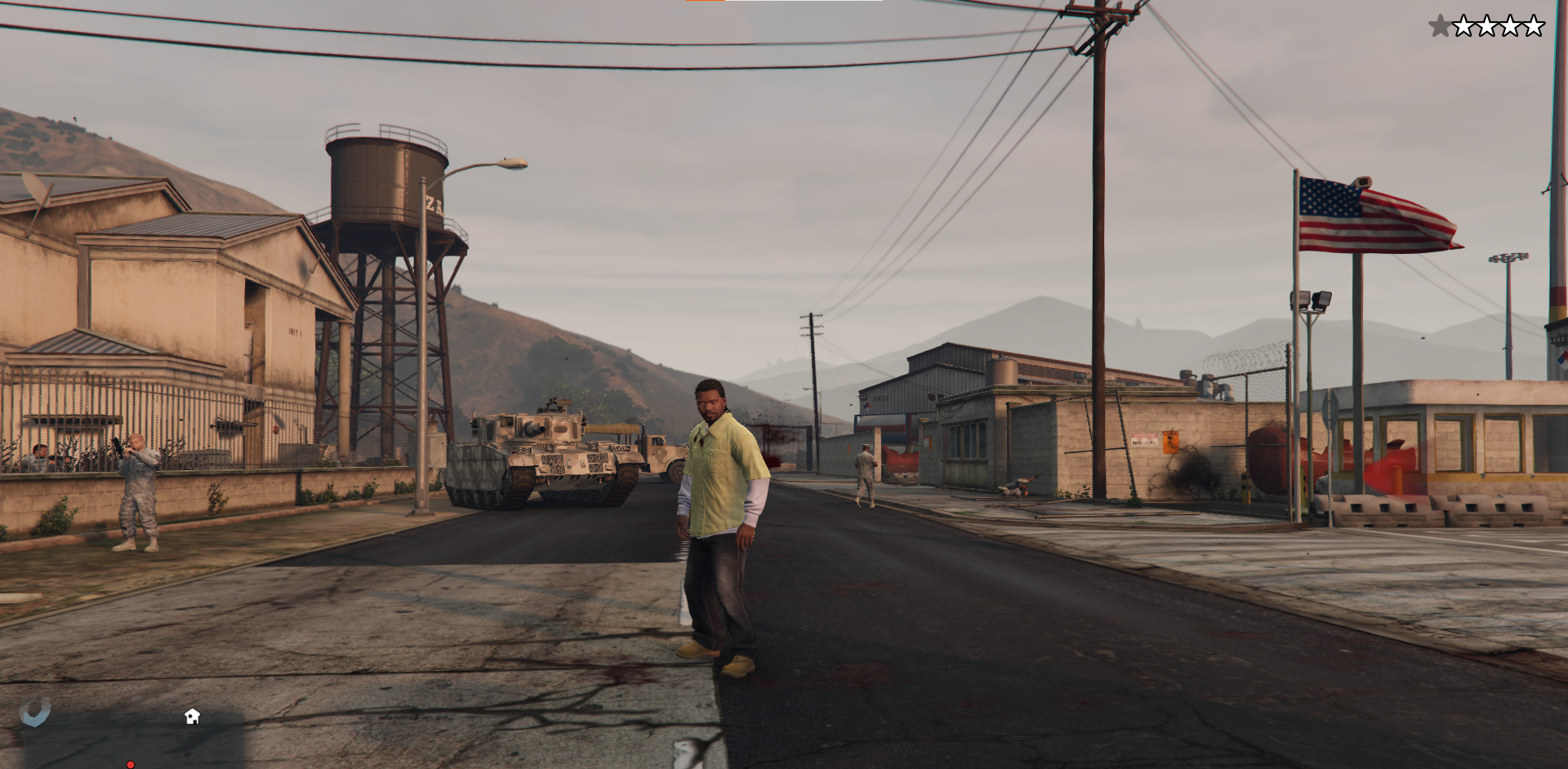 When activated, the Invincibility Cheat will render you invincible for five minutes. Resist the urge to re-enter the Invincibility Cheat, as this will not add more time to your Invincibility timer. Instead, re-entering the cheat code will turn the cheat off and turn you mortal once again.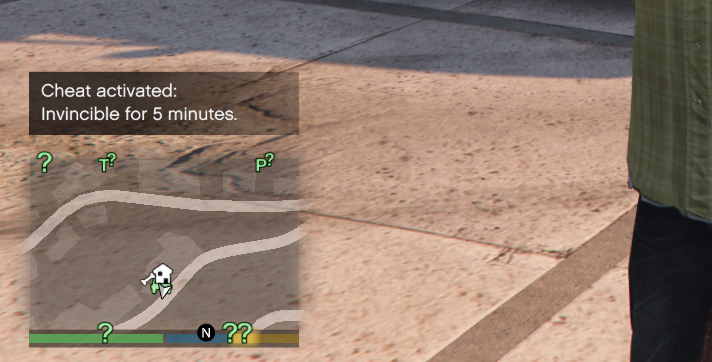 The Invincibility Cheat is the easiest way to enter Fort Zancudo without getting killed immediately. You can use this cheat to steal awesome military vehicles like the P-996 LAZER, Cargobob, or Rhino Tank.
How to use the Invincibility Cheat in GTA V
There are three different ways to use the Invincibility Cheat in GTA V. If you're using Consoles, you can enter button combinations on your controller to enter cheats. You can use the console menu to type in cheat codes on the PC. However, you can use the in-game cell phone for both the Console and PC.
Invincibility Cheat for Consoles in GTA V
Xbox 360/Xbox One: Right, A, Right, Left, Right, RB, Right, Left, A, Y.
PS3/PS4: Right, X, Right, Left, Right, R1, Right, Left, X, Triangle.
PC Cheat
To use cheats on a PC, you must bring up the Console Menu by pressing the tilde button (~). You can find this button just below the ESC button in the upper left corner of your keyboard.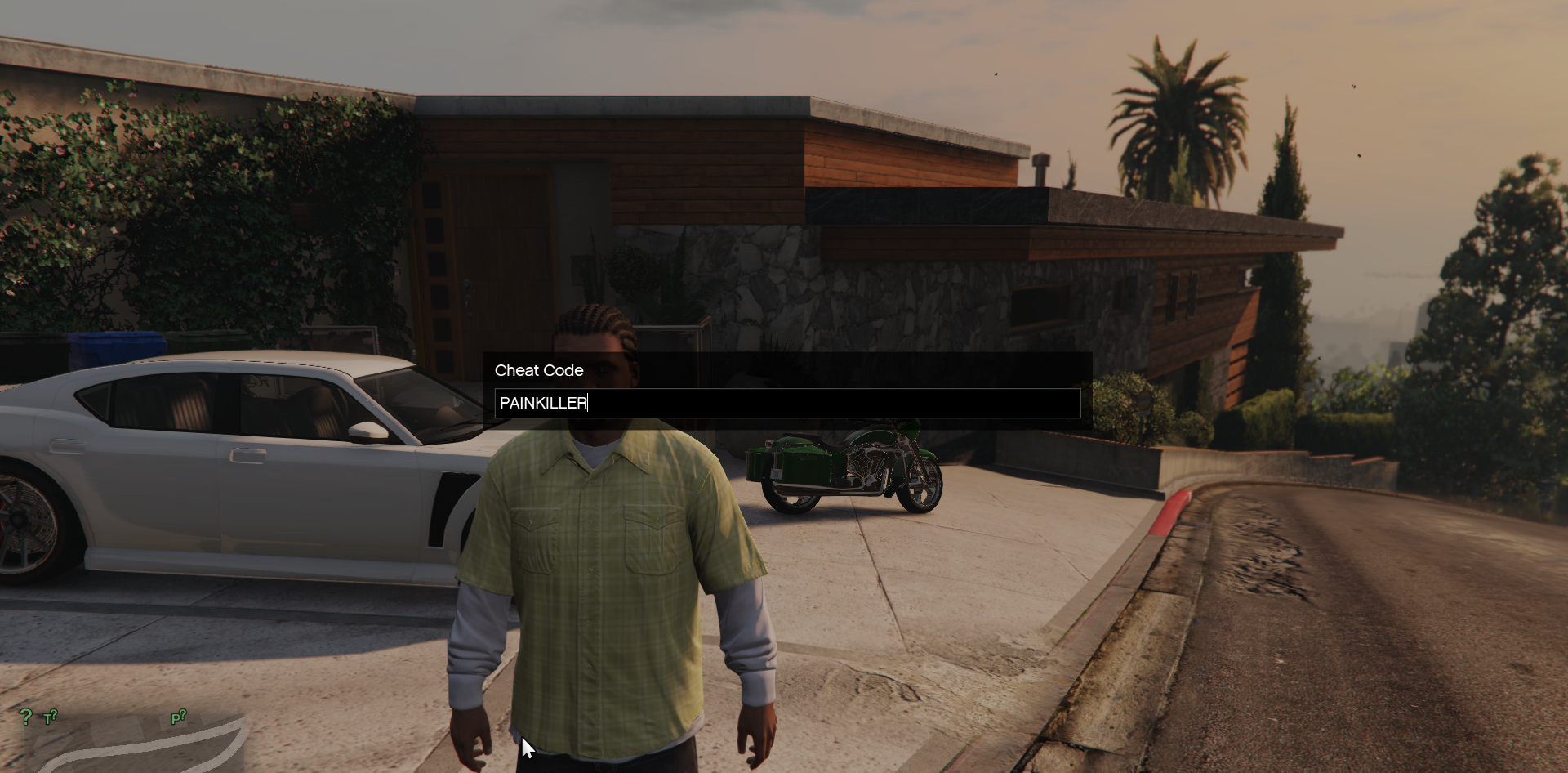 After you bring up the Console Menu, type "PAINKILLER" in the text box and press ENTER to activate the invincibility cheat.
Cellphone Cheats
Cellphone Cheats are a universal way of entering cheats in GTA V, as players on Console and PC can use this method to activate cheats. Using the cell phone to activate cheats is simple – just dial the cheat number on the dialler, and the cheat should activate immediately.
Bring up the in-game Smartphone.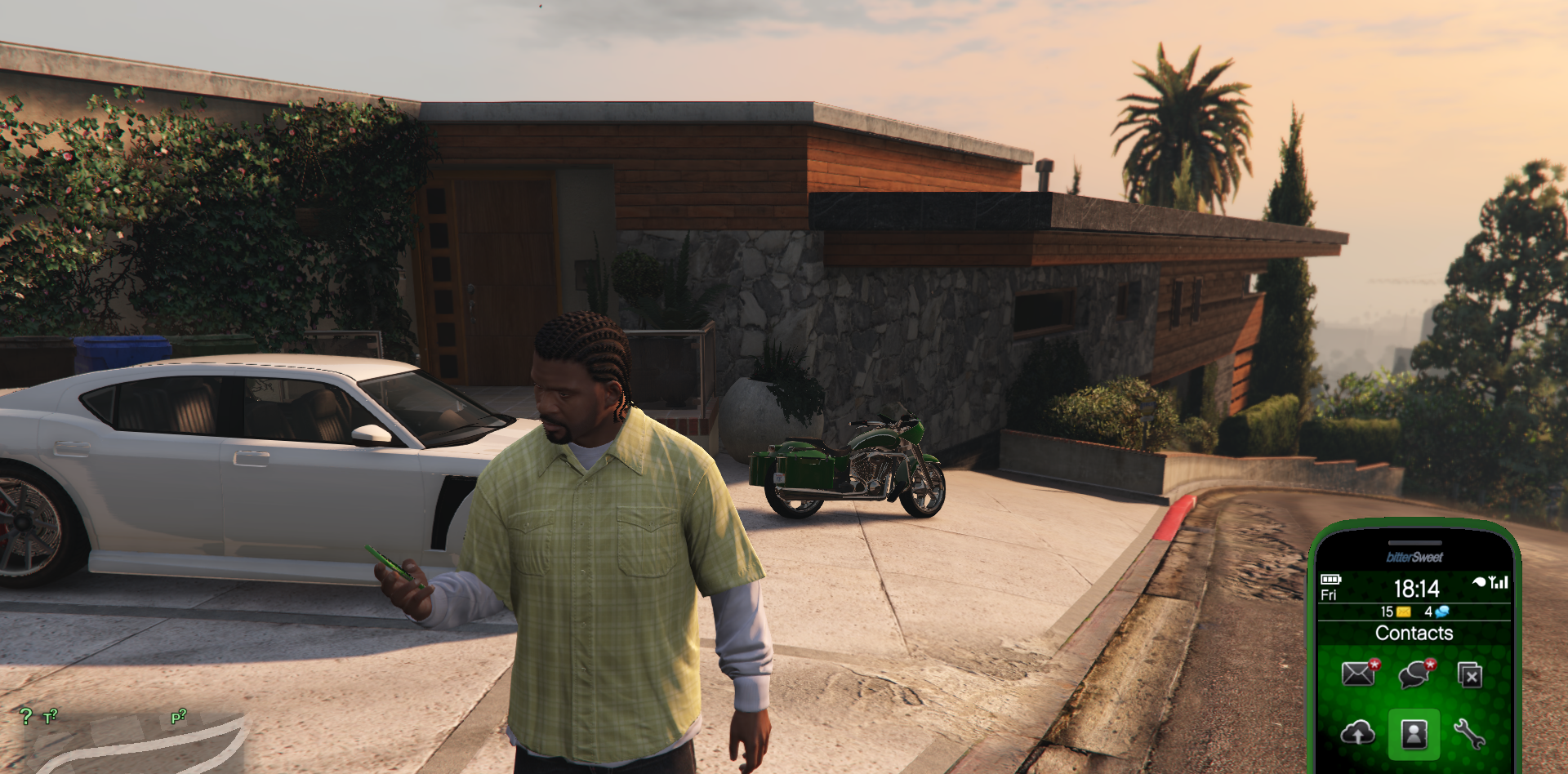 2. Access the Dialer.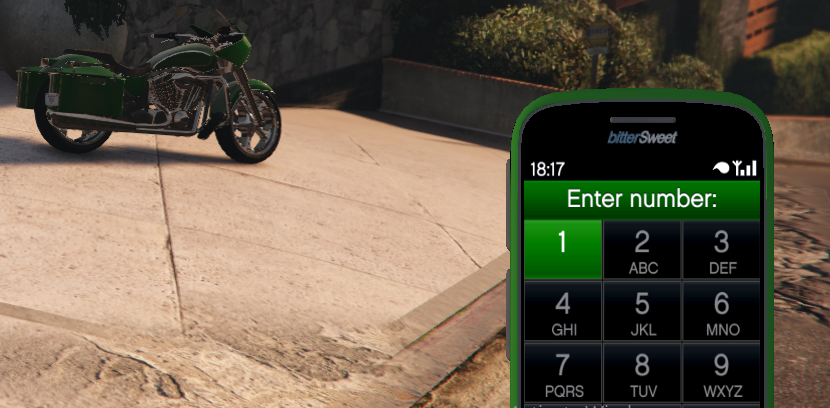 3. Dial this number: 1-999-724-654-5537 (1-999-PAINKILLER)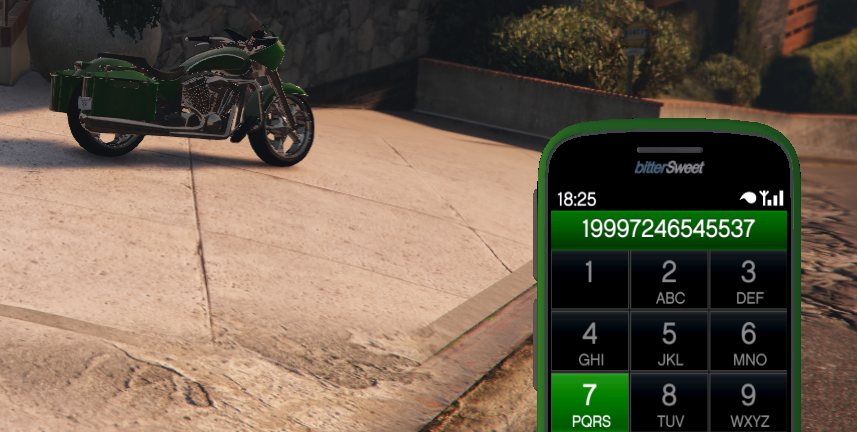 Final Thoughts
The Invincibility Cheat is a powerful tool for exploring the entire GTA V world. Immunity to death will allow you to do crazy things, like experience what it's like to have the entire police force chase you across the map. You can also enter Fort Zancudo without dying immediately, allowing you to steal cool vehicles such as the P-996 LAZER, Cargobob, or even a Rhino Tank.