Hulk is one of the most popular and powerful heroes in Marvel Strike Force. You can get Hulk in a few weeks with some planning and a lot of playing. However, it takes a while for most players to unlock because he's only available through achievement rewards. The most important thing to do when you're on a mission to get Hulk is to be consistent.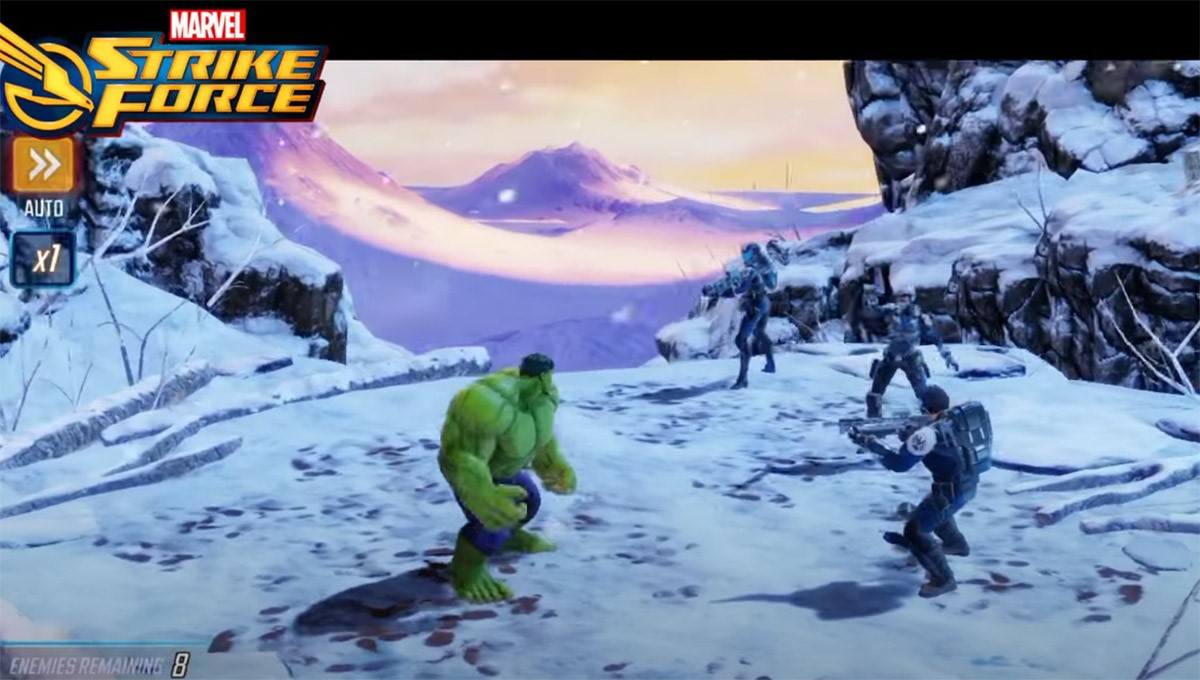 This article will show some of the best methods to get Hulk in Marvel Strike Force.
Getting Hulk in Marvel Strike Force
Unlike most heroes in the game, the only way to get Shards for Hulk is through the in-game achievement system. The main game menu can view your achievements (or quests).
In particular, Hulk can only start as a Tier 4 hero, meaning you must collect 180 Shards before unlocking him. Achievements will give a steady supply of Hulk Shards just for playing the game organically, but some methods are faster than others.
Equipping Heroes
One of the best ways to get more Hulk Shards is to get all heroes fully equipped as soon as possible. The quest for equipping heroes is repeatable, increasing its requirement by 50 at a time. Upgrading all heroes to Tier 4 Gear is the best way to complete it. This is the point just before the costs start ramping up too much for convenience. You'll get better value from equipping multiple heroes with lower-grade Gear than fully upgrading one.
Improve Player Level
Another great method for beginner players is to increase the player level via regular gameplay and daily challenge completions. Since everyone gets two discounted energy refills daily, you can use those to jumpstart your experience gain by getting more combat done during the day. There's an achievement for every five levels reached this way, each with a few Hulk Shards and other goodies.
Unlocking More Characters
There are also various achievements for improving your character collection. This is pretty straightforward, with scaling achievements for each character group.
One of the best reasons to unlock more characters is that a decent number of them are unlocked through the game's story mode. You can complete some character achievements by getting freebie characters from the campaign. For others, most characters are unlocked at Tier 1, requiring only 15 Shards, which can be obtained quickly.
Win Games in the Arena
If you're adamant about playing the game as much as possible, head to the Arena mode and start fighting other players. There's an Arena-specific achievement that tallies up your wins and can give you a few Hulk Shards every so often. This is the most reliable method for getting Hulk Shards if you're good at strategizing and working through the Arena.
For best results, improving your character roster is highly recommended, which ties nicely alongside the previous method. More characters will allow more options in the Arena, making winning significantly easier once you move past beginner opponents.
Log In Daily
The easiest way to obtain Hulk without doing anything noteworthy is to log into the game daily. There are two achievements for logging in: one tracks all logins and the other for consecutive logins. By going into the game daily, you can keep increasing both counters to reap the rewards for free. The login bonus speeds up the Hulk collection by a few days if you're making full use of your energy already.
Hulk Out in Marvel Strike Force
Getting Hulk in Marvel Strike Force is generally time- and effort-consuming but isn't difficult. You can unlock him in a few weeks just by playing the game a bit more every day, and after that, you'll have one of the better heroes at your disposal.
Visit other PlayerAssist articles or subscribe to our official YouTube channel for more gaming advice and assistance.