Ming-Na Wen is starting to show up a lot more after the release of the live-action Mulan and The Book of Boba Fett. Now PlayStation has tapped her to appear in a new ad for From Software's latest release Elden Ring.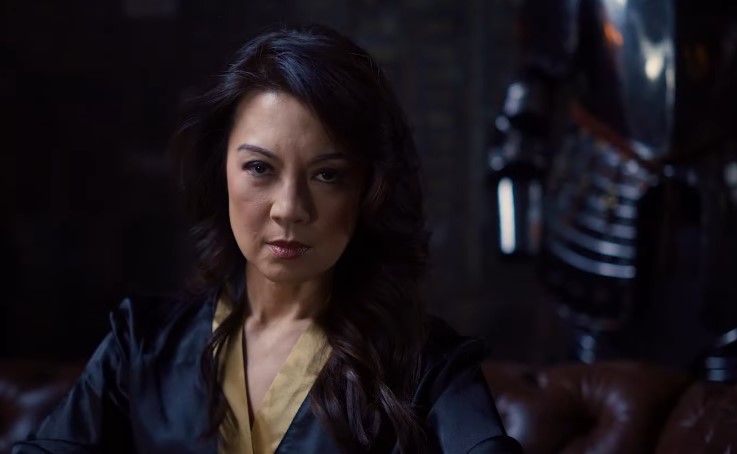 Watch this:
While we don't get Wen in any armor or crazy action scenes, we do get a reference to her past roles. In the list that she brings out, before 'Find the Elden Ring', she's crossed out 'Work in a hospital' (ER), 'Topple a Dictator' (Street Fighter), and 'Save a Dynasty' (Mulan). I have no idea what 'Claim the Bad Crab' could be a reference to—is it an Agents of SHIELD thing?
For now, From Software is currently riding at a high with Elden Ring receiving rave reviews. Besides being this new-gen's version of Dark Souls, there is also hype surrounding the lore which comes from Game of Thrones creator George R.R. Martin.
The Golden Order has been broken.
Rise, Tarnished, and be guided by grace to brandish the power of the Elden Ring and become an Elden Lord in the Lands Between.
In the Lands Between ruled by Queen Marika the Eternal, the Elden Ring, the source of the Erdtree, has been shattered.
Marika's offspring, demigods all, claimed the shards of the Elden Ring known as the Great Runes, and the mad taint of their newfound strength triggered a war: The Shattering. A war that meant abandonment by the Greater Will.
And now the guidance of grace will be brought to the Tarnished who were spurned by the grace of gold and exiled from the Lands Between. Ye dead who yet live, your grace long lost, follow the path to the Lands Between beyond the foggy sea to stand before the Elden Ring.
And become the Elden Lord.
Elden Ring is now available for PC, Xbox Series X|S, Xbox One, and PlayStation 4|5.