TomSka's Mine Turtle is a dangerous creature that appeared due to a scientific experiment. Don't be deceived by the innocent look of this animal. The red button on its back signals it's a mine. If you see it, step back and run far.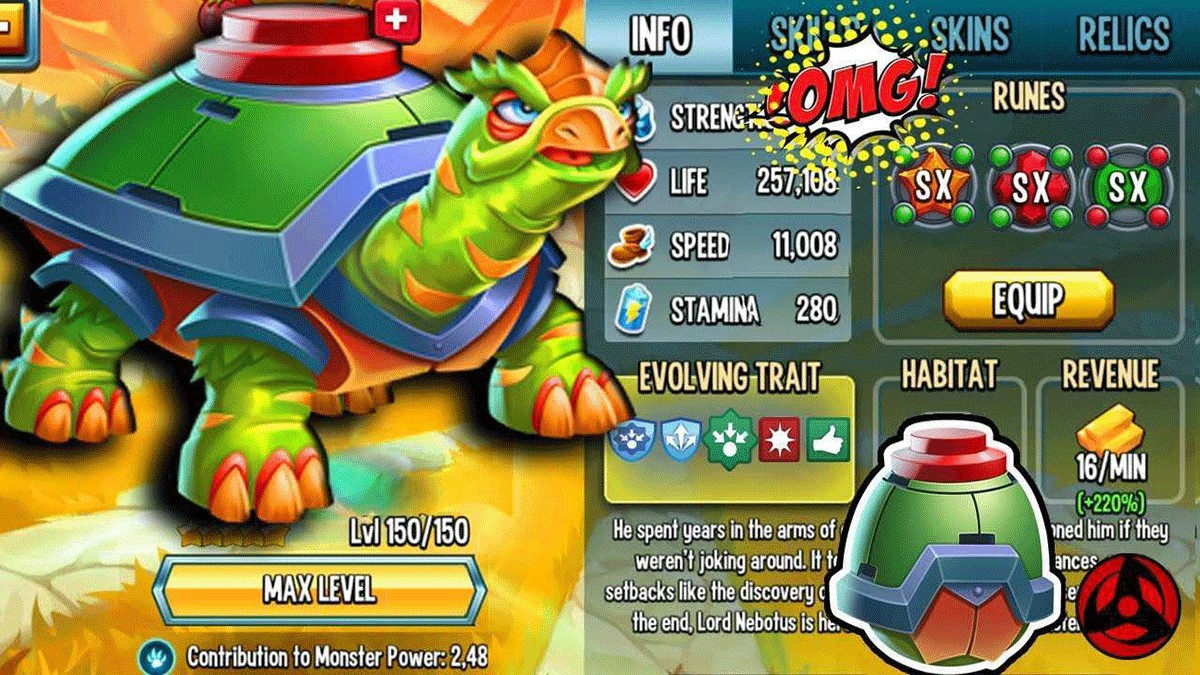 This nature tank was first introduced in the Mine Turtle event on June 25, 2021, and many players still wonder how to obtain it. We've got bad news – the event is long gone, and there's no other way to get it. However, if you're interested in what others have gone through to get it, read on to find out.
How to Get Mine Turtle in Breeding Event?
The first way to obtain a Mine Turtle was to breed it from other monsters. The number of combinations is immense, so it's a tricky challenge. Thankfully, we've got the recipes. You can obtain it or other legendary monsters through the below recipes.
Firekong + Greenasaur = Mine Turtle or Rubellus
Pandaken + Tarzape = Mine Turtle or Xavipit
Eggeaer + Thundhare = Mine Turtle or Yoroi
Ra'Zhul + Cavenfish = Mine Turtle or Slugazoid
Krampus + Crissandre = Mine Turtle or Targon
Like other legendary creatures, it takes two days to breed. The odds of receiving it with each combination were not disclosed.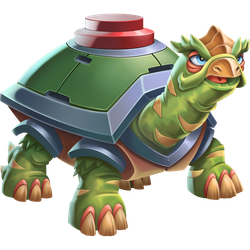 How to Get Mine Turtle in Monsterwood Crazy Event?
Players who had no luck breeding it could obtain it by watching videos in the Monsterwood Crazy event. Not all players had the location unlocked, but those who did were lucky, as it's the easiest method to obtain it.
How to Get Mine Turtle in the Fraternity Team Event?
Another way to obtain it was through the Fraternity Team event. Players had to purchase the largest chest of gems to participate. Those who bought the gem pack could give any team member the Mine Turtle, 400 War Coins, or 100 Summer Coins.
Mine Turtle Skills
Mine Turtle's skills aren't limited to ka-boom. You can choose among multiple explosion types with varying damage and differing attack accuracy. Even if you don't have it, you may encounter it during the match, so it's worth knowing its capabilities.
Read: Monster Legends Breeding Guide With Pictures [Chart]
For example, the "Helloooo" explosion deals 90 attack damage with 120 accuracy and has a 100% chance of instant death. On the other hand, the "Press the Button" explosion is as powerful but takes 30 stamina. With the "Stay in Place" perk, you deal no damage but heal 30% of your or your teammate's life. Similarly, you can heal up to 50% of life with the "Muffin Time" perk and deal 50% of damage back to your attacker with the "I Wanna Die" perk.
Hurry Up!
We're sorry our guide didn't help you acquire the Mine Turtle. There's always a chance the developers will launch another event, allowing you to get it or make the monster permanent. Meanwhile, remember – if you hear a turtle say hello, run.