Even though we have had game adaptation films for a while, fans can always tell when a studio likes the actual IP or not based on how many Easter Eggs they can spot. The first Sonic the Hedgehog film was praised for its apparent love for the source material, and now the new poster for the sequel has fans cheering.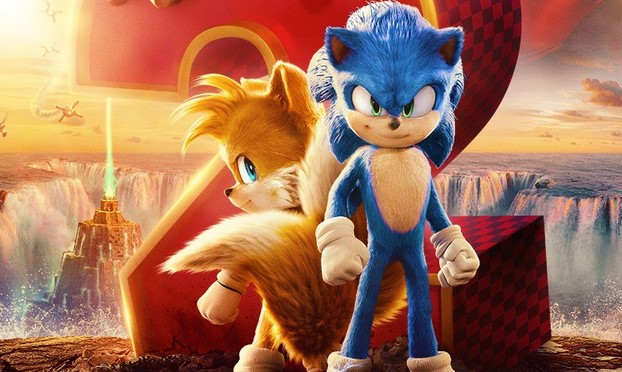 Check out the new poster for Sonic the Hedgehog 2:
If you are old enough to remember the release of Sonic 2 on the SEGA Genesis, you will remember it is a recreation of the box art, with Robotnik holding the giant "2" behind Sonic and Tails. Here is a comparison:
Though we had a more sleek version of Robotnik in the first film, the sequel goes all out by giving Jim Carrey the bald head and goofy mustache. We will get more of Sonic's extended 'family' with characters like Tails and Knuckles.
We do not know how far out they planned this series, but hopefully, there is enough room for a Shadow the Hedgehog storyline down the road. How great would it be if they made a Spider-Man 3 parody poster with Sonic crouching back to back with his edgier nemesis?
The world's favorite blue hedgehog is back for a next-level adventure in SONIC THE HEDGEHOG 2. After settling in Green Hills, Sonic is eager to prove he has what it takes to be a true hero. His test comes when Dr. Robotnik returns, this time with a new partner, Knuckles, searching for an emerald that has the power to destroy civilizations. Sonic teams up with his sidekick, Tails, and they embark on a globe-trotting journey to find the emerald before it falls into the wrong hands.
Sonic the Hedgehog 2 comes to theaters this April 8.