Ramattra is the latest tank to be added to the game and is considered the mirror opposite of one of the game's healers, Zenyatta. Unfortunately, Ramattra doesn't come with the game for free, and players must dish out some extra cash to get him.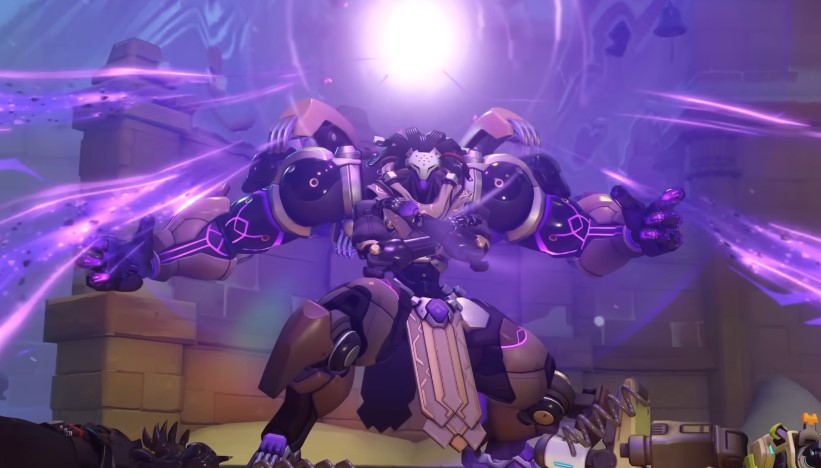 Or do they?
With players who want to unlock Ramattra, the game does offer the option to get a starter pack for 1900 which includes a bunch of cosmetics and emotes; but you can also just buy the hero by himself for 900 coins. If you want to put in the work, though, you can just unlock Ramattra with his Hero Challenges.
What are Hero Challenges?
Hero Challenges are an alternate way to unlock heroes besides the shop and the battle pass. They usually consist of challenges that players have to fulfill, with a huge chunk of the challenges requiring them to use their skills in the Practice Range.
Go to the hero's Challenges menu through the hero gallery or Battle Pass to activate the challenges, then click Activate Challenges.
Take note, if you haven't unlocked all the other heroes, the count could go to the hero whose challenges are currently activated, so it's important to activate the hero of your choice to make sure your wins count for some other character you have your eyes on.
Unlocking Ramattra
To unlock Ramattra, there are a set of six challenges you have to fulfill, and they include:
Wins For Ramattra: Win 35 games queued as All Roles or playing Tank heroes in Quick Play, Competitive Play, or No Limits.
Practice Void Accelerator: Eliminate three bots with Void Accelerator in the Practice Range as Ramattra.
Read: How To Play Mei
Practice Ravenous Vortex: Use Ravenous Vortex during Omnic and Nemesis forms in the Practice Range as Ramattra.
Practice Pummel: Damage 2 bots simultaneously with Pummel during Nemesis form in the Practice Range as Ramattra.
Read: How To Play Genji
Practice Barrier: Absorb 30 damage with Void Barrier in the Practice Range as Ramattra.
Admittedly, the hardest challenge closer to grinding is winning 35 games, but any experienced player can probably get to that number in a week or maybe less. It's quicker than having to earn him through the Battle Pass track.
Just remember that you have to be queued as All Roles or Tank.
Conclusion
All other challenges can easily be fulfilled in one sitting at the Practice Range. Even if you haven't unlocked Ramattra yet, you can check him out during practice. I guess it's the developer's way of letting players try out the character to entice them to make the purchase eventually.
If you don't have the time to grind as much, though, you can always dish out cash to unlock Ramattra for your hero roster.
Overwatch 2 is a far cry from what we got back in the first Overwatch, but Blizzard has admittedly been hard at work trying to make all the changes that would make the game feel less reliant on microtransactions and grinding.
Read: How To Play Winston
It's always important to take note of the daily and weekly challenges, some of which are pretty easy to fulfill (like saying 'Thanks' to your healer). Keeping an eye on challenges helps you go up the progression track faster, and it will significantly put down your grind time if you're trying to reach a specific number on the track.
Overwatch 2 is now available for Xbox One, Xbox Series X|S, PlayStation 4|5, Nintendo Switch, and PC.