Though Overwatch 2 players know all about Overwatch coins and credit, the game has four kinds of currency, each with its own use. Though you can buy coins and easily grind for credit, one currency is harder to attain—Competitive Points.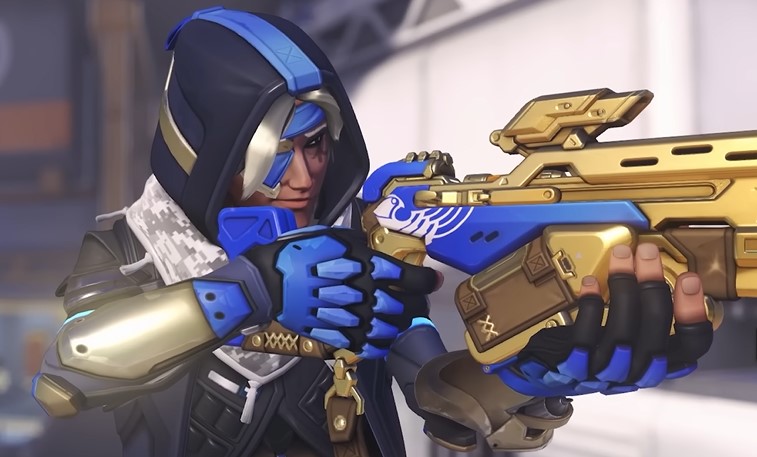 What Are Competitive Points?
Competitive Points are a different game currency in Overwatch 2 that can only be used to buy Golden Weapons.
OW coins and credit can get players cool cosmetics like Legendary/Mythic skins, voice lines, and emotes. Golden Weapons are unique because they can only be truly attained by playing the game. That means you can't get it through money or casual gaming—making it one of the game's most unique trophies.
How Do I Earn Competitive Points?
You can earn Competitive Points by playing any kind of Competitive Mode. Originally players could earn 15 Competitive Points by winning and receive 5 points with a tie, but with the recent rework that came with Season 4, the number has been increased to 25 points per win and 10 points per draw.
The game also has a system that will reward players at the end of every season, depending on their rank. Here's the tier list:
Bronze – 300 pts.
Silver – 450 pts.
Gold – 600 pts.
Platinum – 800 pts.
Diamond – 1000 pts.
Master – 1200 pts.
Grandmaster – 1500 pts.
Top 500 – 1500 pts.
Admittedly, it used to be harder to earn points in the earlier seasons of Overwatch 2. Before the 4th Season, players in Bronze and Silver could only earn 65 and 125 points, respectively. Now the end-of-the-season rewards have been more than doubled, so it wouldn't be as grueling to earn the points now.
Is There a Way to Get Them Easily?
Unfortunately, there isn't any way to get the points easily; the only real way to earn points fast is to be good at the game, make constant wins, and ensure you're in the higher tiers by the end of the season for the huge reward of points.
Of course, there are some services online that offer to farm Competitive Points for cash, but even then, you'll have to put your money where your mouth is when you start getting matched up with players in higher tiers, and you'll have to start pulling your weight; lest you get demoted.
In It to Win It
Even if you aren't the best Overwatch 2 player, you can still earn a steady stream of Competitive Points if you keep playing the game constantly. The grind will be slow, but with the recent changes in Season 4, you can expect things to be sped up a little this time.
Besides, you'll get better at the game with more time you put into it. If you're serious about earning the points, though, it will help to specialize in specific heroes and research how to make them more effective in the field. Being a jack-of-all-trades player will be a tough hill to climb in Competitive, but I guess that's what the Mystery Heroes option is for—if you want to do that kind of flex.
Hard Work Pays Off
With Competitive Points only being useful for obtaining a Golden Weapon, you could say that they are merely add-ons to the status of being a top-tier Overwatch 2 player. Admittedly, they don't do much in gameplay, but brandishing one during a match is a big flex for other players who'll know that the person they're going up against is serious business.
It will certainly be worth it after all the time and effort you put into the game.