To assist you in getting some free money for Roblox Paint Simulator, we have put together a complete list of all current and working codes.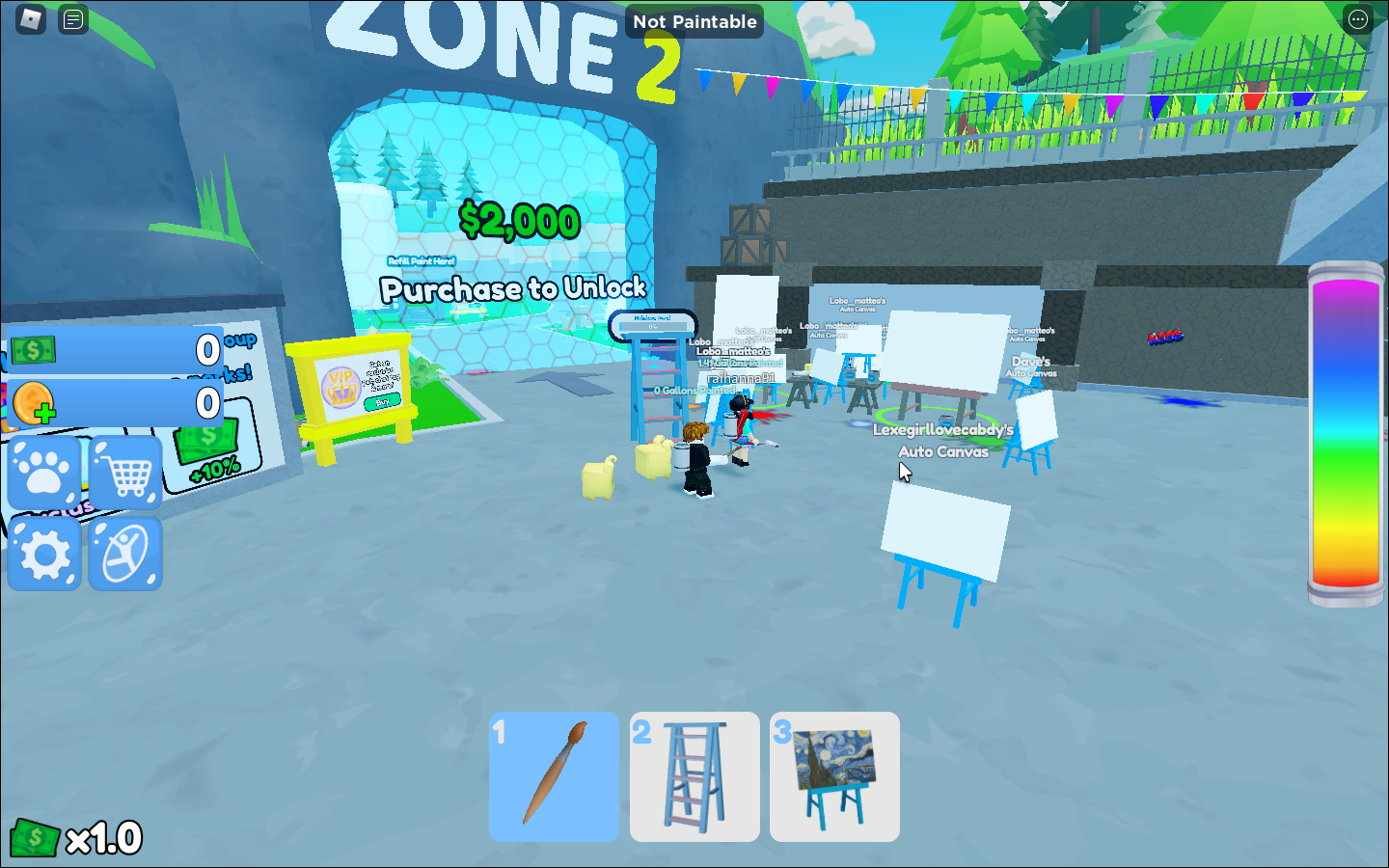 Grab a brush and some paint in Paint Simulator to brighten up the Roblox world. Paint Simulator is a Roblox experience developed by Plaything in which you walk around painting all the surfaces you can find. You will collect coins and dollars as you paint, which you may then spend to enhance your brushes. You can get a head start with a few codes, and lucky for you, we have assembled a list of Paint Simulator codes below.
In Roblox Paint Simulator, you will be grabbing a bucket of paint and splattering it all over the place, including walls, canvas, and everything else you can think of! You will earn cash and coins as you go, which you can use to buy additional tools, canisters, and pets!
These products will improve your painting skills, earn money faster, and provide more paint coverage while slathering the walls. Continue to spread the paint around until you reach the top of the scoreboard!
Roblox Paint Simulator Codes for Boosts and Coins – Tested October 2022
Both new and experienced gamers will benefit from Paint Simulator codes because they frequently offer perks such as free coins. This page will be updated as the game's authors release fresh code.
If you are seeking freebies, check out our Paint Simulator codes page. We have the most recent working codes mentioned below for Roblox Paint Simulator. These can be exchanged for game boosters, allowing you to earn cash much more quickly.
Codes must be used immediately because they become invalid after a certain time. If you are unsure how to redeem codes in Paint Simulator, look below the codes list for instructions!
Paint Simulator Working Codes
The codes currently available are listed below:
| Codes | Rewards |
| --- | --- |
| UPDATE6 | Free Boost [New] |
| UPDATE5 | 3x Coin Boost |
| canvas | Free Reward |
| PAINT | 3,000 Coins |
| MORECOINS | 2,000 Coins |
| ManyCoins | 500 Coins |
Expired Codes
The codes listed below are now unavailable rewards mentioned can not be redeemed:
| Codes | Rewards |
| --- | --- |
| NORTHPOLE | Free Rewards |
| HOLIDAY | 50 Snowflakes |
| Santa | 2,000 Coins |
| Snowflake | 3x Coin Boost |
| Spooky | 3x Coin Boost |
| October | 3x Coin Boost |
| UPDATE2 | 5,000 Coins |
How to Enter Codes Paint Simulator
Paint Simulator codes can be redeemed straightforwardly. To avoid typos or additional spaces, copy and paste the codes directly from our list. Follow this step-by-step guide if you are unsure how to claim the game's prizes.
Open Roblox Paint Simulator on your computer or mobile device.

Search for the gear button on the side of the screen to redeem codes. It will open the code redemption window when you click on it.

Choose a code from our list and copy it.

In the box, Paste the code.

To obtain your benefits, Click the "Redeem" button.

After redeeming the codes, you should automatically receive any in-game goodies or boosts on your account. If a code states invalid, double-check that you entered it correctly.
How to Get More Codes
You can get more codes by subscribing to the game's Twitter account. If you do not want to wait for the latest codes, save this page to your bookmarks. We are continuously looking for new codes, and we check them once a month to ensure they are still active. To see what is new, return to this page.