Another week, another round of new deals and discounts on the PlayStation Stores. This week's offerings are plentiful.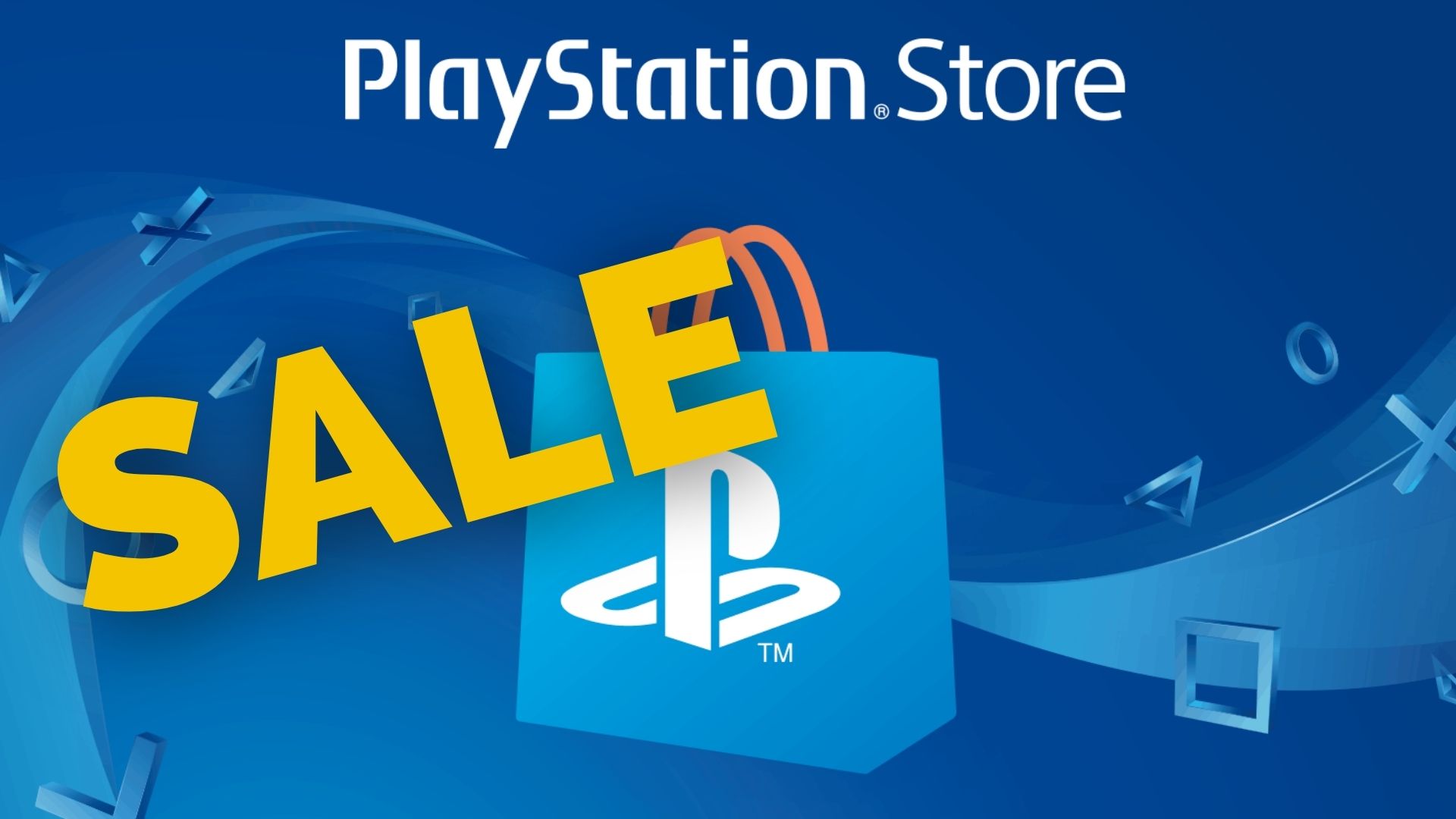 ---
If you've been saving your pennies for a rainy day, I hope the weather is awful where you are, because this week there are loads of great games on offer and it would be such a shame to not pick up a few, wouldn't it?
This week's deals and discounts adds almost 400 new reductions across PS5, PS4, PSVR, and even PS Vita games, though for the latter it's most cross-buy releases.
The full list of discount is below and there are some extra reductions for PS Plus members.
% Off
Game/Platforms
Now/Was
PS Plus Price
−25%
Luckslinger
PS4
£6.39
£7.99
£5.99
−20%
Little Nightmares II PS4 And PS5
PS4
£19.99
£24.99
−25%
Little Nightmares II Deluxe Edition PS4 And PS5
PS4
£26.24
£34.99
−35%
Horned Knight
PS4
£3.74
£4.99
£3.24
−20%
Two Point Hospital: Jumbo Edition
PS4
£27.99
£34.99
−30%
Monster Energy Supercross 4 — Special Edition
PS4
£48.97
£69.97
−50%
Handball 21
PS4
£17.49
£34.99
−35%
Let's Sing 2021
PS4
£22.74
£34.99
−25%
Rogue Company: Ultimate Edition
PS4
£29.99
£39.99
−15%
Rogue Company: Year 1 Pass
PS4
£16.99
£19.99
−25%
Rogue Company: Rogue Edition
PS4
£14.99
£19.99
−25%
Paladins Starter Edition
PS4
£5.99
£7.99
−40%
Paladins Deluxe Edition
PS4
£29.99
£49.99
−25%
Paladins Season Pass 2021
PS4
£21.74
£28.99
−60%
Warhammer: Chaosbane Slayer Edition
PS4
£19.99
£49.99
−50%
Paladins Gold Edition
PS4
£12.49
£24.99
−25%
Supraland
PS4
£11.99
£15.99
−30%
Empire Of Sin — Premium Edition
PS4
£40.59
£57.99
−30%
Empire Of Sin — Deluxe Edition
PS4
£27.99
£39.99
−25%
Smite Season Pass 2021
PS4
£21.74
£28.99
−50%
UFC 4 Deluxe Edition
PS4
£34.99
£69.99
−40%
Bff Or Die
PS4
£4.54
£6.49
£3.89
−25%
The Outer Worlds: Board-Approved Bundle
PS4
£48.74
£64.99
−50%
Demon's Tilt
PS4
£8.49
£16.99
−75%
Doraemon Story Of Seasons
PS4
£8.74
£34.99
−75%
Hunt
PS4
£1.99
£7.99
−50%
9Th Dawn III
PS4
£8.39
£11.99
£5.99
−50%
The Survivalists — Deluxe Edition
PS4
£10.59
£21.19
−60%
Project Cars 3 Deluxe Edition
PS4
£29.99
£74.99
−67%
NHL 21 Deluxe Edition
PS4
£23.09
£69.99
−55%
Outbreak: Epidemic
PS4
£4.49
£9.99
−61%
NHL 21 Great Eight Edition
PS4
£31.19
£79.99
−75%
Car Mayhem
PS4
£1.99
£7.99
−35%
Sword Art Online Alicization Lycoris Deluxe Edition
PS4
£55.24
£84.99
−75%
Golf
PS4
£1.84
£7.39
−55%
Outbreak: The New Nightmare
PS4
£4.49
£9.99
−40%
Lost Wing
PS4
£4.54
£6.49
£3.89
−85%
Horror Adventure
PS4
£1.19
£7.99
−60%
Evan's Remains
PS4
£2.47
£6.19
−55%
Kerbal Space Program Enhanced Edition Complete
PS4
£22.49
£49.99
−50%
Dishonored And Prey: The Arkane Collection
PS4
£42.49
£84.99
−70%
Warface — Legendary Edition
PS4
£9.99
£19.99
£5.99
−70%
Warface — Heroic Edition
PS4
£5.99
£11.99
£3.59
−55%
Train Sim World 2: Deluxe Edition
PS4
£17.99
£39.99
−50%
Batu Ta Batu
PS4
£2.39
£3.99
£1.99
−80%
Sniper
PS4
£1.47
£7.39
−55%
Deliver Us The Moon Digital Deluxe
PS4
£12.49
£24.99
£11.24
−55%
The Catch: Carp And Coarse Fishing
PS4
£8.99
£19.99
−50%
One Piece: Pirate Warriors 4 Deluxe Edition
PS4
£34.99
£69.99
−75%
Hidden
PS4
£1.84
£7.39
−50%
Rainswept
PS4
£4.79
£7.99
£3.99
−50%
Creature In The Well
PS4
£4.99
£9.99
−55%
Hunting Simulator 2 Bear Hunter Edition
PS4
£31.89
£57.99
£26.09
−50%
Overcooked! 2 — Gourmet Edition
PS4
£17.49
£34.99
−40%
Construction Simulator 3 — Console Edition
PS4
£7.19
£11.99
−50%
Void Bastards
PS4
£12.49
£24.99
−55%
Those Who Remain
PS4
£7.99
£15.99
£7.19
−54%
Sakura Wars Digital Deluxe Edition
PS4
£30.35
£65.99
−70%
Warhammer Pack: Hack And Slash
PS4
£19.49
£64.99
−55%
Fishing Sim World: Pro Tour Collector's Edition
PS4
£17.99
£39.99
−60%
Dead Or School
PS4
£9.99
£24.99
−75%
Neverlast
PS4
£1.99
£7.99
−75%
The Surge 2 — Premium Edition
PS4
£12.49
£49.99
−50%
Lumini
PS4
£4.79
£7.99
£3.99
−65%
Hero Must Die. Again
PS4
£11.54
£32.99
−65%
Close To The Sun Digital Deluxe
PS4
£9.99
£24.99
£8.74
−70%
Farmer's Dynasty
PS4
£11.99
£39.99
−40%
Fishing Sim World: Pro Tour — Lough Kerr + Talon Fishery
PS4
£5.99
£9.99
−65%
Rugby 20
PS4
£22.49
£49.99
£17.49
−40%
Hatsune Miku VR
PS4
£11.99
£19.99
−60%
Train Sim World 2020 Collector's Edition
PS4
£19.19
£47.99
−80%
Just Cause 4: Reloaded
PS4
£6.99
£34.99
−40%
Mosaic Original Soundtrack
PS4
£3.49
£4.99
£2.99
−77%
One Punch Man: A Hero Nobody Knows Deluxe Edition
PS4
£13.79
£59.99
−40%
Afterparty — Game + Theme + Avatars
PS4
£11.39
£18.99
−75%
Zomb
PS4
£2.24
£8.99
−85%
Warhammer 40,000: Inquisitor — Martyr Complete Collection
PS4
£11.09
£73.99
−75%
Warhammer 40,000: Inquisitor — Martyr Complete Upgrade Pack
PS4
£8.24
£32.99
−65%
Bee Simulator
PS4
£12.24
£34.99
−50%
The Unicorn Princess
PS4
£12.49
£24.99
−60%
Crash Team Racing Nitro-Fueled + Spyro Game Bundle
PS4
£23.99
£59.99
−75%
Trax
PS4
£2.99
£11.99
−35%
Let's Sing 2020
PS4
£22.74
£34.99
−65%
Monkey King: Hero Is Back
PS4
£12.24
£34.99
−25%
Monster Hunter World: Iceborne Master Edition Digital Deluxe
PS4
£31.49
£41.99
−75%
Worbital
PS4
£3.39
£9.99
£2.49
−50%
Rebel Cops
PS4
£3.99
£7.99
−40%
Afterparty
PS4
£9.59
£15.99
−67%
The Dark Pictures Anthology: Man Of Medan
PS4
£8.24
£24.99
−35%
Inferno 2
PS4
£2.99
£3.99
£2.59
−40%
Castle Crashers Remastered
PS4
£8.39
£13.99
−60%
Overcooked! + Overcooked! 2
PS4
£11.99
£29.99
−70%
WWE 2K20 Deluxe Edition
PS4
£25.49
£84.99
−80%
Tour De France 2019
PS4
£6.99
£34.99
−70%
The Sinking City: Necronomicon Edition
PS4
£18.59
£61.99
−70%
The Sinking City
PS4
£13.49
£44.99
−75%
Age Of Wonders: Planetfall
PS4
£11.24
£44.99
−75%
Age Of Wonders: Planetfall Deluxe Edition
PS4
£12.49
£49.99
−75%
The Surge 2
PS4
£11.24
£44.99
−70%
Yooka-Laylee: Buddy Duo Bundle
PS4
£11.99
£39.99
−25%
The Yakuza Remastered Collection
PS4
£26.24
£34.99
−75%
Rad
PS4
£3.99
£15.99
−40%
Forager
PS4
£9.59
£15.99
−80%
MotoGP 19
PS4
£5.99
£29.99
−80%
Stunt Kite Party
PS4
£2.39
£7.99
£1.59
−55%
Labyrinth Life Deluxe Edition
PS4
£40.59
£57.99
£26.09
−70%
Fia European Truck Racing Championship
PS4
£14.99
£49.99
−65%
God's Trigger
PS4
£4.19
£11.99
−75%
Arcade Classics Anniversary Collection
PS4
£3.99
£15.99
−50%
Slay The Spire
PS4
£9.99
£19.99
−75%
Contra Anniversary Collection
PS4
£3.99
£15.99
−67%
Everybody's Golf VR
PS4
£8.24
£24.99
−75%
Citizens Of Space
PS4
£2.99
£11.99
−70%
Tennis World Tour — Roland-Garros Edition
PS4
£14.39
£47.99
−70%
Gladiator: Blades Of Fury
PS4
£1.10
£3.69
−70%
Epic World
PS4
£0.98
£3.29
−67%
Stellaris: Console Edition — Deluxe Edition
PS4
£16.49
£49.99
−33%
Phoenix Wright: Ace Attorney Trilogy
PS4
£18.08
£26.99
−63%
Blood And Truth
PS4
£12.94
£34.99
−65%
Trover Saves The Universe
PS4
£8.74
£24.99
−85%
Sniper Elite V2 Remastered
PS4
£4.49
£29.99
−70%
Warhammer: Chaosbane
PS4
£10.49
£34.99
−50%
Immortal Legacy: The Jade Cipher
PS4
£7.99
£15.99
−75%
Left Alive Day One Edition
PS4
£12.49
£49.99
−75%
Castlevania Anniversary Collection
PS4
£3.99
£15.99
−80%
Jump Force — Deluxe Edition
PS4
£15.59
£77.99
−63%
Senran Kagura Burst Re:Newal
PS4
£12.94
£34.99
−50%
Final Fantasy XV Multiplayer: Comrades
PS4
£3.99
£7.99
−85%
Just Cause 3: XXL Edition
PS4
£3.74
£24.99
−85%
Ride 3 — Gold Edition
PS4
£9.74
£64.99
−75%
Warhammer: Vermintide 2 — Premium Edition
PS4
£9.24
£36.99
−75%
Warhammer: Vermintide 2 — Ultimate Edition
PS4
£11.24
£44.99
−75%
The Quiet Man
PS4
£2.99
£11.99
−75%
Warhammer: Vermintide 2
PS4
£6.24
£24.99
−60%
Persona 3: Dancing In Moonlight
PS4
£9.99
£24.99
−50%
Game Tengoku Cruisinmix Special
PS4
£12.49
£24.99
−70%
This Is The Police 2
PS4
£7.49
£24.99
−60%
Space Pirate Trainer
PS4
£4.63
£11.59
−20%
The Shapeshifting Detective
PS4
£7.99
£9.99
−70%
Lego DC Super-Villains
PS4
£14.99
£49.99
−50%
Déraciné
PS4
£12.49
£24.99
−80%
Grip Digital Deluxe
PS4
£8.99
£44.99
−70%
Assassin's Creed Odyssey — Ultimate Edition
PS4
£27.59
£91.99
−75%
Project Highrise: Architect's Edition
PS4
£6.24
£24.99
−80%
V-Rally 4 Ultimate Edition
PS4
£11.99
£59.99
−70%
Slime Rancher
PS4
£4.79
£15.99
−60%
Track Lab
PS4
£6.39
£15.99
−60%
Chasm
PS4, PSVita
£7.49
£14.99
£5.99
−80%
Warhammer 40,000: Inquisitor — Martyr | Imperium Edition
PS4
£9.59
£47.99
−75%
Lego The Incredibles
PS4
£11.99
£47.99
−80%
Warhammer 40,000: Inquisitor — Martyr
PS4
£6.99
£34.99
−85%
Super Kids Racing
PS4
£1.19
£7.99
−50%
Koihime Enbu Ryorairai
PS4
£7.99
£15.99
−55%
The Infectious Madness Of Doctor Dekker
PS4
£4.49
£9.99
−60%
Construction Simulator 2 Us — Console Edition
PS4
£4.79
£11.99
−50%
One Piece Grand Cruise
PS4
£3.99
£7.99
−70%
Gorogoa
PS4
£3.59
£11.99
−84%
Black Clover: Quartet Knights Deluxe Edition
PS4
£8.47
£52.99
−80%
Tour De France 2018
PS4
£3.19
£15.99
−80%
MotoGP 18
PS4
£4.99
£24.99
−80%
Raging Justice
PS4
£1.99
£9.99
−60%
Prey + Dishonored 2 Bundle
PS4
£19.59
£48.99
−80%
Mxgp Pro
PS4
£5.99
£29.99
−55%
The Walking Dead: The Final Season — Season Pass
PS4
£8.54
£18.99
−50%
Detroit: Become Human Digital Deluxe Edition
PS4
£17.49
£34.99
−60%
Doom + Wolfenstein II Bundle
PS4
£19.19
£47.99
−85%
The Unknown City (Horror Begins Now…..Episode 1)
PS4
£0.74
£4.99
−50%
Mega Man X Legacy Collection 1+2
PS4
£16.24
£32.49
−60%
Wizard Of Legend
PS4
£5.19
£12.99
−60%
Tennis World Tour Legends Edition
PS4
£21.99
£54.99
−75%
Space Hulk: Deathwing — Enhanced Edition
PS4
£6.24
£24.99
−70%
Tennis World Tour
PS4
£10.49
£34.99
−67%
Bravo Team
PS4
£8.24
£24.99
−80%
Rad Rodgers
PS4
£4.79
£15.99
£3.19
−75%
Scribblenauts Showdown
PS4
£8.74
£34.99
−80%
Assetto Corsa Ultimate Edition
PS4
£6.99
£34.99
−65%
Pure Farming 2018 Digital Deluxe Edition
PS4
£12.24
£34.99
−56%
Devil May Cry HD Collection And 4Se Bundle
PS4
£17.59
£39.99
−50%
Devil May Cry HD Collection
PS4
£12.49
£24.99
−50%
Island Time VR
PS4
£5.79
£11.59
−50%
The American Dream
PS4
£7.99
£15.99
−50%
Mercenary Kings: Reloaded Edition
PS4, PSVita
£6.49
£12.99
−75%
Surviving Mars — First Colony Edition
PS4
£13.24
£52.99
−75%
De Blob 2
PS4
£6.24
£24.99
−75%
Surviving Mars — Digital Deluxe Edition
PS4
£8.74
£34.99
−40%
Riftstar Raiders
PS4
£9.59
£15.99
−75%
Surviving Mars
PS4
£6.24
£24.99
−75%
Nine Parchments
PS4
£3.99
£15.99
−80%
Monster Energy Supercross — The Official Videogame
PS4
£4.99
£24.99
−80%
Monster Energy Supercross — Special Edition
PS4
£5.99
£29.99
−50%
Final Fantasy XV Royal Edition
PS4
£14.99
£29.99
−50%
Manifest 99
PS4
£2.49
£4.99
−60%
Celeste
PS4
£6.39
£15.99
−50%
Monster Of The Deep: Final Fantasy XV
PS4
£12.49
£24.99
−75%
Battle Chasers: Nightwar
PS4
£6.24
£24.99
−40%
It's Quiz Time
PS4
£9.59
£15.99
−75%
Black Mirror
PS4
£8.74
£34.99
−75%
Need For Speed Payback
PS4
£6.24
£24.99
−75%
WRC Collection
PS4
£13.74
£54.99
−75%
Blackguards 2
PS4
£3.99
£15.99
−75%
De Blob
PS4
£3.99
£15.99
−75%
Agents Of Mayhem — Total Mayhem Bundle
PS4
£6.24
£24.99
−80%
Stunt Kite Masters VR
PS4
£3.59
£11.99
£2.39
−78%
Lego Marvel Super Heroes 2 Deluxe Edition
PS4
£12.09
£54.99
−80%
Dark Mystery
PS4
£0.99
£4.99
−70%
Senko No Ronde 2
PS4
£9.89
£32.99
−70%
Euro Fishing: Season Pass
PS4
£8.99
£29.99
−75%
Cities: Skylines — PlayStation 4 Edition
PS4
£8.74
£34.99
−60%
Call Of Duty: WWII — Digital Deluxe
PS4
£33.99
£84.99
−60%
Call Of Duty: Black Ops III — Zombies Chronicles Deluxe
PS4
£31.99
£79.99
−50%
Dungeons 3
PS4
£12.49
£24.99
−68%
Senran Kagura Peach Beach Splash Sexy Soaker Edition
PS4
£11.19
£34.99
−70%
Stifled
PS4
£4.79
£15.99
−80%
Battlefield 1 Revolution
PS4
£6.99
£34.99
−85%
Project Cars 2 Deluxe Edition
PS4
£10.49
£69.99
−86%
Project Cars 2
PS4
£6.71
£47.99
−67%
Senran Kagura Peach Beach Splash
PS4
£8.24
£24.99
−75%
Naruto Shippuden: Ultimate Ninja Storm Trilogy
PS4
£8.74
£34.99
−80%
Naruto Shippuden: Ultimate Ninja Storm Legacy
PS4
£9.59
£47.99
−40%
Surf World Series
PS4
£7.19
£11.99
−80%
Pillars Of Eternity: Complete Edition
PS4
£8.99
£44.99
−70%
Euro Fishing: Urban Edition
PS4
£5.99
£19.99
−60%
Portal Knights
PS4
£6.39
£15.99
−80%
Hunting Simulator
PS4
£8.99
£44.99
−80%
Jump Stars
PS4
£1.59
£7.99
−60%
Wipeout Omega Collection
PS4
£11.99
£29.99
−50%
Farpoint
PS4
£7.99
£15.99
−40%
Blackwood Crossing
PS4
£7.79
£12.99
−80%
Serial Cleaner + Official Soundtrack Bundle
PS4
£3.19
£15.99
−75%
Valhalla Hills — Definitive Edition
PS4
£3.99
£15.99
−75%
Shadow Warrior 2
PS4
£8.24
£32.99
−75%
Little Nightmares
PS4
£3.99
£15.99
−85%
Horse Racing 2016
PS4
£1.19
£7.99
−60%
Mega Man Legacy Collection 1 And 2 Combo Pack
PS4
£7.99
£19.99
−65%
The Long Dark
PS4
£6.99
£19.99
−65%
Dreamfall Chapters
PS4
£5.59
£15.99
−25%
Late Shift
PS4
£7.34
£9.79
−50%
Skyforge: Slayer Quickplay Pack
PS4
£5.99
£9.99
£4.99
−75%
Flatout 4 — Total Insanity
PS4
£3.99
£15.99
−80%
Rayon Riddles — Rise Of The Goblin King
PS4
£1.89
£9.49
−70%
This Is The Police
PS4
£4.79
£15.99
−50%
Psychonauts In The Rhombus Of Ruin
PS4
£7.74
£15.49
−75%
Lethal VR
PS4
£2.99
£11.99
−75%
Kingdom Hearts HD 2.8 Final Chapter Prologue
PS4
£11.99
£47.99
−80%
Torment: Tides Of Numenera
PS4
£4.99
£24.99
−70%
The Escapists: Supermax Edition
PS4
£5.39
£17.99
−90%
Moto Racer 4
PS4
£3.49
£34.99
−85%
Sword Art Online: Hollow Realization Deluxe Edition
PS4, PSVita
£8.99
£59.99
−75%
Kingdom Hearts HD 1.5 + 2.5 Remix
PS4
£9.99
£39.99
−80%
The Dwarves
PS4
£6.99
£34.99
−60%
Space Rift — Episode 1
PS4
£6.39
£15.99
−60%
Hustle Kings VR
PS4
£6.39
£15.99
−80%
Rogue Stormers
PS4
£4.79
£15.99
£3.19
−75%
7 Days To Die
PS4
£7.49
£29.99
−80%
WRC 6 Fia World Rally Championship
PS4
£3.19
£15.99
−60%
Oceanhorn — Monster Of Uncharted Seas
PS4
£4.79
£11.99
−70%
Batman: Return To Arkham
PS4
£10.49
£34.99
−50%
Tumble VR
PS4
£3.99
£7.99
−75%
Adr1Ft
PS4
£3.99
£15.99
−75%
Dmc4Se Demon Hunter Bundle
PS4
£7.49
£29.99
−70%
Dead Rising Triple Bundle Pack
PS4
£11.99
£39.99
−80%
10 Second Ninja X
PS4, PSVita
£1.59
£7.99
−60%
The Bunker
PS4
£6.39
£15.99
−80%
Assetto Corsa
PS4
£4.99
£24.99
−75%
Prison Architect: PlayStation 4 Edition
PS4
£4.99
£19.99
−75%
Shadwen
PS4
£3.49
£13.99
−80%
Homefront: The Revolution 'Freedom Fighter' Bundle
PS4
£6.99
£34.99
−90%
Mxgp2 — The Official Motocross Videogame
PS4
£1.59
£15.99
−75%
Dungeons 2
PS4
£3.99
£15.99
−50%
Ninja Senki DX
PS4, PSVita
£2.49
£4.99
−67%
Valkyria Chronicles Remastered
PS4
£5.27
£15.99
−70%
Oxenfree — Game + Theme
PS4
£2.84
£9.49
−70%
Oxenfree — Game + Theme + Avatars
PS4
£3.44
£11.49
−75%
Battle Worlds: Kronos
PS4
£3.99
£15.99
−85%
One Piece Burning Blood
PS4
£7.49
£49.99
−75%
Unravel
PS4
£3.74
£14.99
−50%
Stikbold! A Dodgeball Adventure
PS4
£3.99
£7.99
−50%
Enter The Gungeon
PS4
£5.49
£10.99
−80%
WRC 5 Esports Edition
PS4
£3.19
£15.99
−50%
Nitroplus Blasterz: Heroines Infinite Duel
PS4
£7.99
£15.99
−90%
Mxgp2 — Special Edition
PS4
£1.99
£19.99
−70%
The Escapists + The Escapists: The Walking Dead Collection
PS4
£5.99
£19.99
−67%
Senran Kagura Estival Versus
PS4
£8.24
£24.99
−70%
Stories: The Path Of Destinies
PS4
£2.69
£8.99
−40%
101 Ways To Die
PS4
£4.79
£7.99
−60%
The Walking Dead: Michonne — A Telltale Miniseries
PS4
£3.99
£9.99
−80%
Overruled!
PS4
£1.99
£9.99
−75%
Trine Trilogy
PS4
£6.24
£24.99
−80%
Prototype
PS4
£3.99
£19.99
−76%
The Deadly Tower Of Monsters
PS4
£2.87
£11.99
−85%
Just Cause 3
PS4
£2.39
£15.99
−80%
Prototype 2
PS4
£5.99
£29.99
−75%
Risen 3: Titan Lords — Enhanced Edition
PS4
£3.99
£15.99
−60%
Journey Collector's Edition
PS4, PSVita, PS3
£7.99
£19.99
−76%
Lego Marvel's Avengers Deluxe Edition
PS4
£12.71
£52.99
−75%
Helldivers: Super-Earth Ultimate Edition
PS4, PSVita, PS3
£6.24
£24.99
−75%
Trine 3: The Artifacts Of Power
PS4
£4.49
£17.99
−70%
Metal Gear Solid V: The Phantom Pain
PS4
£7.49
£24.99
−40%
Bedlam: The Game By Christopher Brookmyre
PS4
£4.79
£7.99
−50%
Curses 'N Chaos
PS4, PSVita
£3.99
£7.99
−80%
Beyond Eyes
PS4
£1.99
£9.99
−75%
Need For Speed
PS4
£3.99
£15.99
−60%
The Jackbox Party Pack 2
PS4
£8.79
£21.99
−75%
Star Wars Battlefront Ultimate Edition
PS4
£4.49
£17.99
−80%
Prototype Biohazard Bundle
PS4
£7.99
£39.99
−50%
Riptide Gp2
PS4
£3.47
£5.79
£2.89
−75%
Arcania — The Complete Tale
PS4
£3.99
£15.99
−80%
Abyss Odyssey: Extended Dream Edition
PS4
£2.39
£11.99
−50%
The Last Of Us: Left Behind (Standalone)
PS4
£3.99
£7.99
−50%
Everybody's Gone To The Rapture
PS4
£7.99
£15.99
−70%
Devil May Cry 4 Special Edition
PS4
£5.99
£19.99
−67%
Shiftlings
PS4
£4.61
£13.99
−75%
Magicka 2
PS4
£2.99
£11.99
−66%
Octodad: Dadliest Catch
PS4, PSVita
£3.90
£11.49
−60%
The Jackbox Party Pack
PS4
£7.99
£19.99
−50%
Beach Buggy Racing
PS4
£4.79
£7.99
£3.99
−80%
Stealth Inc 2: A Game Of Clones
PS4, PSVita, PS3
£2.39
£11.99
−67%
Call Of Duty: Advanced Warfare Gold Edition
PS4
£16.49
£49.99
−50%
Castlestorm Definitive Edition
PS4
£5.99
£11.99
−85%
Tiny Troopers Joint Ops
PS4, PSVita, PS3
£1.15
£5.79
£0.86
−75%
Shadow Warrior
PS4
£6.24
£24.99
−70%
Hand Of Fate
PS4
£4.49
£14.99
−80%
How To Survive: Storm Warning Edition
PS4
£3.19
£15.99
−80%
Citizens Of Earth
PS4
£1.89
£9.49
−50%
Littlebigplanet 3
PS4
£7.99
£15.99
−67%
Geometry Wars 3: Dimensions Evolved
PS4
£4.61
£13.99
−75%
Saints Row: Gat Out Of Hell
PS4
£3.99
£15.99
−75%
Saints Row IV: Re-Elected
PS4
£3.99
£15.99
−75%
Defense Grid 2
PS4
£3.74
£14.99
−75%
Alien: Isolation
PS4
£7.49
£29.99
−85%
Sleeping Dogs Definitive Edition
PS4
£3.74
£24.99
−90%
Murdered: Soul Suspect
PS4
£1.59
£15.99
−75%
Trine 2: Complete Story
PS4
£3.49
£13.99
−85%
MotoGP 14
PS4
£1.34
£8.99
−75%
Plants Vs. Zombies Garden Warfare
PS4
£4.49
£17.99
−50%
Killzone Shadow Fall
PS4
£7.99
£15.99
−50%
Infamous First Light
PS4
£5.99
£11.99
−84%
Injustice: Gods Among Us Ultimate Edition
PS4
£7.99
£49.99
−85%
Tomb Raider: Definitive Edition
PS4
£2.39
£15.99
−45%
Outbreak: Epidemic
PS5
£6.59
£11.99
−15%
Rogue Company: Year 1 Pass
PS5
£16.99
£19.99
−25%
Rogue Company: Ultimate Edition
PS5
£29.99
£39.99
−25%
Rogue Company: Rogue Edition
PS5
£14.99
£19.99
−20%
Tony Hawk's Pro Skater 1 + 2 — Cross-Gen Deluxe Bundle
PS5, PS4
£39.99
£49.99
−35%
Crash Bandicoot 4: It's About Time
PS5, PS4
£38.99
£59.99
−30%
Monster Energy Supercross 4 — Special Edition
PS5
£48.97
£69.97
−55%
WRC 9 Deluxe Edition Fia World Rally Championship PS4 & PS5
PS5, PS4
£26.09
£57.99
−40%
Mortal Kombat 11 Kombat Pack 2
PS5, PS4
£7.19
£11.99
−73%
FIFA 21 Champions Edition PS4 & PS5
PS5, PS4
£21.59
£79.99
−35%
Worms Rumble PS4 & PS5
PS5, PS4
£7.14
£10.99
−60%
Dead Nation: Apocalypse Edition
PS4
£4.79
£11.99
−90%
Thief
PS4
£1.59
£15.99
−50%
Mortal Kombat 11 Kombat Pack
PS5, PS4
£7.99
£15.99
−40%
Mortal Kombat 11 Kombat Pack 2
PS5, PS4
£7.19
£11.99
−50%
Mortal Kombat 11: Aftermath Expansion
PS5, PS4
£17.49
£34.99
−50%
Infamous Second Son
PS4
£7.99
£15.99
−67%
Call Of Duty: Ghosts Gold Edition
PS4
£18.14
£54.99
−75%
Metal Slug Anthology
PS4
£3.99
£15.99
−82%
Tekken 7 — Rematch Edition
PS4
£10.79
£59.99
−40%
Destiny 2: Legendary Edition
PS5, PS4
£41.99
£69.99
Source: PSPrices