Another week, another round of discounts, and that's coming off the back of the huge Days of Play sale.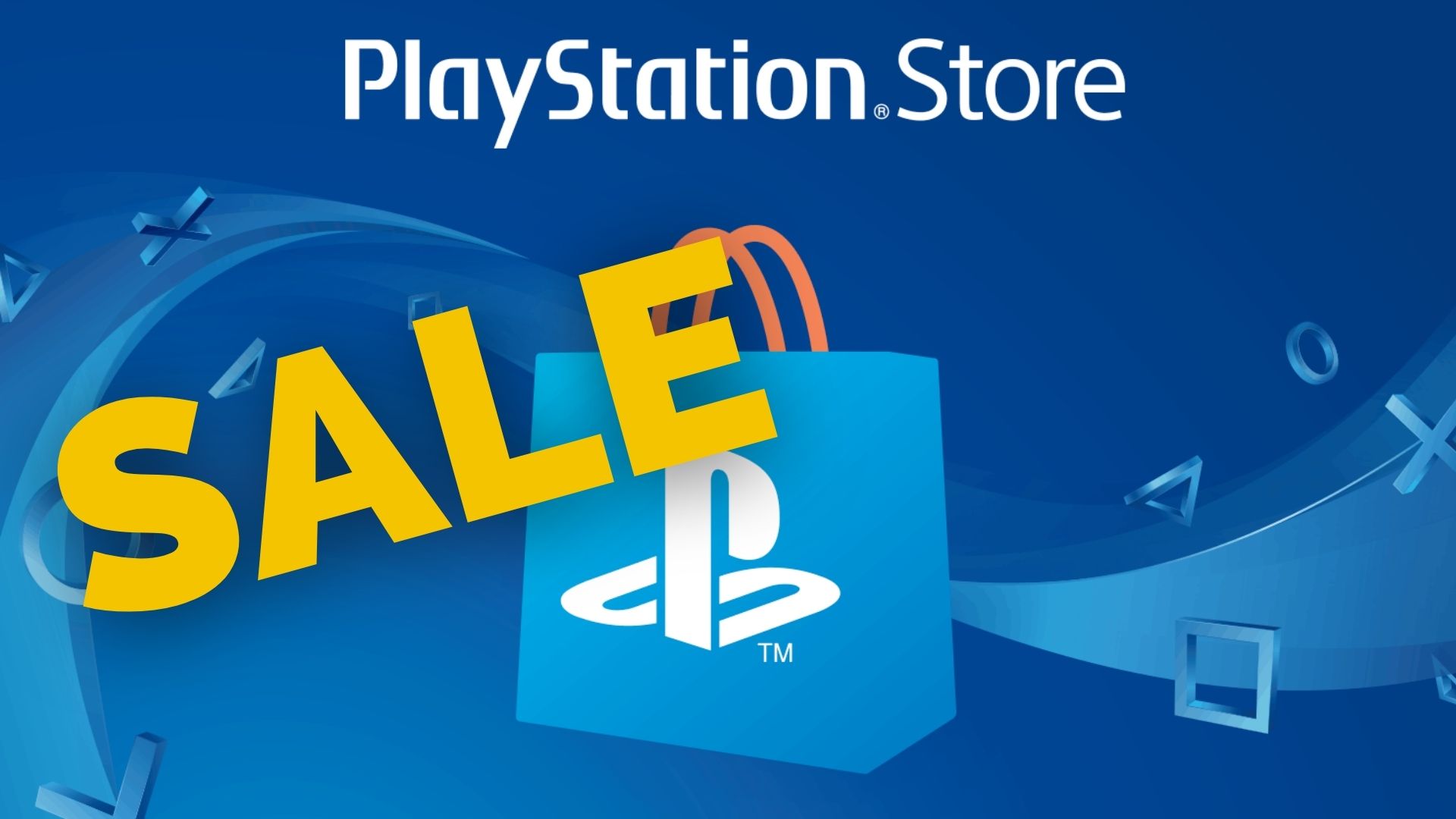 ---
Sony has updated the UK/EU PlayStation Stores today with over 400 new discounts across PS5, PS4, and PSVR games. We've just had the Days of Play sale, but more can't hurt, right?
As always, there are extra discounts for PS Plus members, and in some instances, those discounts can be up to 50% more, so if you are going to go on a mad one and spend big, it might be worth getting a subscription if you haven't already.
% Off
Game & Platform
Now/Was
PS Plus Price
−25%
Gravity Heroes
PS4
£8.99
£11.99
−60%
Outbreak: The New Nightmare
PS5
£5.99
£11.99
£4.79
−20%
Ruinverse
PS5, PS4
£9.59
£11.99
−30%
Star Wars Republic Commando
PS4
£10.19
£11.99
£8.39
−30%
Colossus Down
PS4
£12.74
£14.99
£10.49
−40%
Wizards Of Brandel
PS4
£7.79
£11.99
£7.19
−60%
Asdivine Hearts II
PS4
£8.39
£11.99
£4.79
−50%
UFC 4 Deluxe Edition
PS4
£34.99
£69.99
−66%
Borderlands 3 Next Level Bundle PS4 And PS5
PS5, PS4
£43.54
£64.99
£22.09
−50%
Kingdom Hearts Melody Of Memory
PS4
£37.49
£49.99
£24.99
−50%
Serious Sam Collection
PS4
£12.49
£24.99
−40%
Monster Viator
PS4
£7.19
£11.99
−60%
Fallout 76: Steel Dawn Deluxe Edition
PS4
£38.49
£54.99
£21.99
−40%
Fishing Sim World: Bass Pro Shops Edition
PS4
£26.39
£32.99
£19.79
−40%
Dead By Daylight: Stranger Things Edition
PS4
£31.99
£39.99
£23.99
−40%
Supermarket Shriek
PS4
£9.59
£15.99
−56%
Train Sim World 2
PS4
£17.99
£24.99
£10.99
−75%
Peaky Blinders: Mastermind
PS4
£4.99
£19.99
−30%
Liege Dragon
PS4
£8.39
£11.99
−50%
NBA 2K21 Mamba Forever Edition Bundle
PS4
£63.74
£84.99
£42.49
−68%
Pga Tour 2K21 Digital Deluxe
PS4
£39.59
£59.99
£19.19
−50%
Kingdoms Of Amalur: Re-Reckoning
PS4
£26.24
£34.99
£17.49
−56%
The Catch: Carp And Coarse — Deluxe Edition
PS4
£17.99
£24.99
£10.99
−40%
Descenders
PS4
£11.99
£19.99
−65%
Deleveled
PS4
£3.32
£7.39
£2.58
−40%
Nowhere Prophet
PS4
£10.79
£17.99
−30%
Hypnospace Outlaw
PS4
£9.79
£13.99
−35%
Superliminal
PS4
£11.04
£16.99
−40%
Demon's Tier+
PS4, PSVita
£6.39
£7.99
£4.79
−70%
Telltale Batman Shadows Edition
PS4
£7.49
£24.99
−50%
Spitlings
PS4
£8.99
£11.99
£5.99
−65%
#Funtime
PS4
£5.39
£11.99
£4.19
−66%
World War Z — Goty Edition
PS4
£30.14
£44.99
£15.29
−50%
Star Wars Jedi Knight: Jedi Academy
PS4
£9.49
£18.99
−63%
Lego The Hobbit
PS4
£12.94
£34.99
−25%
Bioshock Infinite: The Complete Edition
PS4
£11.99
£15.99
−60%
Skelattack
PS4
£11.19
£15.99
£6.39
−80%
MotoGP 20
PS4
£23.99
£39.99
£7.99
−60%
Wolfenstein: Alt History Collection
PS4
£51.79
£73.99
£29.59
−50%
Uno Ultimate Edition
PS4
£11.99
£15.99
£7.99
−77%
Sniper Ghost Warrior Contracts And Sgw3 Unlimited Edition
PS4
£11.49
£49.99
−35%
Gorn
PS4
£10.39
£15.99
−67%
Dcl — The Game
PS4
£11.54
£34.99
−50%
Yu-Gi-Oh! Legacy Of The Duelist: Link Evolution
PS4
£24.74
£32.99
£16.49
−60%
Wolfenstein: Resistance Bundle
PS4
£34.99
£49.99
£19.99
−74%
Ghostbusters: The Video Game Remastered
PS4
£15.74
£24.99
£6.49
−74%
Tokyo Ghoul:Re [Call To Exist]
PS4
£31.49
£49.99
£12.99
−70%
Ice Age Scrat's Nutty Adventure!
PS4
£22.74
£34.99
£10.49
−80%
Monster Energy Supercross — The Official Videogame 3
PS4
£23.99
£39.99
£7.99
−50%
Chubby Pixel Mega Bundle
PS4
£9.99
£19.99
−80%
Mini Motor Racing X
PS4
£3.99
£19.99
−80%
Monster Energy Supercross 3 — Special Edition
PS4
£29.99
£49.99
£9.99
−60%
Dragon Ball Z: Kakarot Deluxe Edition
PS4
£45.49
£64.99
£25.99
−70%
Race With Ryan
PS4
£22.74
£34.99
£10.49
−80%
WWE 2K20
PS4
£10.99
£54.99
−50%
Concrete Genie
PS4
£18.74
£24.99
£12.49
−65%
Shadow Of The Tomb Raider Definitive Edition
PS4
£12.24
£34.99
−75%
Sniper Ghost Warrior Contracts
PS4
£8.74
£34.99
−74%
Grid Ultimate Edition
PS4
£22.04
£34.99
£9.09
−76%
Sid Meier's Civilization VI
PS4
£27.89
£44.99
£10.79
−60%
Psychotic's Mechanika
PS4
£3.49
£4.99
£1.99
−74%
Grid
PS4
£15.74
£24.99
£6.49
−50%
Crash Bandicoot Bundle — N. Sane Trilogy + Ctr Nitro-Fueled
PS4
£44.99
£59.99
£29.99
−40%
Cat Quest II
PS4
£7.19
£11.99
−50%
Wolfenstein: Youngblood — Deluxe Edition
PS4
£26.24
£34.99
£17.49
−80%
Contra: Rogue Corps
PS4
£7.39
£36.99
−60%
Train Sim World 2020
PS4
£17.49
£24.99
£9.99
−74%
F1 2019 Legends Edition Senna And Prost
PS4
£22.04
£34.99
£9.09
−60%
Wolfenstein: Cyberpilot
PS4
£10.49
£14.99
£5.99
−74%
F1 2019
PS4
£12.59
£19.99
£5.19
−50%
Readyset Heroes
PS4
£7.99
£15.99
−70%
Nascar Heat 4 — Gold Edition
PS4
£8.69
£28.99
−60%
Psychotic's Agatha Knife
PS4
£6.64
£9.49
£3.79
−60%
Nascar Heat 4
PS4
£7.99
£19.99
−60%
Valkyria Chronicles 4 Complete Edition
PS4
£27.99
£39.99
£15.99
−70%
World War Z
PS4
£16.24
£24.99
£7.49
−60%
Unruly Heroes
PS4
£6.39
£15.99
−74%
Dirt Rally 2.0 — Game Of The Year Edition
PS4
£28.34
£44.99
£11.69
−75%
Underworld Ascendant
PS4
£6.24
£24.99
−50%
Metal Wolf Chaos Xd
PS4
£9.99
£19.99
−50%
Gran Turismo Sport Spec II
PS4
£18.74
£24.99
£12.49
−50%
God Of War
PS4
£11.99
£15.99
£7.99
−55%
Aggelos
PS4
£5.84
£12.99
−65%
Pixark
PS4
£12.24
£34.99
−55%
Songbird Symphony
PS4
£5.84
£12.99
−50%
Suicide Guy Bundle
PS4
£5.49
£10.99
−50%
Bonds Of The Skies
PS4
£7.19
£11.99
£5.99
−63%
The Lego Movie 2 Videogame
PS4
£12.94
£34.99
−75%
Rush VR
PS4
£4.99
£19.99
−70%
Metro Exodus Gold Edition
PS4
£34.44
£52.99
£15.89
−60%
Resident Evil 2 Deluxe Edition
PS4
£31.49
£44.99
£17.99
−70%
Far Cry New Dawn Deluxe Edition
PS4
£31.19
£47.99
£14.39
−70%
Far Cry 5 + Far Cry New Dawn Complete Edition
PS4
£55.24
£84.99
£25.49
−70%
Far Cry 5 + Far Cry New Dawn Ultimate Edition
PS4
£62.39
£95.99
£28.79
−70%
Hell Warders
PS4
£3.59
£11.99
−75%
Gun Club VR
PS4
£4.99
£19.99
−86%
One Piece World Seeker
PS4
£7.69
£54.99
−70%
Razed
PS4
£2.39
£7.99
−66%
Persona 5: Dancing In Starlight
PS4
£16.74
£24.99
£8.49
−75%
Stellaris: Console Edition — Standard Edition
PS4
£8.24
£32.99
−74%
Dirt Rally 2.0
PS4
£15.74
£24.99
£6.49
−60%
Aces Of The Luftwaffe — Squadron Extended Edition
PS4
£13.99
£19.99
£7.99
−70%
Persona Dancing: Endless Night Collection
PS4
£58.49
£89.99
£26.99
−60%
Onimusha: Warlords
PS4
£6.39
£15.99
−75%
Tales Of Vesperia: Definitive Edition
PS4
£8.74
£34.99
−80%
Taiko No Tatsujin: Drum Session!
PS4
£29.99
£49.99
£9.99
−80%
Crayola Scoot
PS4
£14.99
£24.99
£4.99
−86%
Soulcalibur Ⅵ
PS4
£7.69
£54.99
−70%
Fire Pro Wrestling World
PS4
£13.49
£44.99
−80%
Stay
PS4
£1.89
£9.49
−50%
Fist Of The North Star: Lost Paradise
PS4
£11.99
£15.99
£7.99
−84%
Black Clover: Quartet Knights
PS4
£27.83
£47.99
£7.67
−74%
F1 2018
PS4
£10.07
£15.99
£4.15
−75%
Scribblenauts Mega Pack
PS4
£6.24
£24.99
−72%
Assassin's Creed Odyssey — Gold Edition
PS4
£51.19
£79.99
£22.39
−72%
Assassin's Creed Odyssey
PS4
£35.19
£54.99
£15.39
−80%
Hitman 2
PS4
£32.99
£54.99
£10.99
−86%
My Hero One's Justice
PS4
£31.34
£54.99
£7.69
−60%
Fishing Sim World: Pro Tour
PS4
£10.49
£14.99
£5.99
−66%
New Gundam Breaker
PS4
£32.15
£47.99
£16.31
−66%
Fallout 76
PS4
£23.44
£34.99
£11.89
−85%
We Happy Few Digital Deluxe
PS4
£9.74
£64.99
−50%
Castlevania Requiem: Symphony Of The Night And Rondo Of Blood
PS4
£7.99
£15.99
−70%
Red Dead Redemption 2: Ultimate Edition
PS4
£58.49
£89.99
£26.99
−85%
We Happy Few
PS4
£7.49
£49.99
−70%
Adventure Time: Pirates Of The Enchiridion
PS4
£16.24
£24.99
£7.49
−75%
Call Of Cthulhu
PS4
£6.24
£24.99
−85%
Unravel Yarny Bundle
PS4
£3.74
£24.99
−50%
The Jackbox Party Pack 5
PS4
£12.49
£24.99
−50%
Mega Man X Legacy Collection 2
PS4
£7.99
£15.99
−60%
Super Pixel Racers
PS4
£3.99
£9.99
−75%
Planet Alpha
PS4
£3.99
£15.99
−55%
Death's Gambit
PS4
£7.19
£15.99
−50%
Mega Man X Legacy Collection
PS4
£7.99
£15.99
−70%
For Honor Marching Fire Edition
PS4
£25.99
£39.99
£11.99
−60%
Valkyria Chronicles 4
PS4
£17.49
£24.99
£9.99
−66%
Zone Of The Enders: The 2Nd Runner — Mars
PS4
£16.74
£24.99
£8.49
−65%
Nascar Heat 3
PS4
£8.74
£24.99
−80%
Jurassic World Evolution Deluxe Edition
PS4
£9.59
£47.99
−60%
Skyrim Special Edition + Fallout 4 G.O.T.Y. Bundle
PS4
£39.19
£55.99
£22.39
−70%
Super Bomberman R
PS4
£22.74
£34.99
£10.49
−60%
Shining Resonance Refrain
PS4
£17.49
£24.99
£9.99
−75%
Dragon's Crown Pro
PS4
£6.24
£24.99
−50%
God Of War Digital Deluxe Edition
PS4
£18.74
£24.99
£12.49
−60%
Antiquia Lost
PS4, PSVita
£8.39
£11.99
£4.79
−75%
Vampyr
PS4
£8.74
£34.99
−80%
Riddled Corpses Ex
PS4, PSVita
£4.79
£7.99
£1.59
−80%
Hotel Transylvania 3 Monsters Overboard
PS4
£14.99
£24.99
£4.99
−74%
Onrush
PS4
£5.66
£8.99
£2.33
−74%
Onrush Deluxe Edition
PS4
£8.18
£12.99
£3.37
−80%
All-Star Fruit Racing
PS4
£3.19
£15.99
−50%
Time Carnage
PS4
£11.99
£15.99
£7.99
−50%
Rick And Morty: Virtual Rick-Ality
PS4
£12.49
£24.99
−70%
Euro Fishing: Ultimate Edition
PS4
£24.04
£36.99
£11.09
−80%
Rogue Aces
PS4, PSVita
£1.99
£9.99
−70%
South Park: The Stick Of Truth + The Fractured But Whole
PS4
£32.49
£49.99
£14.99
−70%
Mx Vs Atv All Out
PS4
£7.49
£24.99
−60%
Call Of Duty: WWII — Gold Edition
PS4
£38.49
£54.99
£21.99
−90%
Gravel Special Edition
PS4
£3.29
£32.99
−90%
Gravel
PS4
£2.49
£24.99
−70%
South Park: The Stick Of Truth
PS4
£16.24
£24.99
£7.49
−70%
Kingdom Come: Deliverance
PS4
£16.24
£24.99
£7.49
−60%
Grand Theft Auto V: Premium Edition And Whale Shark Card Bundle
PS4
£34.99
£49.99
£19.99
−60%
Grand Theft Auto V: Premium Edition And Megalodon Shark Card Bundle
PS4
£52.49
£74.99
£29.99
−80%
Digimon Story: Cyber Sleuth — Hacker's Memory
PS4
£26.99
£44.99
£8.99
−50%
Steven Universe: Save The Light
PS4
£9.99
£19.99
−56%
Grand Theft Auto V: Premium Edition And Great White Shark Card Bundle
PS4
£28.79
£39.99
£17.59
−80%
Xenon Valkyrie+
PS4, PSVita
£4.79
£7.99
£1.59
−70%
South Park: The Fractured But Whole
PS4
£31.19
£47.99
£14.39
−50%
Wolfenstein II: The New Colossus Deluxe Edition
PS4
£37.49
£49.99
£24.99
−70%
Star Wars Battlefront II
PS4
£5.39
£17.99
−70%
Assassin's Creed Origins — Gold Edition
PS4
£48.74
£74.99
£22.49
−50%
The Elder Scrolls V: Skyrim VR
PS4
£35.99
£47.99
£23.99
−76%
Lego Marvel Super Heroes 2
PS4
£29.75
£47.99
£11.51
−82%
Sword Art Online: Fatal Bullet
PS4
£6.29
£34.99
−80%
Metal Gear Survive
PS4
£20.99
£34.99
£6.99
−80%
Assassin's Creed Origins
PS4
£29.99
£49.99
£9.99
−60%
Resident Evil 7 Biohazard Gold Edition
PS4
£24.49
£34.99
£13.99
−50%
Okami HD
PS4
£7.99
£15.99
−84%
.Hack//G.U. Last Recode
PS4
£7.19
£44.99
−60%
Asdivine Hearts
PS4, PSVita
£8.39
£11.99
£4.79
−40%
Don't Knock Twice
PS4
£12.79
£15.99
£9.59
−50%
Uncharted: The Lost Legacy
PS4
£11.99
£15.99
£7.99
−50%
The Jackbox Party Pack 4
PS4
£10.99
£21.99
−70%
South Park: The Fractured But Whole — Gold Edition
PS4
£40.94
£62.99
£18.89
−80%
Demetrios — The Big Cynical Adventure
PS4, PSVita
£4.79
£7.99
£1.59
−50%
Gran Turismo Sport
PS4
£11.99
£15.99
£7.99
−60%
Resident Evil Revelations 1 And 2 Bundle
PS4
£24.49
£34.99
£13.99
−74%
Dirt 4
PS4
£11.33
£17.99
£4.67
−60%
Mega Man Legacy Collection 2
PS4
£4.79
£11.99
−64%
Middle-Earth: Shadow Of War
PS4
£23.79
£34.99
£12.59
−80%
Cars 3: Driven To Win
PS4
£9.59
£47.99
−60%
Nidhogg 2
PS4
£4.79
£11.99
−50%
Matterfall
PS4
£7.99
£15.99
−70%
Aven Colony
PS4
£7.49
£24.99
−30%
Injustice 2 — Standard Edition
PS4
£13.59
£15.99
£11.19
−80%
Guilty Gear Xrd Rev.2
PS4
£6.99
£34.99
−80%
Rayon Riddles — Rise Of The Goblin King
PS4
£5.69
£9.49
£1.89
−74%
Dirt Rally Plus PlayStation VR Bundle
PS4
£15.74
£24.99
£6.49
−90%
Mxgp3 — The Official Motocross Videogame
PS4
£13.74
£24.99
£2.49
−90%
Mxgp3 — Special Edition
PS4
£16.49
£29.99
£2.99
−65%
Malicious Fallen Digital Deluxe Edition
PS4
£11.54
£32.99
−65%
Malicious Fallen
PS4
£8.74
£24.99
−90%
Sniper Ghost Warrior 3 Season Pass Edition
PS4
£3.49
£34.99
−42%
We Are The Dwarves
PS4
£5.49
£9.49
−70%
For Honor Standard Edition
PS4
£16.24
£24.99
£7.49
−70%
Watch Dogs 2
PS4
£32.49
£49.99
£14.99
−50%
Tales Of Berseria
PS4
£7.99
£15.99
−74%
Digimon World: Next Order
PS4
£25.19
£39.99
£10.39
−57%
Lego Worlds
PS4
£10.74
£24.99
−65%
Gravity Rush 2
PS4
£12.24
£34.99
−60%
Flywrench
PS4
£2.31
£5.79
−60%
Call Of Duty: Infinite Warfare — Legacy Edition
PS4
£55.99
£79.99
£31.99
−60%
Call Of Duty: Infinite Warfare — Digital Deluxe
PS4
£66.49
£94.99
£37.99
−84%
Sword Art Online: Hollow Realization
PS4
£26.09
£44.99
£7.19
−50%
Steep
PS4
£11.99
£15.99
£7.99
−80%
Watch Dogs 2 — Deluxe Edition
PS4
£37.79
£62.99
£12.59
−80%
Space Rift — Episode 1
PS4
£9.59
£15.99
£3.19
−60%
The Last Guardian
PS4
£11.99
£29.99
−50%
Uno
PS4
£5.99
£7.99
£3.99
−50%
Dragon Ball Xenoverse 2
PS4
£7.99
£15.99
−60%
Bound
PS4
£6.39
£15.99
−60%
Resident Evil Triple Pack
PS4
£27.99
£39.99
£15.99
−70%
Metal Gear Solid V: The Definitive Experience
PS4
£4.79
£15.99
−60%
Worlds Of Magic: Planar Conquest
PS4
£12.24
£24.49
£9.79
−75%
Inside
PS4
£3.99
£15.99
−60%
Batman: Arkham VR
PS4
£11.19
£15.99
£6.39
−85%
God Eater 2 Rage Burst
PS4, PSVita
£6.74
£44.99
−50%
Hatsune Miku: Project Diva X
PS4
£27.74
£36.99
£18.49
−75%
Homefront: The Revolution
PS4
£3.99
£15.99
−60%
Odin Sphere Leifthrasir
PS4
£34.99
£49.99
£19.99
−90%
Tumblestone
PS4
£3.74
£24.99
£2.49
−75%
Lego Star Wars: The Force Awakens
PS4
£11.99
£47.99
−74%
Dirt Rally
PS4
£11.33
£17.99
£4.67
−80%
Lords Of The Fallen Complete Edition
PS4
£4.99
£24.99
−80%
Overcooked
PS4
£2.59
£12.99
−74%
Project Cars — Game Of The Year Edition
PS4
£15.74
£24.99
£6.49
−50%
Uncharted 4: A Thief's End Digital Edition
PS4
£11.99
£15.99
£7.99
−74%
Resident Evil: Deluxe Origins Bundle
PS4
£18.89
£29.99
£7.79
−80%
The Escapists: The Walking Dead
PS4
£2.99
£14.99
−50%
Fat Princess Adventures
PS4
£5.99
£11.99
−75%
Plants Vs. Zombies Garden Warfare 2
PS4
£3.99
£15.99
−90%
Toki Tori 2+
PS4
£1.79
£11.99
£1.19
−65%
Lego Marvel's Avengers
PS4
£10.49
£29.99
−70%
Air Conflicts: Pacific Carriers — PlayStation 4 Edition
PS4
£4.79
£15.99
−80%
Sword Art Online: Lost Song
PS4
£8.99
£44.99
−80%
Dynamite Fishing – World Games
PS4
£2.39
£3.99
£0.79
−50%
Until Dawn
PS4
£7.99
£15.99
−60%
Skullgirls 2Nd Encore
PS4, PSVita
£7.99
£19.99
−50%
Mad Max
PS4
£7.99
£15.99
−85%
The Swindle
PS4, PSVita, PS3
£1.79
£11.99
−50%
Yu-Gi-Oh! Legacy Of The Duelist
PS4
£11.99
£15.99
£7.99
−72%
Batman: Arkham Knight Premium Edition
PS4
£28.79
£44.99
£12.59
−50%
Ultra Street Fighter IV
PS4
£9.99
£19.99
−90%
MotoGP 15
PS4
£8.79
£15.99
£1.59
−75%
The Escapists
PS4
£3.74
£14.99
−50%
Guilty Gear Xrd -Sign-
PS4
£7.99
£15.99
−90%
The Bridge
PS4, PSVita, PS3
£1.19
£7.99
£0.79
−67%
Mega Man Legacy Collection
PS4
£3.95
£11.99
−50%
Journey
PS4, PS3
£8.99
£11.99
£5.99
−70%
Tropico 5
PS4
£5.99
£19.99
−75%
La Cops
PS4
£2.87
£11.49
−50%
Bloodborne
PS4
£11.99
£15.99
£7.99
−60%
Wolfenstein: The Old Blood
PS4
£10.49
£14.99
£5.99
−74%
Project Cars
PS4
£8.18
£12.99
£3.37
−90%
Ultratron
PS4, PSVita, PS3
£0.79
£7.99
−80%
Dragon Ball Xenoverse
PS4
£9.59
£15.99
£3.19
−90%
Zombie Army Trilogy
PS4
£4.49
£44.99
−85%
Lords Of The Fallen
PS4
£2.39
£15.99
−50%
The Unfinished Swan
PS4, PSVita, PS3
£7.49
£9.99
£4.99
−60%
Call Of Duty:Advanced Warfare — Digital Pro Edition (Day Zero)
PS4, PS3
£59.49
£84.99
£33.99
−50%
Killzone Shadow Fall Intercept Online Co-Op Mode (Standalone)
PS4
£7.99
£15.99
−60%
Nidhogg
PS4, PSVita
£4.79
£11.99
−50%
Hohokum
PS4, PSVita, PS3
£4.99
£9.99
−50%
Counterspy
PS4, PSVita, PS3
£4.99
£9.99
−85%
Mxgp — The Official Motocross Videogame
PS4
£1.34
£8.99
−90%
Lone Survivor: The Director's Cut
PS4
£0.79
£7.99
−50%
Sound Shapes Ultimate Bundle
PS4, PSVita, PS3
£5.99
£11.99
−80%
Metal Gear Solid V: Ground Zeroes
PS4
£9.59
£15.99
£3.19
−75%
The Lego Movie Videogame
PS4
£8.74
£34.99
−60%
Wolfenstein: The New Order
PS4
£10.49
£14.99
£5.99
−60%
Call Of Duty: Ghosts And Season Pass Bundle
PS4, PSVita, PS3
£55.99
£79.99
£31.99
−50%
Resogun
PS4, PSVita, PS3
£7.49
£9.99
£4.99
−50%
Sound Shapes
PS4, PSVita, PS3
£4.99
£9.99
−50%
Escape Plan
PS4, PSVita, PS3
£4.99
£9.99
−50%
Escape Plan Collection
PS4, PSVita, PS3
£7.99
£15.99
−80%
Strider
PS4
£2.39
£11.99
−70%
Battlefield 4
PS4
£4.79
£15.99
−30%
Doki-Doki Universe
PS4, PSVita, PS3
£4.33
£6.19
−56%
Borderlands 3: Super Deluxe Edition PS4 And PS5
PS5, PS4
£50.39
£69.99
£30.79
−50%
Borderlands 3: Ultimate Edition PS4 And PS5
PS5, PS4
£63.74
£84.99
£42.49
−50%
NBA 2K21 Next Generation Mamba Forever Edition Bundle
PS5, PS4
£63.74
£84.99
£42.49
−70%
Puyo Puyo Champions
PS4
£5.19
£7.99
£2.39
−50%
Okage: Shadow King
PS4
£3.99
£7.99
−50%
Rise Of The Kasai
PS4
£5.99
£11.99
−50%
Kinetica
PS4
£3.99
£7.99
−50%
War Of The Monsters
PS4
£3.99
£7.99
−50%
The Mark Of Kri
PS4
£5.99
£11.99
−50%
Jak X: Combat Racing
PS4
£5.99
£11.99
−50%
Jak And Daxter: The Precursor Legacy
PS4
£5.99
£11.99
−50%
Jak 3
PS4
£5.99
£11.99
−50%
Jak II: Renegade
PS4
£5.99
£11.99
−80%
Tekken 7 — Ultimate Edition
PS4
£44.99
£74.99
£14.99
−68%
Mafia II: Definitive Edition
PS4
£16.49
£24.99
£7.99
−68%
Mafia III: Definitive Edition
PS4
£16.49
£24.99
£7.99