Do you have a chance at romance with Sandrock's most notorious outlaw?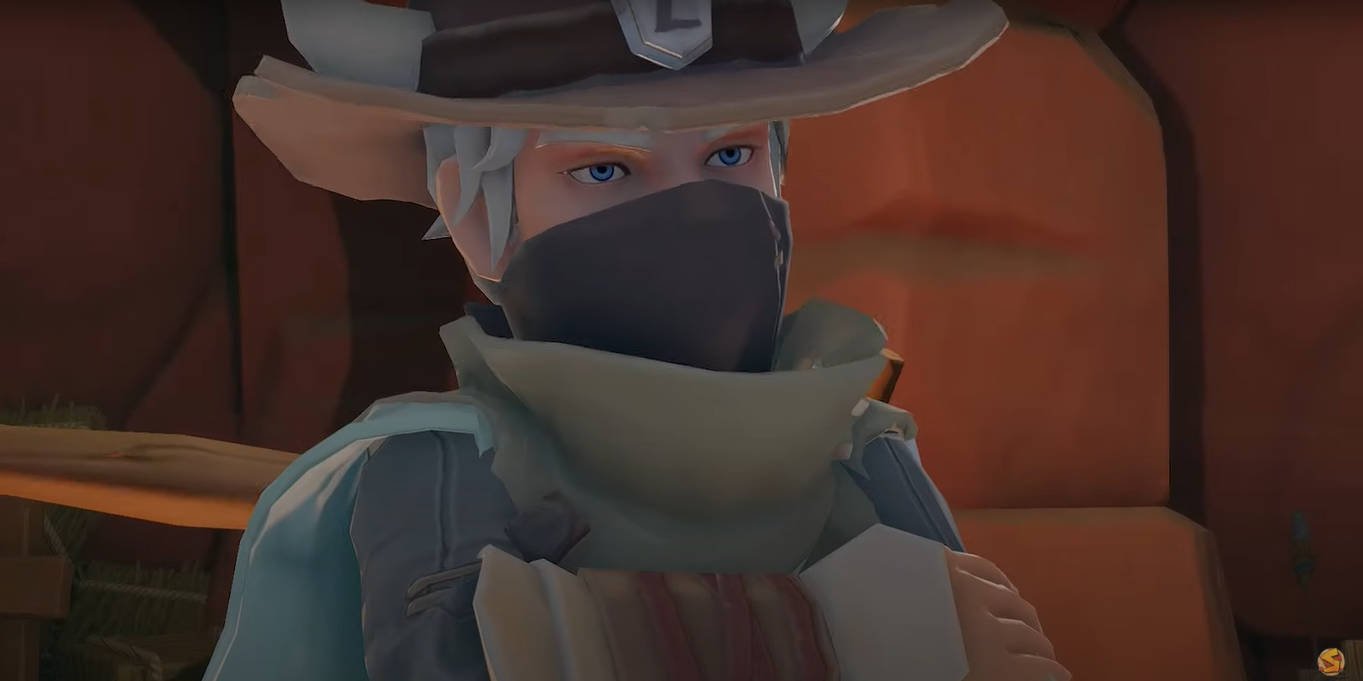 My Time At Sandrock is an open-world life sim and RPG that lets you live out your wildest, post-apocalyptic Wild West dreams. Set in the harsh desert lands, it's a game where you can ride horses, dress like a cowboy, and fight unruly lizard bandits.
One of the most infamous criminals in Sandrock is named Logan. Who is he, and what makes him such an interesting character? And are you able to romance this masked renegade? Find out all about that in this guide!
Becoming the number one builder is your main goal in the game. To do that, you must revitalize Sandrock, a town severely damaged by an apocalyptic event a hundred years ago. Your usual tasks include collecting resources, farming, mining, constructing objects, and fulfilling commissions.
Socializing with the residents is also integral to a builder's life. By befriending them, you may earn rewards and unlock new quests contributing to the storyline. Logan is an important character because he's regarded as the main antagonist in the early game.
Who Is Logan?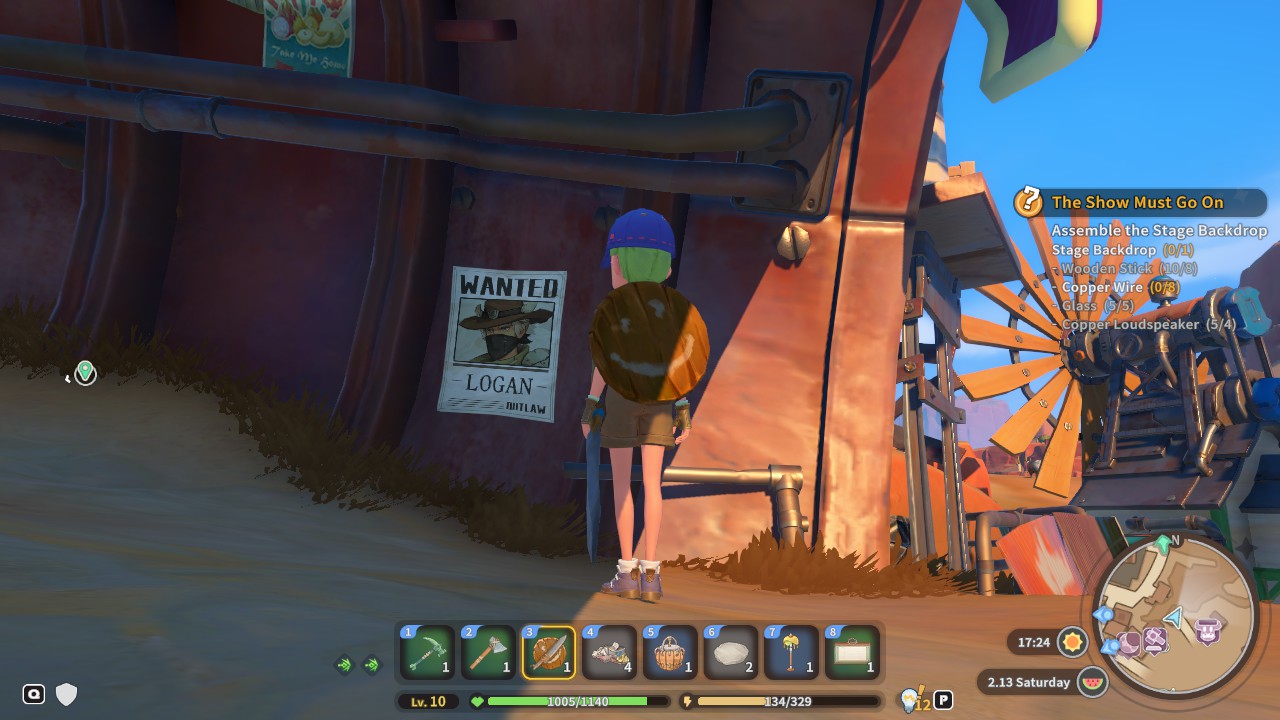 Logan is a silver-haired masked gunslinger who leads a small group of bandits. An outlaw feared by the locals and hunted by the authorities, his face is often seen on Wanted Posters plastered throughout the town.
If you've played My Time At Portia, you may remember Remington first mentioned his name during a quest.
Logan occasionally gets brought up by Sandrock's Civil Corps members while warning you about the dangers of roaming in the town outskirts. Pen even asks you to put up Logan's Wanted posters around Sandrock in one of the side quests.
The first time Logan appears is when a cutscene shows him robbing a train, which triggers after encountering your first Sandstorm.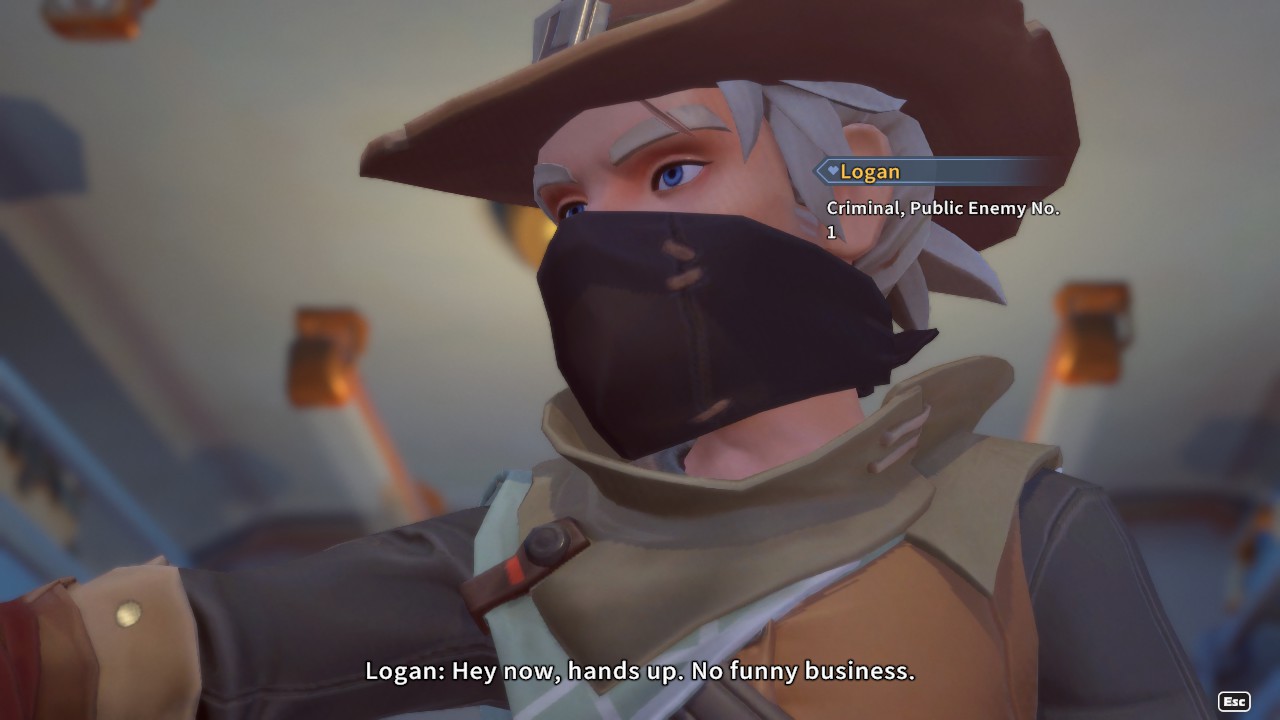 Logan often appears in several combat-heavy missions. He's portrayed as tough, foolhardy, and adamant about doing what he thinks is right. But as you progress through, you may find there's more to Logan than meets the eye.
Can You Romance Logan?
So, can you date Logan at some point in the game? My Time At Sandrock's development has greatly evolved since its initial Early Access release. The latest update added new content to the game, including a fully fleshed-out Logan you can have tons of romantic interactions with.
In other words, yes, you can now romance Logan in My Time At Sandrock. Like most bachelors and bachelorettes, you can now befriend him and eventually become his partner.
Without getting much into spoiler territory, players can now get more social interactions with Logan to get to know him better and learn who he is behind the mask.
Related: Best Mods for My Time at Sandrock
Conclusion
Act 3 update of My Time At Sandrock brought what most fans had requested: romance scenes with Logan! After years of teasing the possibility of Logan being a love interest, Pathea devs finally added him to the list of bachelors. And fans could not be more happy.
Aside from Logan, you can pursue other popular unattached characters such as Fang, Owen, Unsuur, Amirah, Catori, and Mi-An.