Minecraft is one of the most beloved games of all time. During the game's initial beta, it blew away players with the creative freedom it gave them.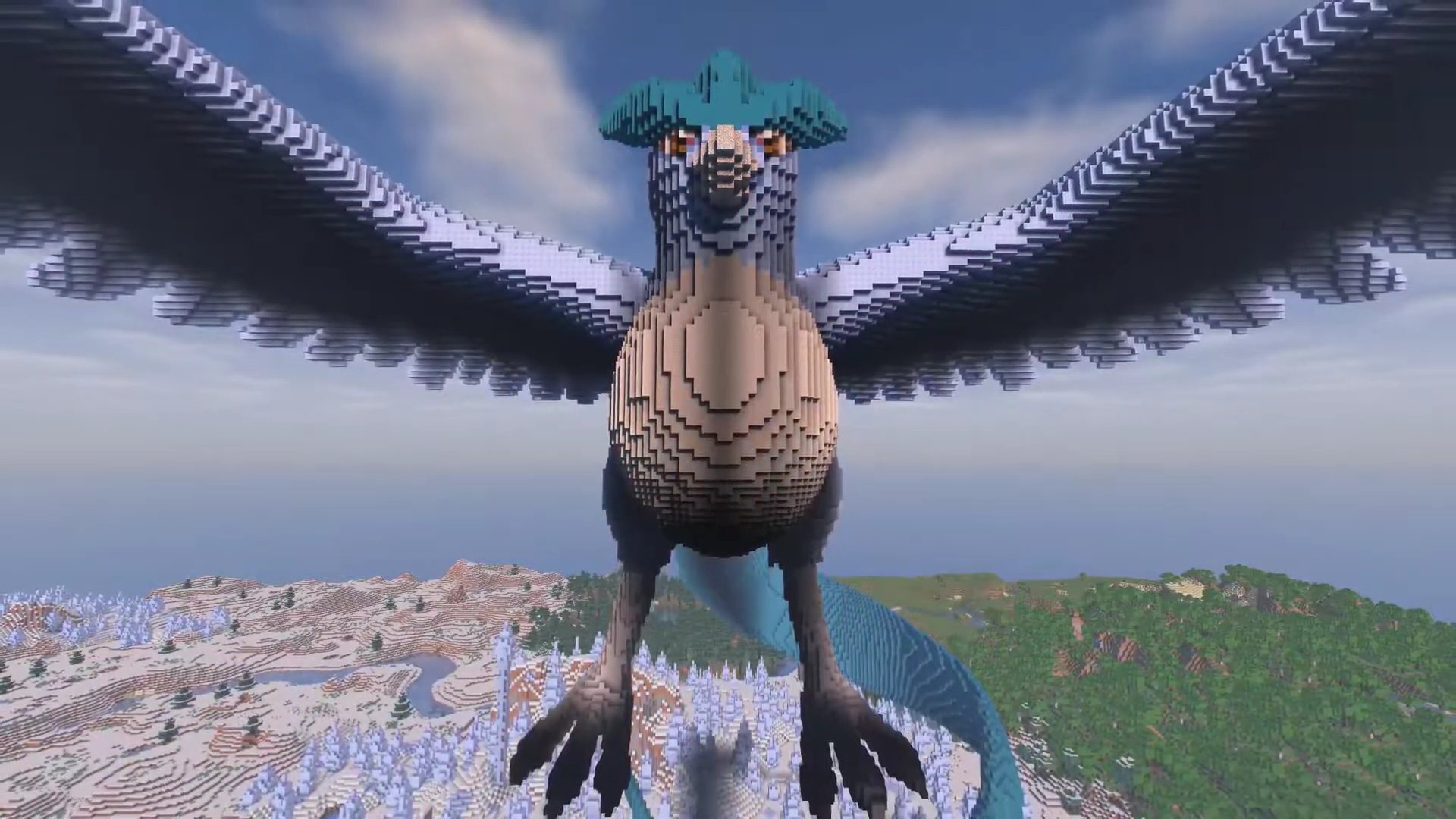 Since then, the game has managed to maintain its insane popularity as its player base continues to grow. However, Minecraft's seemingly endless amount of content can be overwhelming for new players. And they can find themselves wondering what to build first.
Let's face it, it's easy to conceptualize Minecraft structure ideas to build in the game, but not so much as to make one from scratch.
Fortunately, the internet has a vast compendium with thousands of cool Minecraft building structures. Animal builds are awesome replicas in Minecraft, as some players usually create buildings. With the creative prowess of Minecraft's best builders, when it comes to animal build designs, the Minecraft community has uploaded various builds almost constantly.
This gives players the ideal pick for their likable builds and playstyle. Players can either reconstruct these designs entirely or incorporate elements of them into their custom builds. Regardless of what players decide, they can find some excellent builds to derive inspiration.
I've compiled a list of 5 of the best cute animal build ideas to motivate you to create your next unique Minecraft animal structure. This list features builds that will keep your Minecraft game experience fun and exciting!
1. Wolf Build
Wolves are one of the oldest mobs in Minecraft, and for nearly their entire tenure, they have been tamable by the player.
As safety nets and extra damage dealers to keep hostile mobs at bay, wolves can help players explore the deepest depths of the world's caves or continue exploring at night. They also make for adorable inclusions in any cozy-themed build or add a sense of homeliness to a base.
While much of the game has changed or become more complex, wolves have remained the same. They are as easy to tame now as they have been since their inclusion in the game.
Read: Top 5 Cottage Builds in Minecraft 1.19
When tamed, they will attack hostile mobs such as zombies, skeletons, and many more hostile groups that will harm their master.
This tutorial was made by the famous YouTuber TSMC – Minecraft. It is an incredible recreation of a wolf in this game, just much bigger and better.
If you love keeping wolves as pets, then you will absolutely love this cute little build. It's almost like a perfect pair for them in Minecraft.
2. Chicken Build
This building is a cute and small house-like structure with a chicken coop. It has a ladder to climb down and a room rooftop that can climb up to see the impressive view of the outside world.
If you need the chicks inside this structure, there is an opening on the other side to open or close. It will depend on whether you want the chicks inside or outside.
This tutorial was made by famous YouTuber and builder ManDooMiN. The chicken is awesome to put together and looks very clean and simple. This build would be wonderful to show off on a Minecraft builder server.
3. Frog Build
Frogs are a brand-new mob that was released in Minecraft 1.19. The cute and derpy mob has become one of the update's most beloved features. Frogs were previously introduced as a mob vote candidate at one of the Live events.
Though the mob didn't win the mob vote, it has now been permanently added to the game. This frog build is unique and easy to design. It is the perfect addition to any property and will be a talking point among your neighbors.
It is the perfect build for those who play on Minecraft roleplay servers. To make one of these unique builds, you need to start with a body of mostly green wool and green concrete for more nature vibes, with a little bit of wood thrown in, and then add the legs.
You will also need to build a carpet, so making the feet will be easy for you if you already have wool. And for the last part, you must add some eyes from a mixture of different concrete blocks. The popular YouTuber Zu-wii-mama made this build guide.
4. Elephant Build
This elephant build is among the easiest of the top 5 animal builds in Minecraft. You only have to follow the instructions carefully to build an impressive gigantic elephant.
The great news is that elephants are very common large animals and thus are quite difficult to recreate, but this build tutorial reduces the size making it enjoyable and easy to create.
This creation was created by the famous YouTuber MegRae, who did an incredible job laying it all out for you and making it super easy to follow. You need very few resources for this structure: just a few stacks of andesite blocks, slabs, stairs, and walls.
5. Tiger Build
This tiger build is the hardest on this list. This extremely difficult build is hard to recreate, but it gives off a brave and fierce look, making it realistic. This project is good for advanced builders looking for hard creations and also looking to challenge themselves.
The tiger structure also demonstrates how you can use animals in your builds by using an excessive amount of detail. When creating such assemblies, texture packs can often greatly improve the look of a build because regular Minecraft textures aren't always the best.
If you're looking for a challenge and want to build an animal that will impress your friends and other random players in the game, this tiger animal build is for you. The famous YouTuber, Wolfbiom, created this amazing tiger.
These top 5 animal builds in Minecraft 1.19 are very amazing and impressive! These animal build ideas will blow your mind and push you to create the unique and most impressive animal build you will ever have in Minecraft!
So what are you waiting for? You should try to build these amazing build ideas now! But you must have patience while you build, and most importantly, enjoy while you build for more ideas to create!