Chilling Adventures of Sabrina alum Tati Gabrielle may have gone toe-to-toe with Mark Wahlberg and Tom Holland in Uncharted. Still, she's now set to enter another video game adaptation which is set to start production pretty soon.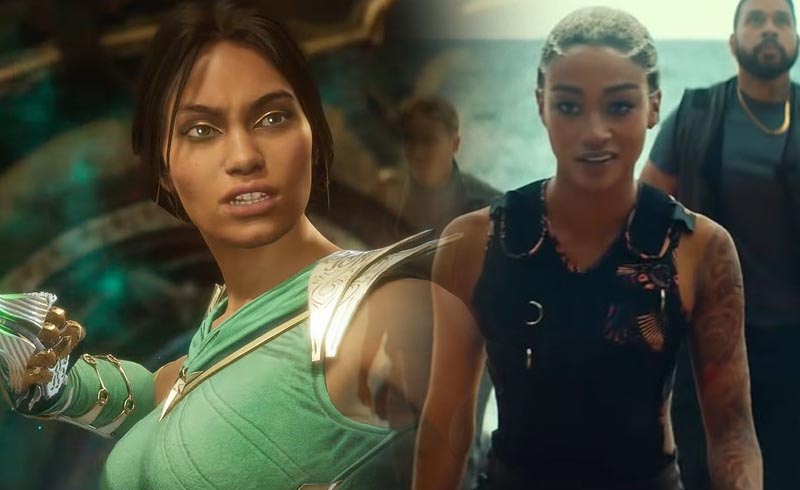 THR reports that Gabrielle has been cast as Jade in the upcoming sequel to 2021's Mortal Kombat. We don't have any details on Jade's character in the film yet, but she looks to be the second main kombatant cast after reports were going around a few weeks ago that Karl Urban (The Boys) was up for the role of Johnny Cage.
In the games, Jade is the bodyguard of Princess Kitana, a kombatant in the franchise, and is the love interest of Liu Kang. It's possible that the confirmation of Jade in the film could mean that the movie is also looking to introduce us to a new live-action Kitana as well; I mean, we already got Mileena in the first movie, and she was supposed to be Kitana's altered clone. Who knows what kind of lore they'll build up for the movie?
When it comes to Jade behind the scenes, she was a character introduced in Mortal Kombat II and the green variation of the female warrior template (Kitana was blue; Mileena was pink; Skarlet was red). Each warrior lady also came with their signature weapon, and Jade used a staff.
I thought the film's version of Mileena was pretty great, and I'd love to see if they can connect the character to Jade and Kitana in the sequel.
No release date has been set for Mortal Kombat 2, but hopefully, we get something by late 2024.