Wondering how to get Radianite in Valorant? We have you covered.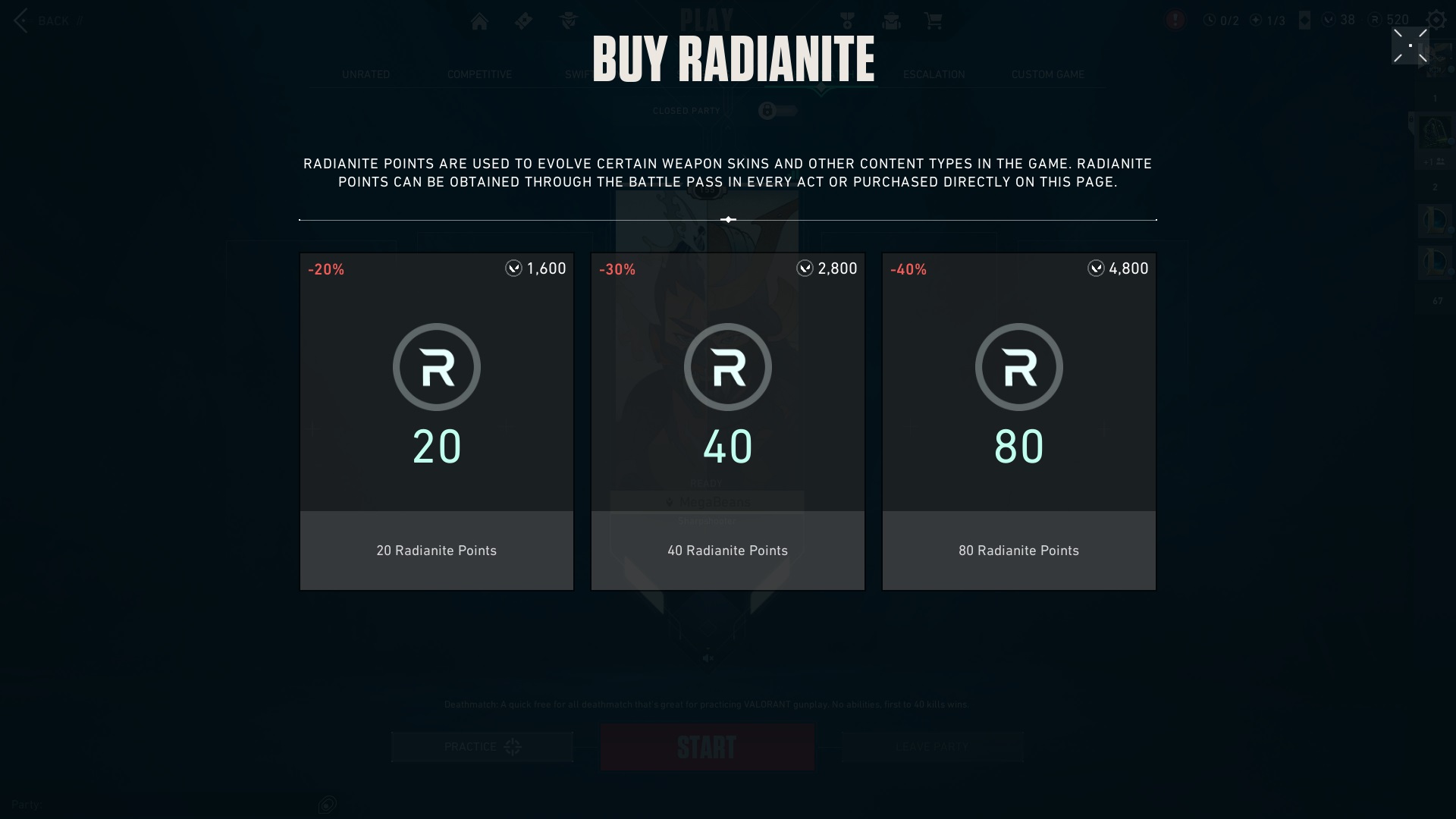 There are only two currencies in Valorant right now – Valorant Points and Radianite Points. These two currencies go hand in hand as you need Valorant Points to purchase skins, while you need Radianite Points to upgrade the skins to their best versions.
This quick guide will show you how to get RP in Valorant.
How to get Radianite in Valorant
Two ways to get Radianite in Valorant are through the Battle Pass or purchasing them directly from the in-game Store.
Getting RP from the Battle Pass is simple. Just progress through the Battle Pass by completing tasks and gaining XP. You can get XP by completing missions or playing game modes that reward XP after completing them.
Generally, playing Valorant daily and completing game modes such as Deathmatch will get you some XP that will count toward your Battle Pass progress.
Alternatively, you can just buy RP through the Valorant Store.
Click on the small "R" icon in the upper right corner of the Valorant main menu.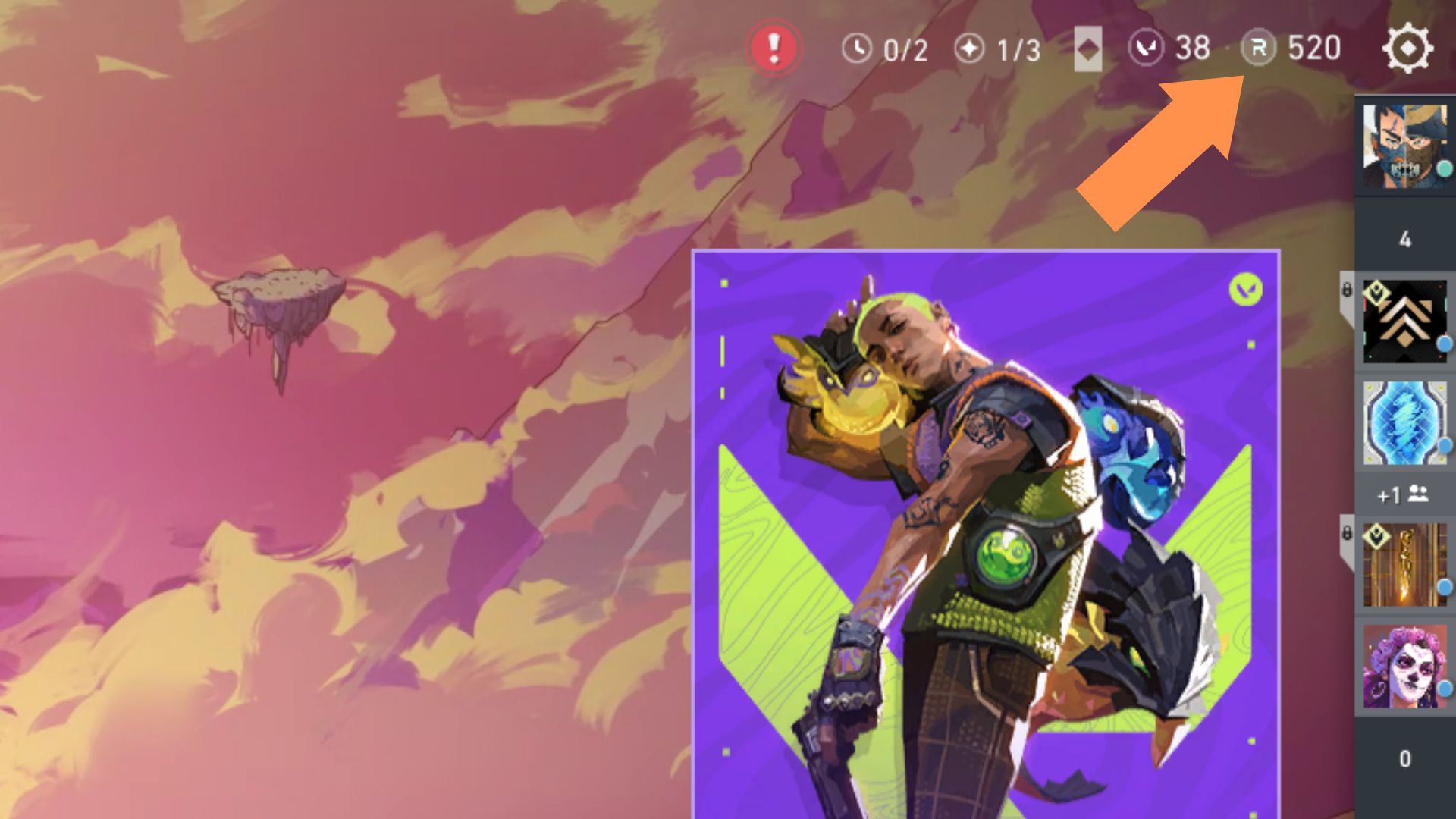 2. Choose from any of the options: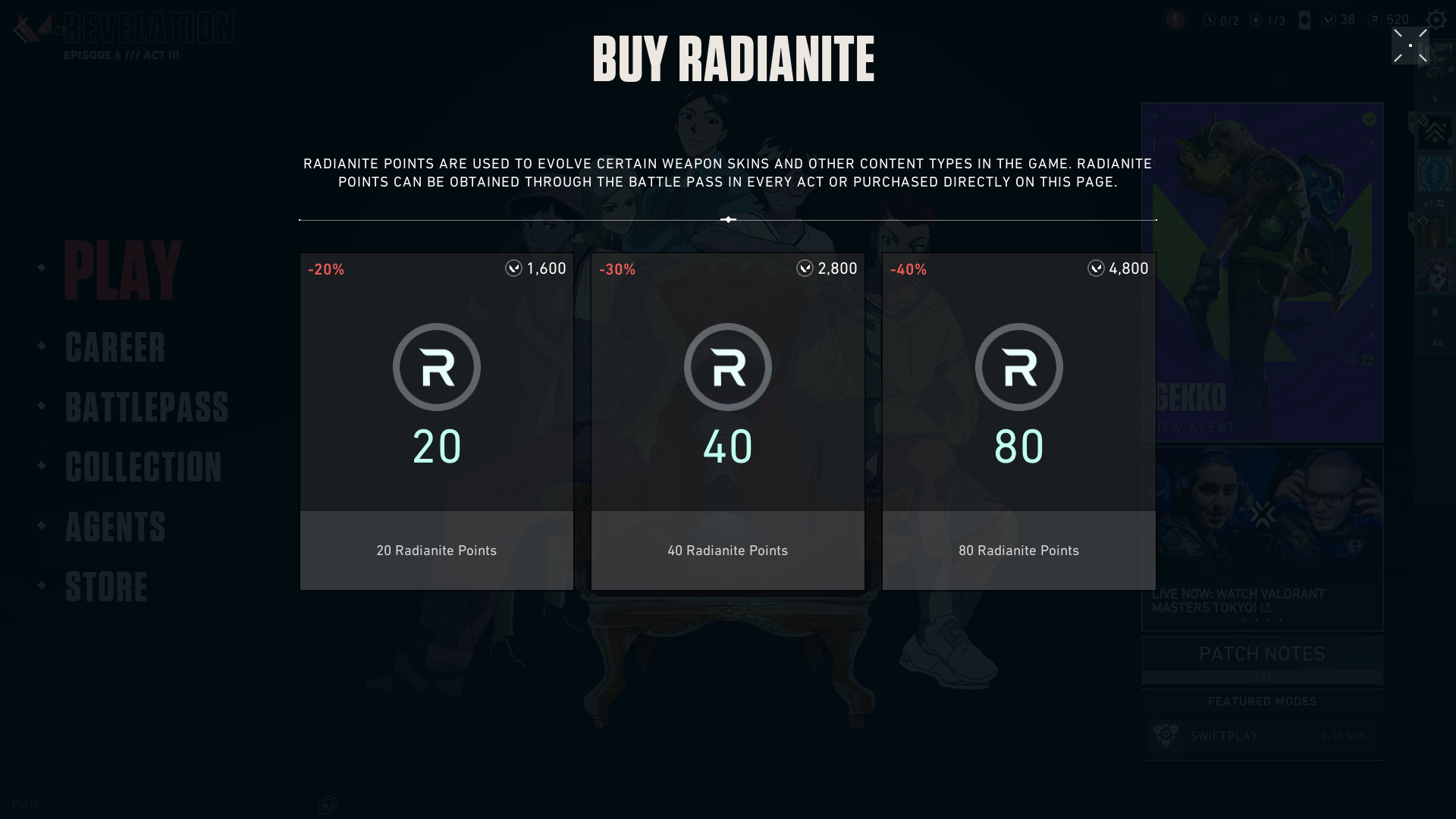 3. Confirm your purchase by clicking on the Purchase button.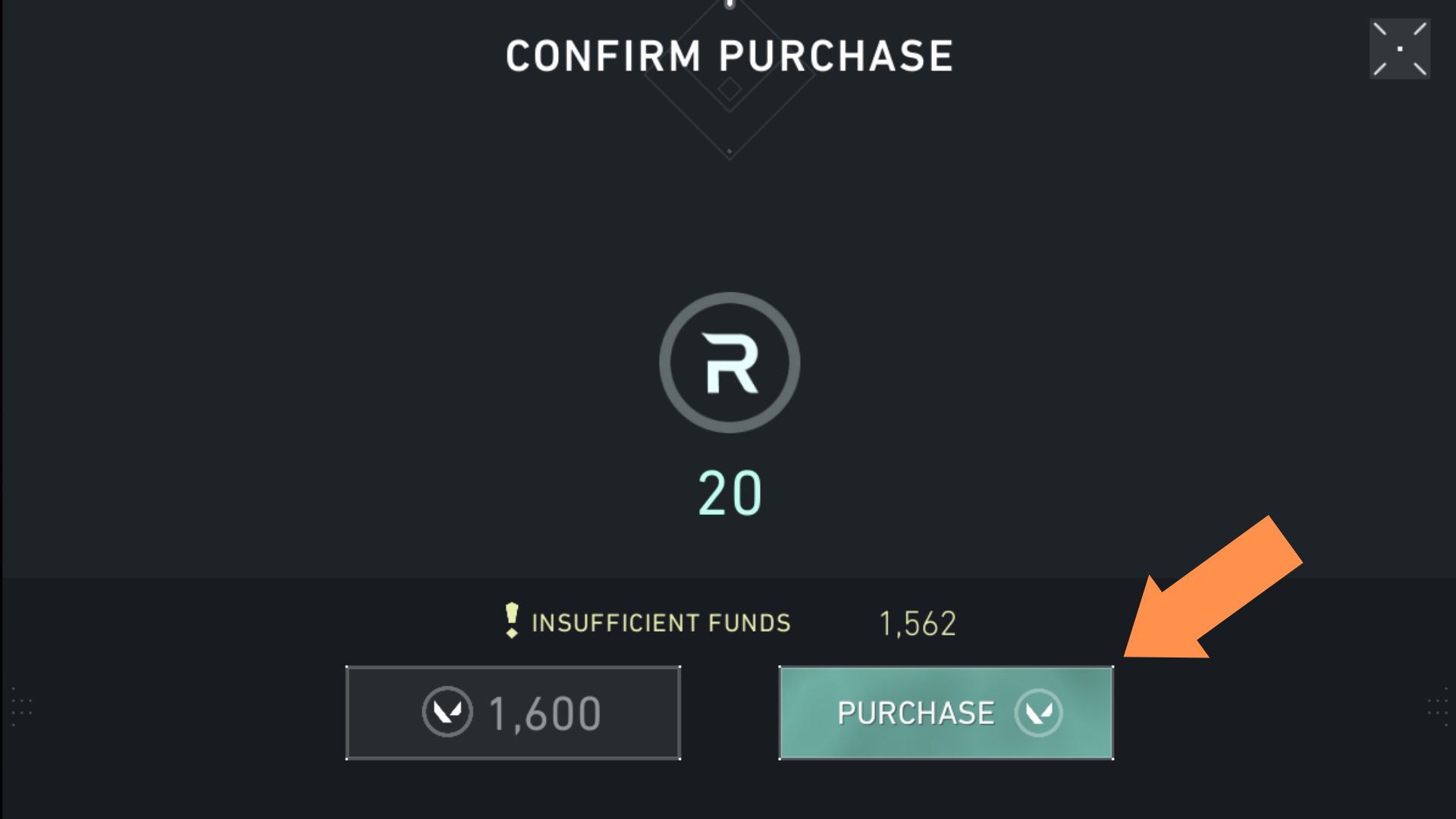 What can you buy with Radianite in Valorant?
RP is mainly used for Skin upgrades in Valorant. In case you didn't know, some skins that feature flashy animations won't get those animations by default. You must manually purchase upgrades that unlock additional skin features such as animations, sound effects, and a custom kill animation for some skins.
Expect to spend around 20-40 RP to upgrade gun skins to their max level in Valorant. Fortunately, you can get RP for free by playing the game and progressing through your Battle Pass.
Radianite Pricing
RP is expensive, considering that 20 RP or 1600 Valorant Points is almost enough to get you one Premium Edition Skin, such as the Crimsonbeast Vandal Skin below.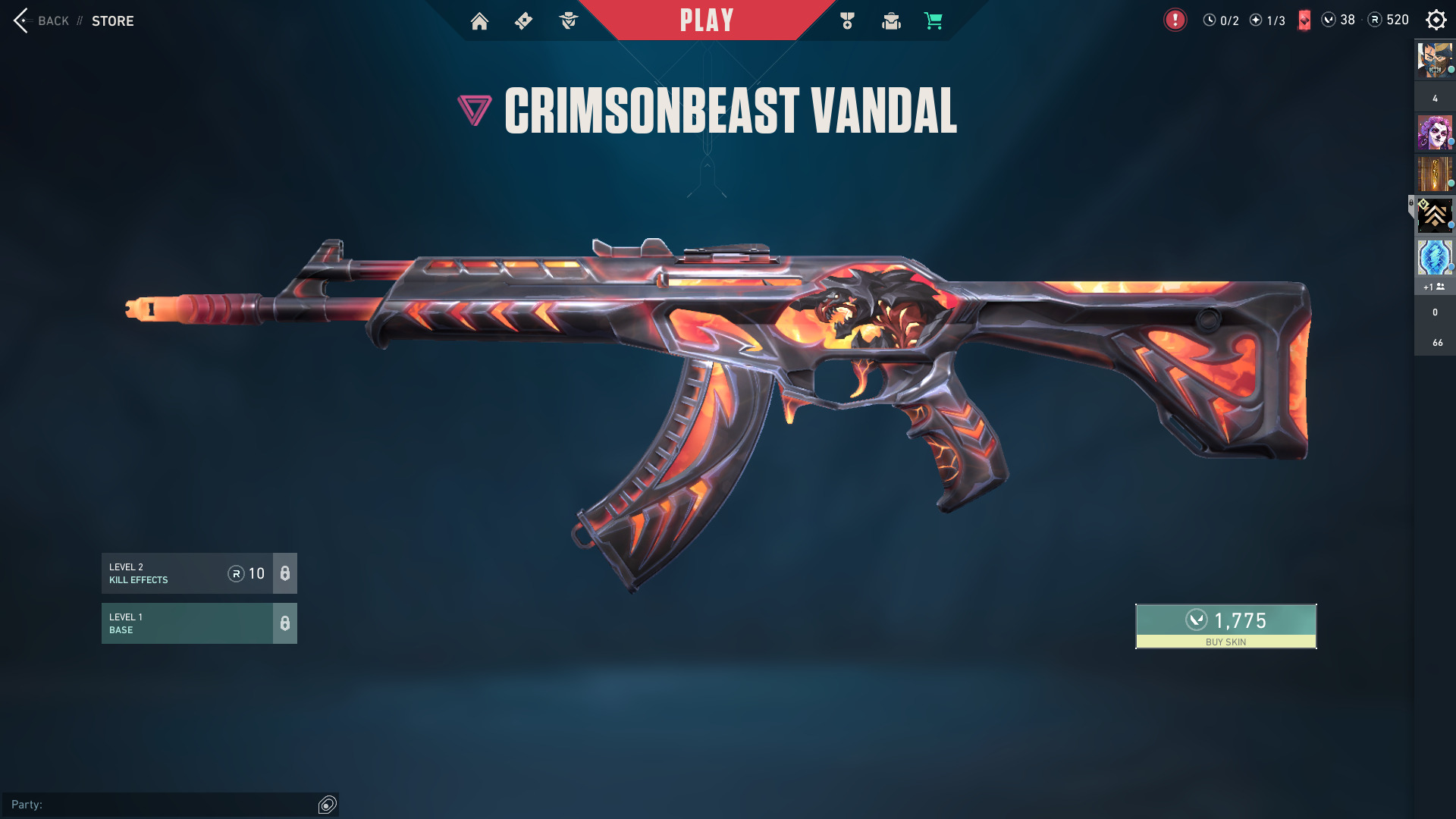 Nevertheless, you'll have to spend some money to purchase Radianite Points if you want to unlock all Skin features for your gun. Check Radianite pricing below to get a better idea.
20 RP – 1600 Valorant Points
40 RP – 2800 Valorant Points
80 RP – 4800 Valorant Points
Upgrade Points
Radianite Points currently have no purpose other than a currency for upgrading skins in Valorant. You can get Radianite Points by gaining XP and progressing through your Battle Pass. If you don't mind paying real money, you can also purchase Radianite Points using Valorant Points.