There are a lot of questions on the Internet about "jailbroken" Amazon firestick. In this article we will explain what jailbreaking is, is it legal or illegal, and how it affects firestick. The firestick is very affordable at Amazon. The price coupled with the ability to "jailbreak" it, has caused a surge in popularity.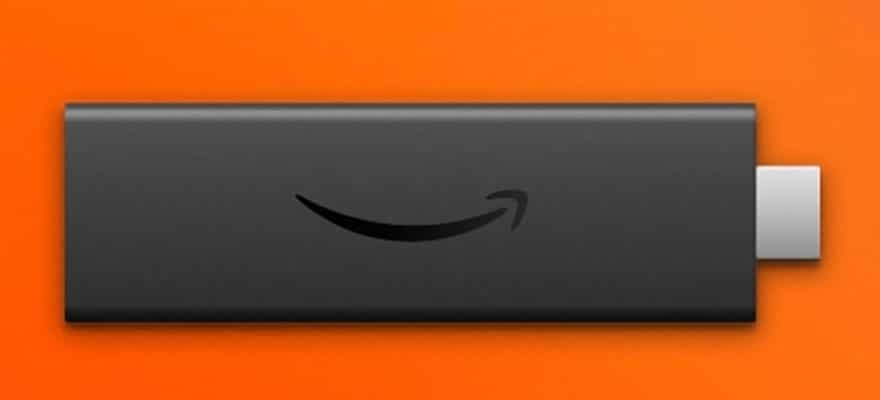 Keep in mind that there are a lot of legal ways to watch TV that are way cheaper than a traditional pay TV option.
What Is "Jailbreaking?"
"Jailbreaking" is a term that rose to prominence in relation to iOS devices, particularly the iPhone. Apple has long had a reputation for exerting a certain amount of control over the way its devices can be used – it was Apple that pioneered the app store, which serves as a way to regulate which programs users can and can't use on a given platform. And Apple's iPhones have long been considered to be less customizable than their Android counterparts. Collectively, these rights restrictions are sometimes referred to as a "jail." So when programmers came up with a way to counteract all of these restrictions, they were "breaking out of iOS jail" – that is,"jailbreaking." A jailbroken iPhone can install programs that Apple hasn't approved, allowing users to customize their home screens, add new features, and run apps that "jailed" users can't.
What is a Jailbroken Amazon Fire TV Stick
Before we dive into if it's illegal to "jailbreak" Amazon Fire TV Stick, we have to point out that they do not truly exist. When people refer to an firestick as a "jailbroken," it usually means media server software is installed on it, such as KODI.
The term "jailbreaking" is usually used when superuser access with unrestricted rights and privileges are gained to install apps or utilize functionality that is usually off limits to a device's owner. People routinely jailbreak iOS devices to circumvent iTunes Digital Rights Management on music, TV, Movies, games, etc.
This isn't the case with firestick. No hacking or modification is necessary to install a media server on a firestick. However, if you want to use KODI, the firestick and Fire TV isn't the best option. You should consider Nvidia Shield. The Shield has the tech specs to helm a KODI driven media center. Furthermore, it natively supports KODI along with almost every streaming service.
Is it Illegal to Jailbreak Firestick?
It is not illegal to jailbreak a firestick. The only difference between a regular firestick and a jailbroken one is the installation of KODI. Its legality depends only on how you use the device.
If you are using the Firestick to watch movies and TV shows you that would have to pay for, then you are probably using the device legally. In case you are paying someone to jailbreak your firestick, in most case, they are modifying KODI to watch content that you would normally be required to pay for. This is done through 3rd party Kodi-Plugins that provide access to pirated/unlicensed content.
If you are planning on using KODI in this manner you will want to use a VPN yourself anonymous online. Keep in mind that his is only possible with the second generation firesticks.
KODI is reputable legal software. However, its misuse could land someone in criminal court. At that point, it is up to a judge if streaming pirated content is illegal. As I mentioned in my post, Is KODI Legal, KODI is cracking down on those enabling their product to be misused.
Keep in mind that there are plenty of legal ways to watch TV without cable out there. Always be wary of people offering devices that will magically provide all the TV and Movies you want for a nominal one time fee.
Installing Kodi on an Amazon Fire TV
You don't have to pay anyone to jailbreak anything for you. You can easily install Kodi simply by following the steps below. This works on both Amazon streaming devices.
From the Fire TV Home screen, select Settings
Enable both the ADB Debugging and the Apps from Unknown Sources options. If you have the new firestick interface, this is found in Settings > Device > Developer Options. If you have the old interface, go to Settings > System > Developer options.
Go to Device -> About -> Network, and take note of the Fire TV's IP address
Install ES Explorer by searching for it and installing it from the Amazon App Store
Start ES Explorer and expand the "Tools" menu in the left column. From underneath "Tools," select "Download Manager"
Press the "Right Button" on your remote, then highlight and click "New" at the bottom of the screen.
Type in the direct link to the Kodi file for Android in the Download dialogue box. Check for the latest version at http://kodi.tv/download ). Click "Download Now"
When the download completes, select "Open File", then on the next box select "Install"
Next, the Kodi installation screen will come up. Click "Install" again. Once the app installs, click "Open." Kodi is now installed and will start.
We hope this article was helpful for you. If you have any troubles with using the firestick and Kodi, please feel free to leave us a message in the comment section.