Blockchain gaming has been around for years, but the industry is bigger than ever, thanks to the rise of Axie Infinity. Many games currently out now require some investment before you can play. Axie Infinity alone calls for an investment of around $1000 before you begin earning regularly.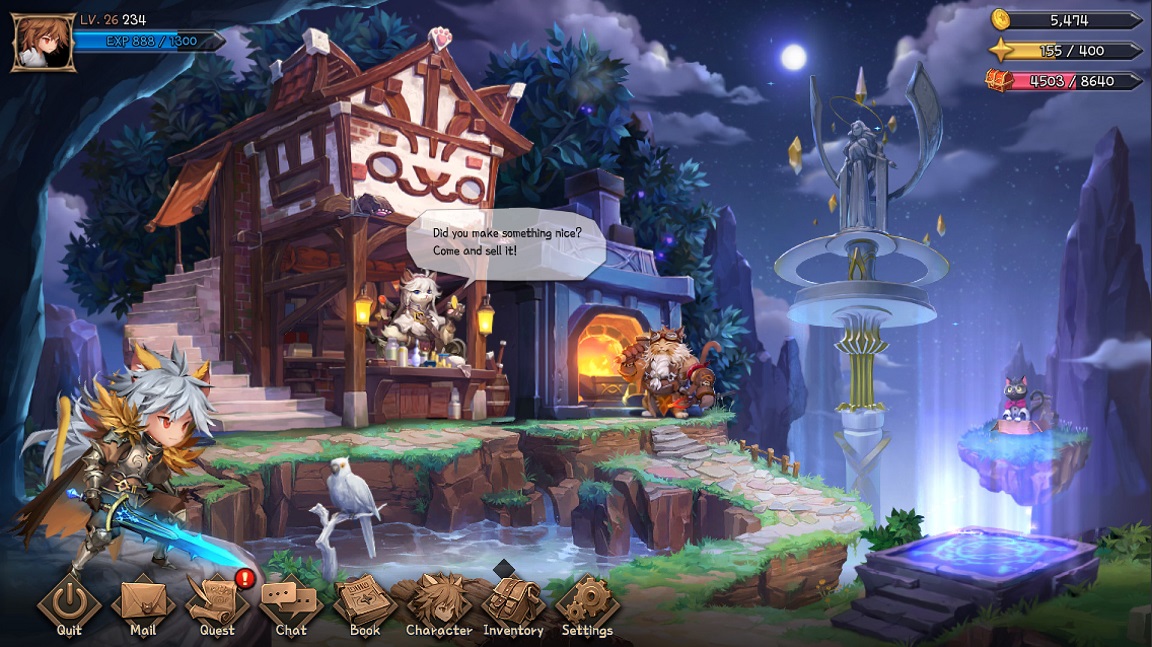 The good news is you do not always have to invest to earn through crypto games. There are several free-to-play titles to begin earning on the side, all while playing games. Here are 5 amazing free-to-play crypto games to begin earning money if that piques your interest.
Gods Unchained
Gods Unchained should not feel too different if you love games like Legends of Runeterra or Hearthstone. Play battles continuously, and you can create more cards and earn some winnings. When you first begin playing Gods Unchained, you will be given a free set of cards.
Gods Unchained does not allow you to earn tokens directly. The play-to-earn capacity in the game depends heavily on the marketplace. If you have great cards for sale, you can put them on the market and sell them for Ethereum. You can earn a lot of Ethereum in Gods Unchained with enough work.
Nine Chronicles
Nine Chronicles is an idle MMORPG Ubisoft supports. As with most idle games, you only need to prepare your character for an adventure. Your avatar will automatically complete the Battling and finishing quests, an excellent way to earn passively from the game. What is better is that Nine Chronicles just launched this year, so its potential is vast.
You can earn Nine Chronicles Gold or NCG by allowing your character to complete quests and participate in events. You can exchange NCG for real money or use it to upgrade your character. As of this writing, one NCG is priced at $0.90, but its peak was $6 when the game launched a few months back.
Mir4
If you love MMORPG-like games, you might want to consider playing Mir4. Mir4 is a series of MMORPGs developed in Korea. Now, the game has incorporated play-to-earn mechanics. Once you reach level 40 in the game, you can begin earning Darksteel. Darksteel can then be smelted and turned into DRACO. Draco can be converted into other cryptos to trade with.
Download the game, create an account, and soon play this epic MMORPG. It can take a while before you reach level 40 in Mir4, but you can enjoy the process as the game is fun and engaging. It is an action-packed RPG with a great story, so you will never be bored playing Mir4.
Dragonary
If you want to play something similar to Axie Infinity but do not have the funds to play the game yet, you might want to try out Dragonary. It is like Axie Infinity, but you will be fighting with dragons that evolve. You can start the game for free as you are given three free dragons at the start of the game. Eventually, you can even breed your own dragons!
Read: A Beginner's Guide to Dragonary
You can earn Coinary Tokens or CYT simply by completing certain tasks daily. You can then exchange CYT for Ethereum and convert it to real money. As of this writing, Dragonary is still in its early stages, and more features are coming along the way, including a marketplace for trading dragons and even a PVE mode.
Alien Worlds
Cryptocurrencies are mined on the blockchain. Alien Worlds takes this literally by letting you mine virtual planets for a cryptocurrency called Trillium or TLM. The amount of money you earn will depend on the TLM you mine. According to top players, you can begin earning $1-$6 per hour from the game. If you invest much into it, the potential to earn increases by $10.
In Alien Worlds, you are tasked with mining planets using tools at your disposal. The better your mining tool, the more you can mine. You can also begin earning NFTs, which will be used in an upcoming PVE feature of the game. Alien Worlds is a good game; you do not have to do much to play it. Just initiate the mining process, and you will be good to go.
These 5 free-to-play crypto games are all the rage currently. You do not have to invest much money to earn in NFT games; these titles prove that. While you still do not have Axies to play with, it would be a good idea to consider playing some of these games in the future first, as they can help you earn on the side.