A new Legendary Gem, Limited-time Event, and Battle Pass are set to arrive in Diablo Immortal Season 14 update.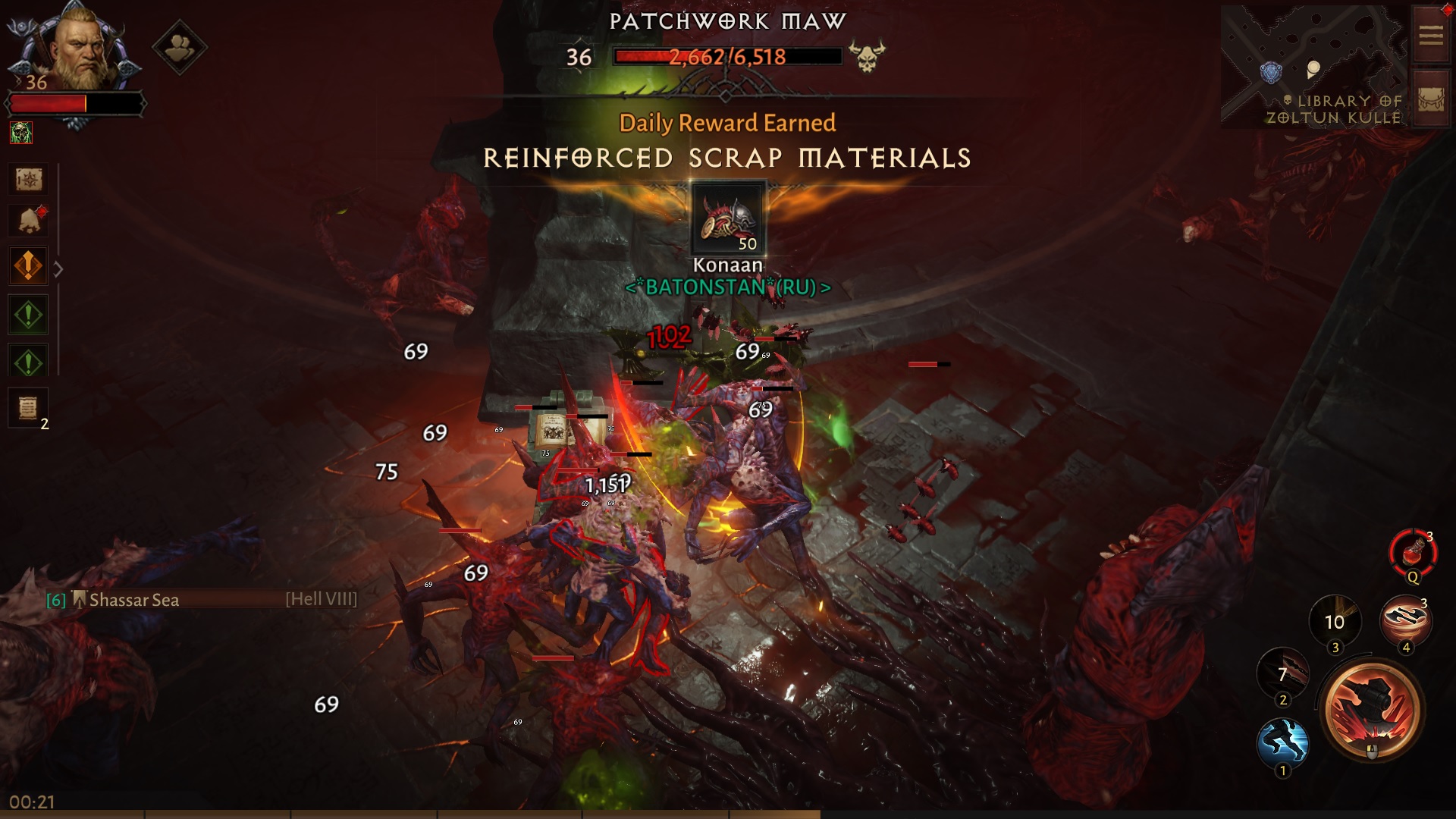 Diablo Immortal will celebrate its first anniversary in June with a Major Update. Until then, players must settle for a small content update featuring a new Legendary Gem, Event, and Battle Pass.
This quick guide outlines everything you need to know about the Diablo Immortal Season 14 Update.
Mother's Lament Legendary Gem
The Season 14 update brings in a new Legendary Gem to celebrate Lilith herself. Mother's Lament is a new two-star Legendary Gem focusing on Critical Hit Chance through its Maternal Disdain effect.
Maternal Disdain gives the holder a small chance of getting an increased Critical Hit chance and causes the holder to release a spike that deals damage and inflicts Bleed after the 6-second Critical Hit window expires.
Mother's Lament Legendary (Two-Star Gem)
When you deal damage, you have a 20% chance of gaining Maternal Disdain, increasing your Critical Hit Chance by 32% for 6 seconds. It cannot occur more often than once every 20 seconds. When maternal Disdain ends, you release a blood spike toward nearby enemies dealing 54% base damage to any enemies it hits and causing them to Bleed.
Diablo Immortal Season 14 Merciless Monstrosity Event
A new limited-time event called the Merciless Monstrosity Event is set to arrive on June 8. Players Level 30 and higher can take on Ashava and defeat her to get Marks of Pestilence. Marks of Pestilence can then be exchanged for various rewards such as Telluric Pearl, Scrap Materials, Enchanted Dust, and more.
Merciless Monstrosity is a server-wide event, which means players can band together and collect Marks of Pestilence for more rewards.
Season 14 Battle Pass & Hatred's Heritage Phantom Market
The Diablo Immortal Season 14 Battle Pass will also arrive on June 8. As always, the Season 14 Battle Pass comes with 40 ranks worth of rewards, including the Mother's Lament 2-star Legendary Gem. Of course, players can expect the typical Hilts, Crests, and other rewards from the free and paid track.
Of course, no Battle Pass is complete without a new cosmetic set. And so Season 14 brings in a new cosmetic set called the Children of Lilith. Collector's Empowered Battle Pass owners will also have access to the Battle Archive Shop, which now features a new set of cosmetics.
The Phantom Market also makes a return in Diablo Immortal for Season 14. Players can win Hatred's Heritage-themed cosmetics alongside Amber Blades Cosmetics, a new Emoji, and a Portal Cosmetic.
You can read the full update patch notes here.