What's the point of getting your hair done when you're forced to wear a helmet anyway?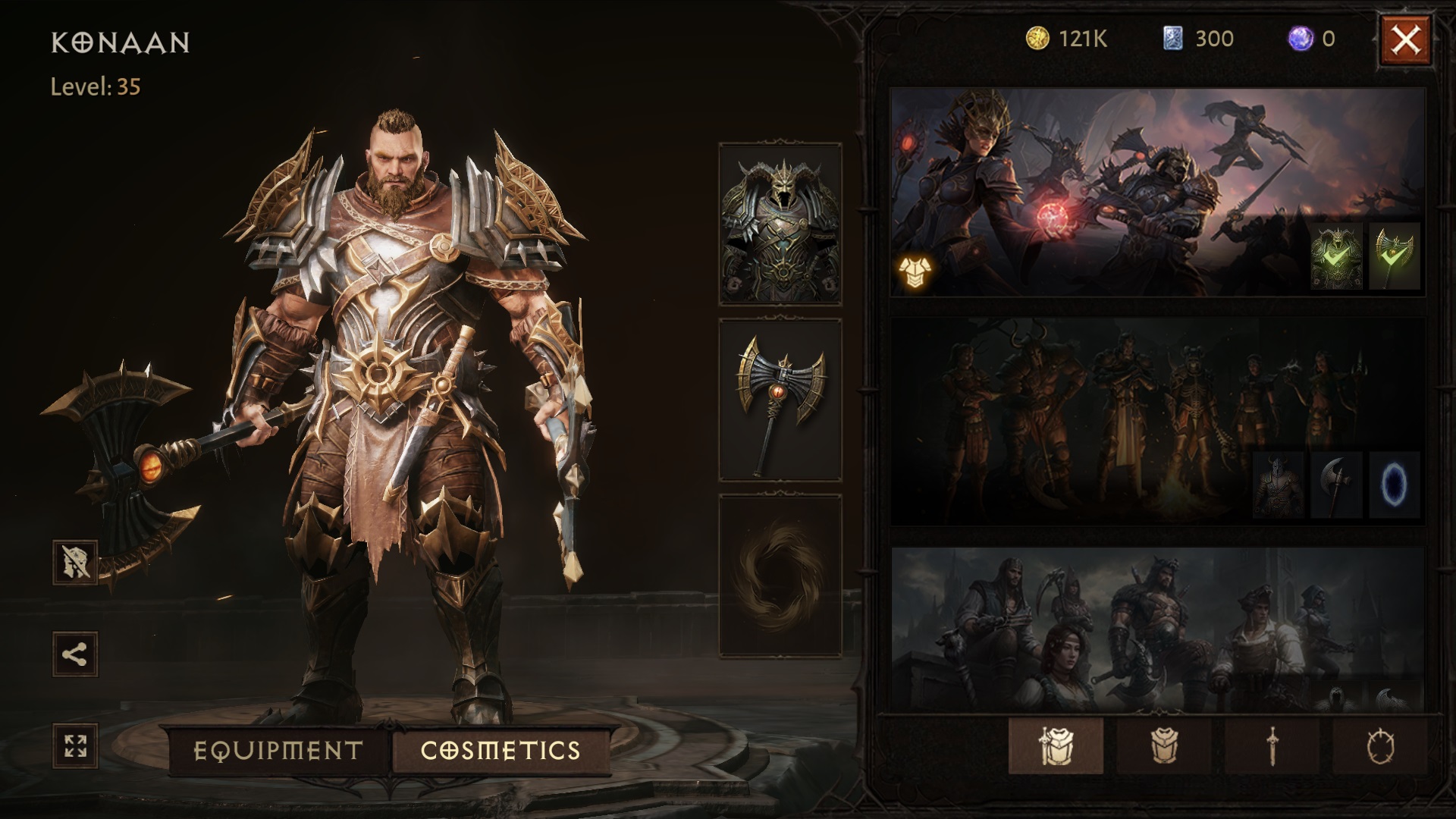 In December last year, Blizzard released the Terror's Tide update, which brought in a highly requested feature – the ability to change character facial features. Yaira the Barber was soon added as a new NPC in Westmarch to facilitate these changes.
While players now had the option to change their characters' facial features, most Cosmetic sets that feature a full-face helmet will completely hide these changes anyway.
Blizzard has added the option to hide the helmet on most Cosmetic sets to address the issue. So now players can finally show off their characters' facial features in-game.
In this guide, we will walk you through how you can hide your character's helmet in Diablo Immortal.
Age of Falling Towers Update Adds Hide Helmet Option
The Hide Helmet feature is one of Diablo Immortal's most requested features, with players asking Blizzard to add it since the game launched.
As part of the Age of Falling Towers Update, Blizzard has allowed players to hide their character's helmet in select Cosmetic sets.
Having the option to hide or remove the headgear in most cosmetic sets makes a ton of sense, especially since Blizzard has already added the option to change character facial features through the Westmarch Barber. Having the ability to change character appearances but have them blocked off completely with an unremovable helmet does not make much sense.
How to Hide Your Character's Helmet in Diablo Immortal
Navigate to the Cosmetics menu in-game to preview your character's available cosmetic sets. Click on the available cosmetic sets and watch for the Hide Helmet icon. You can find it in the bottom left corner of the Cosmetic preview screen.
If your cosmetic set has the option, you can toggle the button on or off to show/hide your character's helmet.
Show Off That Fresh Haircut
Blizzard has done well by giving Diablo Immortal players more customization options through the new Hide Helmet feature. Ironically, the new feature can be seen as more of a fix than a new customization option. Especially considering Blizzard released this feature to give more sense to Yaira the Barber's existence in-game.