GTA 5 is one of the best action-packed video games out there. However, playing this iconic Rockstar release with your friends promises even more excitement and heart-racing missions. To do so, you will first need to make your crew.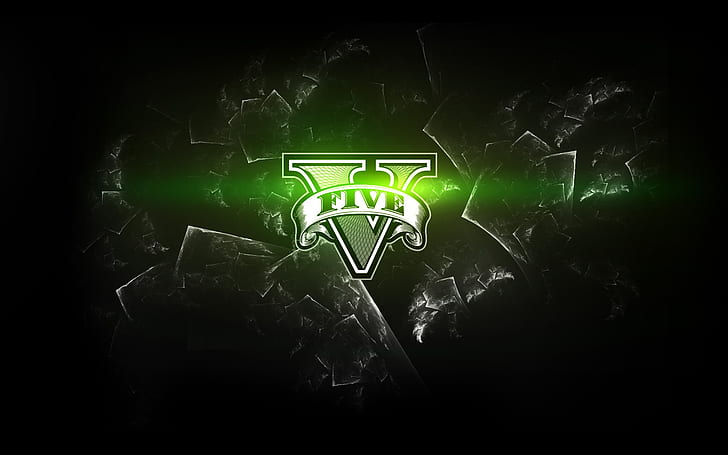 This article will teach you how to create a crew in GTA 5. We will explain how you can team up with your friends for hours of fun in this open-world game and what you can do once you set up a crew.
How to Make a Crew in GTA 5
Before creating your GTA 5 crew, you first need to set up a Social Club account. Take the following steps to do so:
Launch your browser and go to this website.

Navigate to the yellow "Sign Up" window in the middle section of the display.

In the next window, enter some basic information. This includes your nickname, email address, date of birth, country, and password.

Choose the "Create an Account" button.
Another way to log in is to use a profile with other social networks, like Facebook. You will be redirected to the Social Club website. Afterward, you will need to follow the on-screen instructions.
Once you have set up your Social Club profile, you can create a GTA 5 crew:
Return to the Social Club website and press the "Crew" tab.

Click the "Crew" tab.

Select "My Crews."

Choose the "Create a Crew" button.

Enter the details of the new crew, such as the name, color, and tag. Make sure your name is unique.

Tick the "Invited Only" box if you do not want to make an open crew. Leaving the box empty will allow anyone to join your squad.

Choose the crew type and motto.

Modify the ranks of the players admitted at specific levels. Instead of normal ranks, you can enter your names.

Press the "Save the Crew" button in the lower part of your display once you have made all the changes.

Your crews will have several internal leadership roles. The members can be Commissioners, Lieutenants, Representatives, and Muscle Representatives. As previously mentioned, you can rename the roles after creating your crew.
How to Make a Crew Emblem in GTA 5
The Emblem is an integral part of your GTA 5 crews. Here is how to create one:
Open your browser and go to the Social Club webpage.

Sign in with your credentials.

Go to the "Crews" tab, followed by "My Crews."


Choose the crew whose Emblem you want to create.

Click the "Emblem" tab.

Press the "Create Emblem" button.

You will now access the Social Club Emblem Editor. It allows you to create custom graphics to represent your crew on the Social Club website and in-game.
In the Editor, you will find many ready-made shapes organized into several Categories. Clicking on a Category populates your Objects panel with associated shapes. Once you have found the shape you wish to use for your Emblem, click it to incorporate it into your design.
The Editor also comes with a Layer feature. It gives you access to a few handy options:
Duplicate – Create a copy of a layer and place it in your layer stack.
Lock – Lock a layer to avoid unwanted editing
Delete – Remove a layer from your project
Your main workspace will be the Canvas. It lets you select your shapes by clicking them in this window or their thumbnail in the Layer section. This move will generate a box around your shapes with several drag handles.
The Canvas offers ample customization options for your shapes:
Click and drag on the south or north boxes to resize your shape vertically.
Resize your shape horizontally with the west and east boxes.
Click and drag from corner handles to resize your shape in all directions simultaneously and maintain the original proportions.
Click and drag just outside a corner box to rotate your shape in either direction up to 360 degrees.
You will also find numerous features in the Toolbar to help fine-tune your Emblem:
Flip Horizontal or Flip Vertical – sets the orientation of your Emblem
Center Horizontally or Center Vertically – positions the center of your selected shape at the horizontal/vertical center of the canvas
Gradient – fills your shape with a custom color gradient
Clear Canvas – removes all layers in your project
How to Make Crew Emblem Transparent in GTA V
Many players prefer transparent GTA 5 crew emblems. They look great and do not require much skill to create:
Go to the Social Club website.

Log in with your username and password.

Press the "Crews" Tab.

Select "My Crews."

Choose the crew whose Emblem you wish to modify.

Press the "Create" emblem button to reach the Social Club Emblem Editor.

Navigate to the bottom-most section of the color picker in the left part of the Editor controls. It determines the colors of your background layers.

Click this section and choose the diagonal red line.

Your Emblem should now be transparent.

How Do I Join My Own Crew?
After creating a crew or two, you will want to join them at some point in the game. Fortunately, doing this only takes a few seconds:
While in-game, open your "Online" tab and press the "Crews" button. You will now see another list on your screen.

Navigate to the "Suggested Crews" tab to get a list of all the crews you can join.

Press the "Join the Crew" button to become a crew member. Alternatively, check out the "Invitations" tab to see the crew invitations sent by other users. You can accept or decline them.

What Can You Do With a Crew in GTA 5?
GTA 5 lets you join five different crew types, and each group behaves differently:
Chatter Box – members of this type of crew usually focus on social interactions;
Thrill Seeker – spectacle-oriented and highly physical users;
Rebels – Rebel crews sow the seed of anarchy;
Soldiers – above all else, Soldiers foster teamwork;
All-stars – All-star crews strive for perfect online gameplay.
Once you have joined or set up a crew, you will become a part of its hierarchy. It consists of previously mentioned roles and the following Rank Titles:
Thug (Ranks 1-10)

Hustler (Ranks 11-20)

Soldier (Ranks 21-30)

Trigger (Ranks 31-40)

Enforcer (Ranks 41-50)

Facilitator (Ranks 51-60)

Public Enemy (Ranks 61-70)

Shot Caller (Ranks 71-80)

Street Boss (Ranks 81-90)

Kingpin (Ranks 91-100)

Crew members also obtain unique cosmetic bonuses:
Crew color and Emblem on clothes (Level 1);
The Black Pig Mask (Level 20);
The Bone Skull Masks (Level 28);
Dying parachute smoke the color of your crew (Level 30);
Dying tire smoke the color of your crew (Level 35);
The Carnival Mask (Level 36);
The Monster Mask (Level 44).
There are many other perks of playing in GTA 5 crews:
Nifty Vehicle Decals
Joining a crew gives you access to cool-looking car emblems. You need to drive into a GTA online mod shop and spray your crew's logo on the vehicle. Tearing down the freeway at 100 mph will be more satisfying than ever.
Leveling Up Faster
Rockstar awards you 100% RP for GTA online crew members and 20% for friends. Being a member of active crews and completing missions offers you extra RP for each job. During bonus weeks, you should complete races or adversary modes with your crewmates for massive RP to achieve the best results.
Crew Actions
Crew Actions do not entail any rewards, but they are a fantastic source of thrill. For instance, you can roll up to rival crews with all your squad members and taunt them to their faces before a blazing firefight. For even more realism, your crew leader can create universal emotes all squad members can use for solidarity against the enemy.
Performing Business Management Activities
Another great thing about playing GTA 5 with your crews in performing various business management activities. These can only be done through Public Sessions, and here is what they include:
Purchasing and selling your Special Cargo;
Obtaining and selling your Vehicle Cargo and Air Freight Cargo;
Accessing the MC Businesses Laptop to purchase or steal supplies, buy upgrades, and sell stock;
Accessing the Bunker Laptop to buy or steal supplies, sell weapons, manage staff, purchase upgrades, and check your research progress;
Selling wares from the Nightclub Warehouse;
Completing your Prep Missions from the Doomsday Heist;
Registering as an MC President, CEO, or VIP;
Participating in Deathmatches.
There are also several use cases where Public Crew Sessions are highly recommended. For example, you might want to explore the city without annoying strangers, but you still want to use weaponized vehicles or weapons. You might also wish to do the Cayo Perico Prep Missions that require you to register as an MC President, CEO or VIP.
GTA 5 Crews Deliver Endless Fun
If you have exhausted all the options playing GTA 5 yourself, it is time to team up with your friends. You will breathe new life into Los Santos with other players in tow and access many thrilling missions. Setting up a crew requires you to create a Social Club account, choose a name, and design your squad's Emblem.
Do you prefer playing GTA 5 on your own or with friends? How big a crew do you plan on creating? Would you consider opening your crew to other players? Let us know in the comments section below.