The primary goal in Monster Legends is to acquire the strongest monster possible. The problem is that not every monster can sire Legendary ones. Among the 600 and more creatures, there are a few that you can breed, creating powerful offspring that fight for you.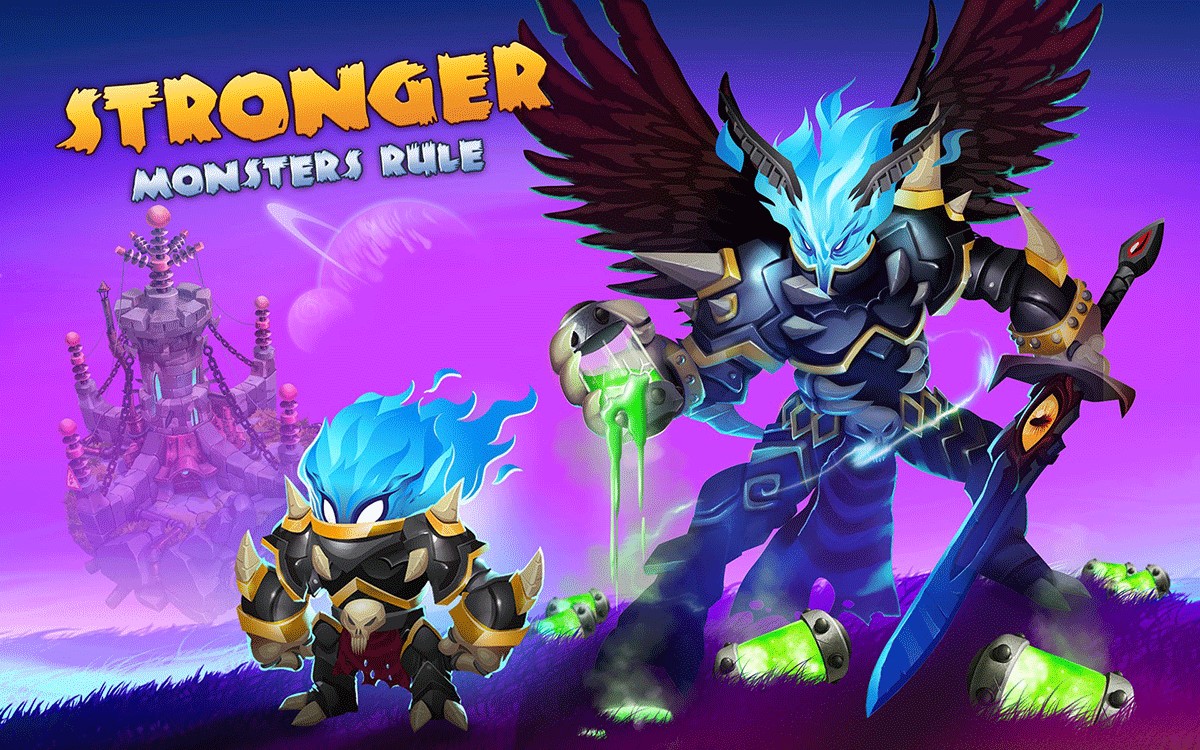 Look no further if you are wondering how to breed Legendary monsters in Monster Legends. We'll guide you through the process and list all the permanent breeding pairs.
The Rules of Breeding
There are five tiers of monsters in Monster Legends, namely:
Common

Uncommon

Rare

Epic

Legendary

Monsters in one tier may produce offspring in different tiers. To breed certain Legendary monsters, you must let two Epic creatures mate.
While you may have the right combination to get a Legendary monster, the chances of one hatching from an egg are pretty low. You'll likely get a different monster than the Legendary you want.
You can always keep trying even if you don't get a Legendary monster.
Before you can breed monsters, you must construct a Breeding Mountain. You can then have one egg at a time. Buying an Ultra Breeding Tree will increase the number to two monsters simultaneously, speeding up the process.
You're ready to start once you have the required monsters and a Breeding Mountain.
How to Breed a Legendary Monster?
Here are the steps for initiating the breeding process:
In Monster Legends, go to your Breeding Mountain.

Tap the "Breed" button.

Pick two of the creatures required to create a Legendary beast.

Select the "Start Breeding" button.

Wait for the egg to hatch.

After completing the process, press "Take Egg" and place it in the Hatchery.

Wait for the egg to hatch eventually.

You can place the egg in a habitat or sell it when it hatches.

According to the Monster Legends Wiki, successfully breeding a Legendary monster is difficult. The chances are believed to be less than 10%.
Read: Monster Legends Breeding Guide With Pictures [Chart]
Since the results of mating two monsters are determined immediately, you'll know if the beast is of Legendary rarity. All Legendary creatures take two days to finish breeding and another two days to hatch.
You can use the waiting periods and construct a Legendary Habitat during this time. It's needed to house the monster, or else you can't keep the beast. To build one cost five million in Gold and two days of waiting.
List of Permanent Breeding Combinations
The list of permanent breeding pairs is as follows, along with the Legendary monster you might get:
Part One
Rhynex and Darknubis for Nemestrinus

Skipples and Duchess for Vadamagna

Musu and Terracrank for Rockantium

Rabidex and Tartarus for Thorder

Razfeesh and Drop Elemental for Lord of Atlantis

Fayemelina and Darknubis for Darkzgul

Erpham and Drop Elemental for Goldfield

Goldcore and Esthirel for Arch Knight

Obsidia and Cthulhu for Nebotus

Pandalk and Hyperion for Worker Hulk

Ao Loong and Fenix for Firelequin

Erpham and Galante for Laomu

Gold Ra and Darknubis for Ultrabot

Griffex and Chordim for Exo Skeel

Cthulhu and Razfeesh for Noctum

Dragonian Beast and Tartarus for Deadwolf

Fayemelina amd Bonnie Bark for Lux Aura

Darknubis and Pandalf for Malair

Fenix and Chordim for Uru

Part Two
Nautilus-1 and Avaast for Anton Acorne

Fliploch and Fayemelina for Will Razor Face

Freeza and Anaitis for Nidaria

xPug and Irockman for Griffin

Fliploch and Drop Elemental for Blob

Zomdalf and Hellberus for Erebus

Goath'el and Rootziel for Hasai

Irockman and Gridiron for Trilops

Nautilus-1 and Gridiron for DAD Unit

xPug and Squamata Jr. for Super Dan

Skipples and Goldcore for Kassia

Scorchpeg and Duchess for Shallinar

Razfeesh and Musu for Chill Bill

Terracrank and Ledovech for Olafur

Pandalf and Inknatius for Mr. Scratch

Nautilus-1 and Squamata Jr. for Jakugan

Rhynex and Tartarus for Thyra

Terracrank and Ao Loong for Gregorz of Lyria

Rabidex and Griffex for Ukuduma

Ao Loong and Daganth for Granvy

Erpham and Rhynex for Clivia

Pandalfio and Drop Elemental for Azuriel

Esthirel and Goathe'el for Rabbish

Primigenius and Evaranae for Talika

Dragonian Beast and Rootziel for Predgelum

Scorchpeg and Gold Ra for Firca

Fight for Me
While sometimes Breeding Events open up new combinations, they're only temporary. Getting a Legendary from breeding takes some incredible luck. Regardless of your chances, though, you can always keep trying.
What's your best Legendary monster? How many tries did it take to breed one? Let us know in the comments section below.