If you've encountered a dog in Katufo's UFO, your eyes weren't lying. No need to rush to an oculist, as it's one of the 12 skins currently available in Monster Legends. However, many players are confused about how they can get new skins.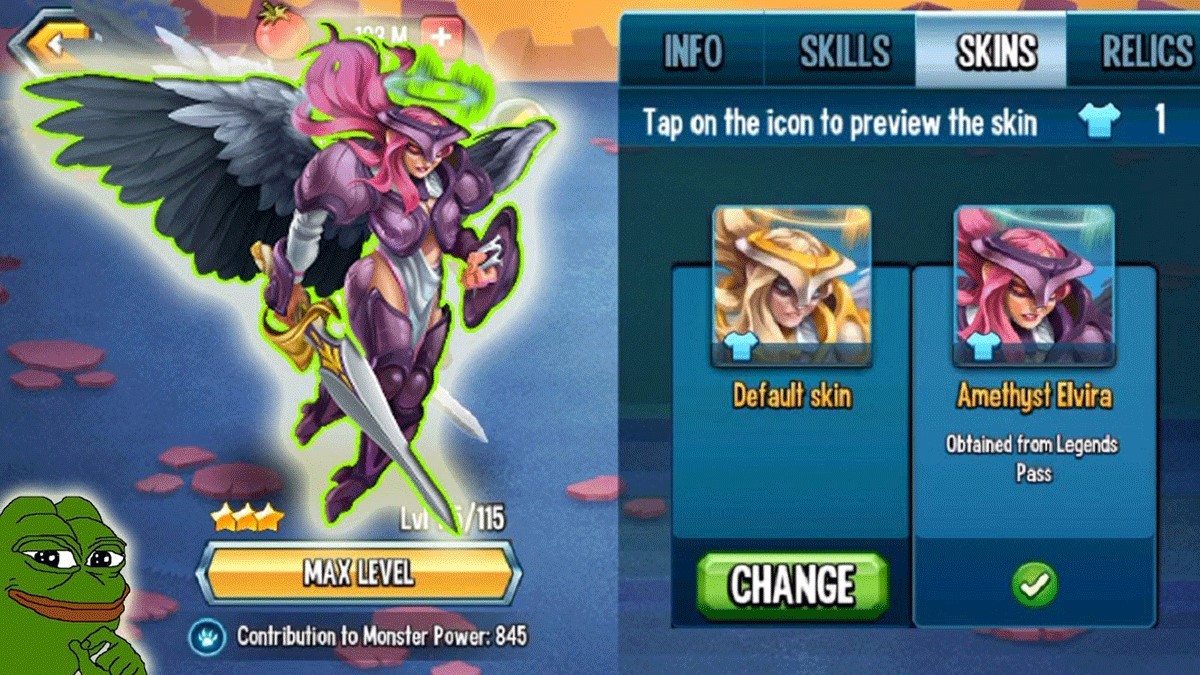 In this guide, we'll share multiple ways of obtaining new skins in Monster Legends. We should warn you there's no straightforward answer, and you must watch out for events and special offers. We'll also explain how to equip a skin and list all the skins you can get in the game.
How to Obtain Skins in Monster Legends
When the game was released, players gained a skin for a random monster with every five level-ups. Each monster had at least one skin. Nowadays, the rules have changed.
Only a select handful of monsters have unique skins; obtaining them isn't as simple anymore. You can get skins as prizes for completing special events and timed challenges. Sometimes, the game developers also issue skins as birthday gifts or for purchasing a Legends Pass. You can find all updates in the menu on the right side of your screen.
Gems are the premium currency in Monster Legends. They can be purchased with real-life money or obtained throughout gameplay. Gems are also rewarded for completing goals, opening chests, winning multiplayer matches, fighting in the Adventure Map, watching videos in Monsterwood, and fighting in dungeons. Finally, you can buy skins in the Gem Shop.
Gem Packs from 25 to 1,700 gems are available for $1.99 to $99.99, but you can't just buy skins whenever you have gems. They aren't regular stock items in the shop, so you must wait until a gem-buying event when they appear there.
Open the monster's information to equip a skin and head to the "Skins" tab. If you own any skins, you'll find them here. Currently, you can get only 12 skins in the game:
Barbael, the crimson Zealot

Amethyst Elvira

Elvira the Golden Warrior

Pearl Queen Thalassa

Masquerade Sherezar

Ragnarok the Beholder

Definitely Not Katufo

Green Light Tayni

Victorious Kawthor

Goth Siamiss

Noar's Shadow

Nightwalker Moonhaze

If you see any skins apart from these on other players, they were probably acquired long ago and are unavailable now.
Watch Out for Updates
Skins are a great way to showcase your battle achievements and personality. Sadly, the developers only left a handful of skins and removed many great outfits players. Let's hope for more frequent events and gem sales to collect all the skins in the game.
What's your most desired skin in Monster Legends? Share in the comments section below.