With Overwatch 2 becoming free, it's getting harder for players to get new cosmetics. However, that doesn't mean you have to spend money each time you want to try something different. What's neat is that there's an easy way to customize the color outlines for your and the enemy's teams. Sometimes looking at the generic red and blue colors gets boring.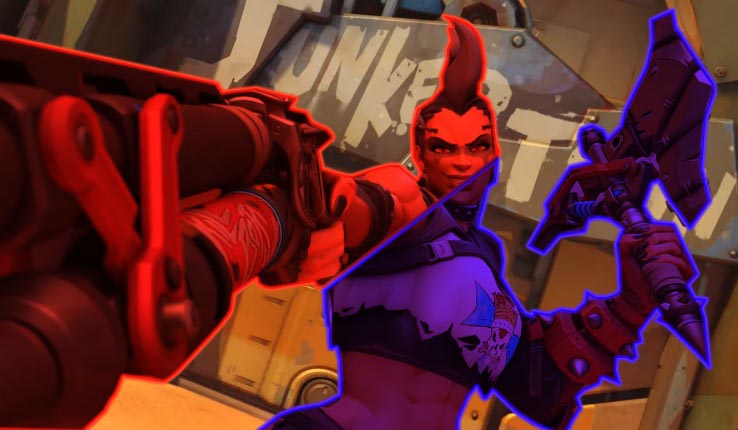 This feature was built for accessibility reasons, so players who are color blind could change the colors of the UI. Just leave it to the community to take such features and turn them into another way to customize your Overwatch 2 experience.
This guide will teach you how to change the UI colors in Overwatch 2!
Changing UI Colors
To change colors, in the middle of gameplay (preferably the Practice Range), access the Pause Menu:
Then go to Options:
Next, navigate to Accessibility:
Finally, go to Color Blindness:
From that point, you can change the Enemy UI and Friendly UI. Whichever UI you pick for your friends, it also changes the color of the HUD. That includes the color for abilities and ultimate charge.
Read: How To Get Golden Weapons in Overwatch 2
It is important to note the changes will only work after you exit and re-open a game. So don't expect them to take effect immediately after you alter the settings.
If anything, the default UI for the game is already simple enough to understand, what with the red enemies and blue friendlies. Still, anyone looking to shake things up could find some fun changing the UI colors.
Conclusion
Admittedly, it has been harder to get new cosmetics since the game shifted to free-to-play, but you can still get some things for free. Though some skins may require you to dish out money to acquire them, some can be purchased with Overwatch 2 credits.
Not only do they buy alternate color skins for heroes, but some skins can also be purchased with credits earned in the Battle Pass. Even some old legendary skins are available, albeit they are locked behind some event restrictions.