Axie Infinity is the NFT Game that launched the industry to stardom. One of the most attractive parts of the game is its play-to-earn mechanics, with players earning hundreds of dollars per month. Even better is that there are multiple ways to earn in the game, which we will discuss today.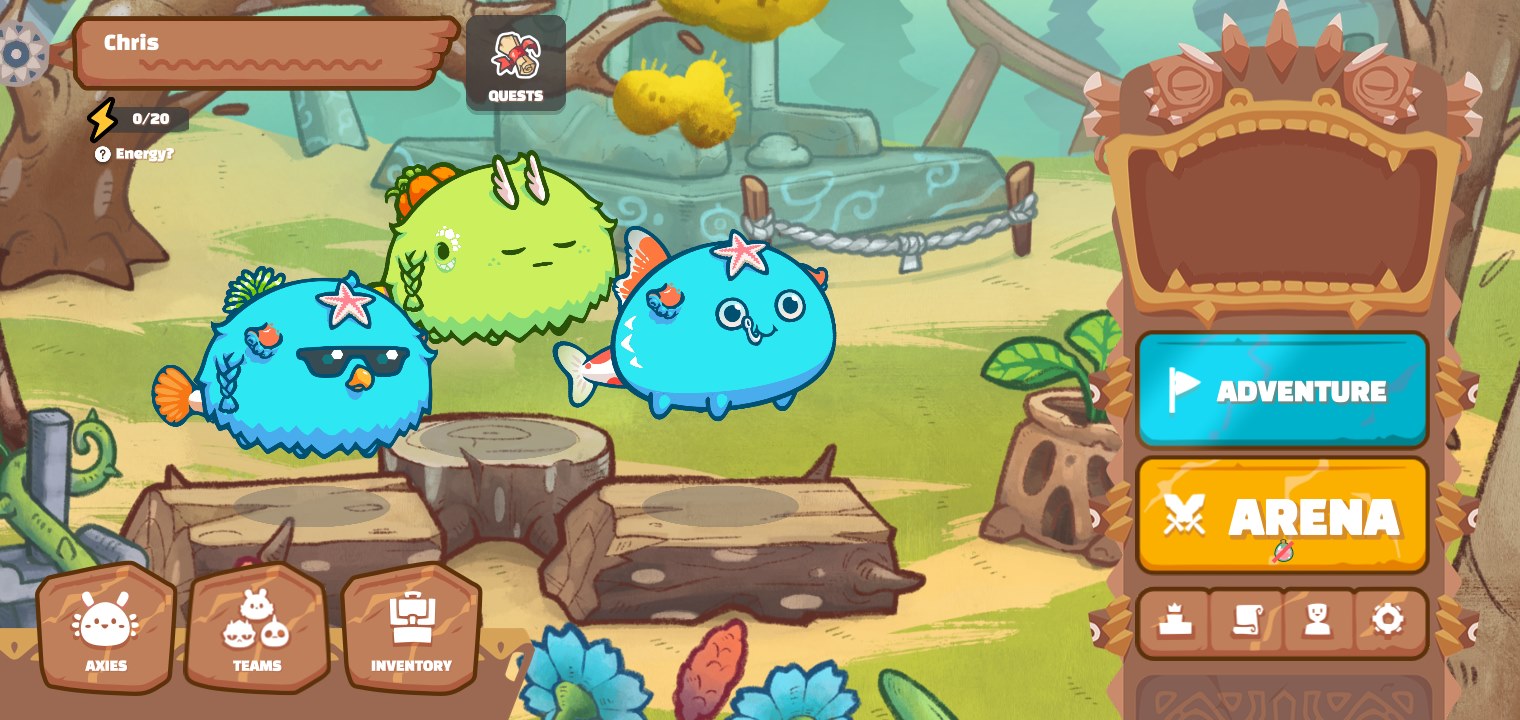 The main currency in Axie Infinity is a smooth love potion, or what is also called SLP. As of this writing, SLPs are around $.07 apiece. At their peak, SLPs were worth $.36 just a few months back. As we have said, a few ways to earn SLPs in the game exist. Here is how you can do so when playing Axie Infinity.
SLP Farming Method – Daily Quests
Daily Quests are the easiest way to earn SLP in the game. You will have to complete three tasks for the day, and you can earn 25 SLP. The three tasks are Daily Login, done by logging into the game; completing 10 Adventure Mode Levels, which you can do by repeating an easy level 10 times; and lastly, you need to win 5 Arena Matches.
These are fairly easy tasks that can only take up a few hours of your day. The daily quests reset a 12:00GMT every day. Make sure you do this. True enough, 25 SLP is a measly amount, but it will accumulate in the long run. That is 750 per 30 days. At the current price of SLPs, 750 SLP equals $24.5.
SLP Farming Method – Adventure Mode
Simply put, Adventure Mode is like a story mode in Axie Infinity. Here, you will face AI on an increasingly difficult set of levels. Playing through Adventure Mode does not require energy, and you can try it out as much as you want daily. It is also a good way for your team to practice as well.
In total, there are 36 levels in Adventure Mode. As the difficulty increases – so do the rewards. Here's the tier for the rewards system.
1-4 lvl > 1 SLP
5-9 lvl > 2 SLP
10-14 lvl > 4 SLP
15-16 lvl > 6 SLP
17-20 lvl > 5-10 SLP
21-36 lvl > 10-20 SLP
Additionally, there are also boss fights in Level 21 and Level 36. Upon beating them for the first time, these difficult battles will grant you 200 SLP and 300 SLP, respectively. Remember that you can earn a maximum of 50 SLP daily in Adventure Mode. Like the Daily Quests, the rewards will reset at exactly 12:00GMT.
SLP Farming Method – Arena
Lastly, you have Arena. This is the PVE mode in the game, where you can get the most out of your SLP. However, it is also the toughest means to earn SLP, as you will have to face off against other players. Since last month, only players with an MMR of 80 and above can earn SLP through Arena mode, so keep that in mind.
You can only earn SLP through Arena by beating your opponent. The amount you earn will depend on your MMR as well. For instance, if you have an MMR between 1100 to 13000, you can earn 6 SLP per win. Fighting in the Arena will consume energy – win or lose. Make sure to fully stack your team before heading into this mode before you start spending energy.
Read: How to Get Mystics in Axie Infinity
On top of that, players are rewarded with a huge sum of AXS by the end of the season. In the last season, the top player was awarded over $9,000, which is a lot just for playing a game.
By playing through your dailies and the Adventure Mode, you are guaranteed 75 SLP per day. You can earn around 100 SLP per day in the Arena if you are lucky enough. Players average mining 170-200 SLP daily, which is not bad. Just keep farming these, and eventually, you will have more SLP to trade with.