You may have heard how some players have started earning a few hundred dollars a month through an NFT game called Axie Infinity. That news is true, as the game is currently one of the most active NFT games. If you want to join the fun, it is never too late to begin playing Axie Infinity.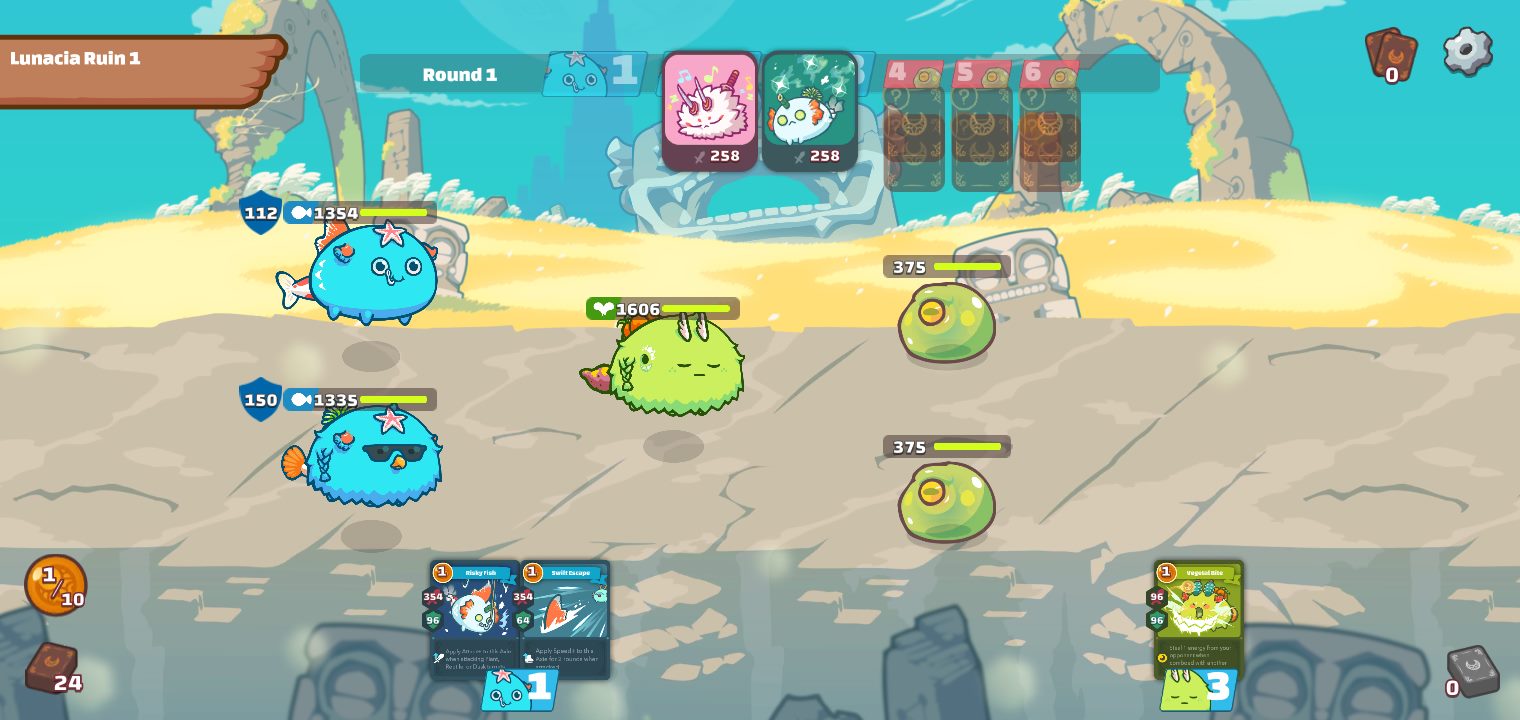 Axie Infinity takes inspiration from monster training and breeding games like Pokemon. In it, you get to control a group of three monsters called Axies as you battle it out against other players and AI. The gameplay is simple as it is likened to any standard turn-based JRPG. Here is a quick guide on how to start playing Axie Infinity.
How To Start Playing Axie Infinity
First off, you will need to get an Ethereum wallet. One of the easiest and safest currently is Metamask, available on desktop and mobile. All you need to create an account is an email, and you can start trading smooth love potion (SLP), Ethereum, and other coins on this exchange.
Next, you should create a Ronin Wallet. This is another crypto wallet that is different from Metamask. Again, this has a desktop and a mobile version. Creating a Ronin wallet is as easy as making a Metamask wallet. Once you create your Ronin wallet, connect it with your Metamask wallet to transfer assets and tokens between the platforms.
Next, you must head into the Axie Infinity Marketplace, where you log in using your Ronin Wallet. Your Ronin Wallet purchases Axies and other assets on the Marketplace, while your Metamask wallet is used to top up your Ronin Wallet.
Once you have created your Axie Infinity account, you will be asked to link your Metamask Wallet. This is easy to do on both mobile and desktop. The platform will automatically detect your wallet, which you must click to connect.
Creating Your Axie Team
The next step is to create your first Axie team. You can do this by topping up your Ronin Wallet with Ethereum. There are two methods to do this:
Deposit Ethereum into the Ronin wallet using the Ronin Bridge. This can be done with the help of Metamask using a centralized exchange like Binance.
Buy Ethereum with fiat using the Ramp Network. However, this option is not available everywhere.
Read: How To Pick Your First Axies
Axies can come for as cheap as $200 each. To begin playing, you need at least 3 Axies on your team. Theoretically, you can create a team for as low as $600, but it is not advisable to limit your earning potential. You can make a decent team with an investment of $1000-1500. This money will help you reach 800 MMR in no time, which is a requisite for PVE SLP earning.
Once you have your three Axies, you should download the game on your chosen device. Keep in mind you should only play your account on one device. You could be permanently banned if the game detects that you are changing platforms regularly. Make sure to pick a platform you are most comfortable with first.
Playing Axie Infinity can be quite complex initially, especially if you do not have experience with crypto wallets. Hopefully, this guide serves you well on your journey toward becoming an Axie master.