The world of NFT games is constantly growing, with new promising titles every day. If you want to earn while having fun, finding good NFT games to play might be what you want. One of the most promising games currently is Crazy Defense Heroes, and it is a lot different from the NFT games out there now.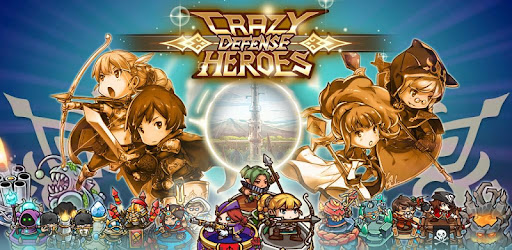 Crazy Defense Heroes launched in 2017, and it is not making waves thanks to the emergence of NFT games. As the name itself reveals, Craze Defense Heroes is a tower-defense game. The game was officially titled Crazy Kings but has expanded with a more robust card upgrade system. It also has better quality-of-life features, new heroes, buildings, and more.
If you are a master at tower defense games, this might be what you seek. The developers behind the game – Animoca Brands, have since added a means to earn through the blockchain. If you want to get in on the action, here is how to play Crazy Defense Heroes.
How To Start Playing
It is worth noting you can earn money in Crazy Tower Defense a bit differently. The game was available on iOS devices in 2017, while the Android version was released in 2018. While you can play the game as early as now, that does not necessarily mean you can access the play-to-earn features immediately.
The gist is that you can share the game's minted coin TOWER tokens if you reach a certain monthly output. Last June, the prize pool of Crazy Defense Heroes was $17,000, and it was all shared by players who could meet that month's requirements.
Read: A Beginner's Guide to Dragonary
You must link your Crazy Defense Heroes account with a Web 3 wallet. The most commonly used wallet for this purpose is Metamask. Metamask is most preferred as not only is it easy to link, but it is also one of the safest wallets out there currently. You will not be eligible for the token rewards if you do not link a Web 3 wallet to it.
To connect a wallet, you will first have to install it on your device. We suggest using a web browser extension of the wallet you prefer, as this is often the easiest to connect. Next, head to the Crazy Defense Heroes account and click the connect button. From there, you can connect your wallet instantly once the permissions have been granted.
Once that is done, you only have to earn enough monthly XP points. The developers will set the goal you have to reach at the start of each period. The good news is that you do not have to spend anything to generate XP. All you need to do is play the game, earn high points, rinse, and repeat. All players that reach the required points will share the reward pool.
If you want to know how much the reward is, look for updates on the developer's website. They often tell how many TOKENs they plan on releasing for a certain month. Considering the game is completely free-to-play, it might be a good idea to get in on the action when possible.